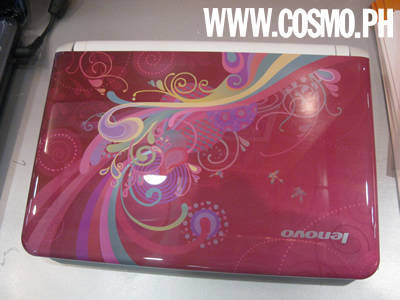 While some of you are already too excited to take advantage of the malls' holiday sales for the best fashion and beauty finds for yourself and your loved ones, we know there's that part of you that's looking forward to getting first dibs on the coolest gadgets.

After all, Christmas is the best time for you to actually ask someone else to get you that cool new phone, that pretty netbook, or that kikay camera (read: your parents, siblings who earn more, or your boyfriend). And when all else fails and you really have to go get these things for yourself, you know you can count on your Christmas bonus or 13th month pay, at the very least, for funding. And if you're feeling generous yourself, these gizmos actually make great gifts for your parents, siblings, best friends, and boyfriend, too!

To give you the latest and best gadgets in terms to being cool, hip, and absolutely useful, we scoured the booths at the recently concluded Consumers Electronics Live! Manila 2009 held at the World Trade Center, Pasay City one weekend of November. Click on the gallery to see the gizmos we think will suit your needs and lifestyle (and your Christmas budget).
207
Recommended Videos