"Oh no, I'm missing the song! Wait for me!" The sound of Leila Alcasid's footsteps echoes through the room, sending peals of much-needed laughter among the Cosmo.ph team. It's Wednesday, and we are all caught in our hump-day blues as we shuffle along quietly: laying down floral dresses on a linen bed, stretching out the limbs of black tripods, pressing a button so an air conditioner begins to hum. But Leila's occasional bursts of energy shake us loose from the week's monotony—we had been playing her favorite song, "Serendipity," and assured her that we'd play it again when she was back downstairs. Later on, between camera clicks, she lip-syncs the lyrics with blissful abandon. See, Leila Alcasid loves music. She loves it so much that she'd run down flights of stairs if only to catch a familiar chorus.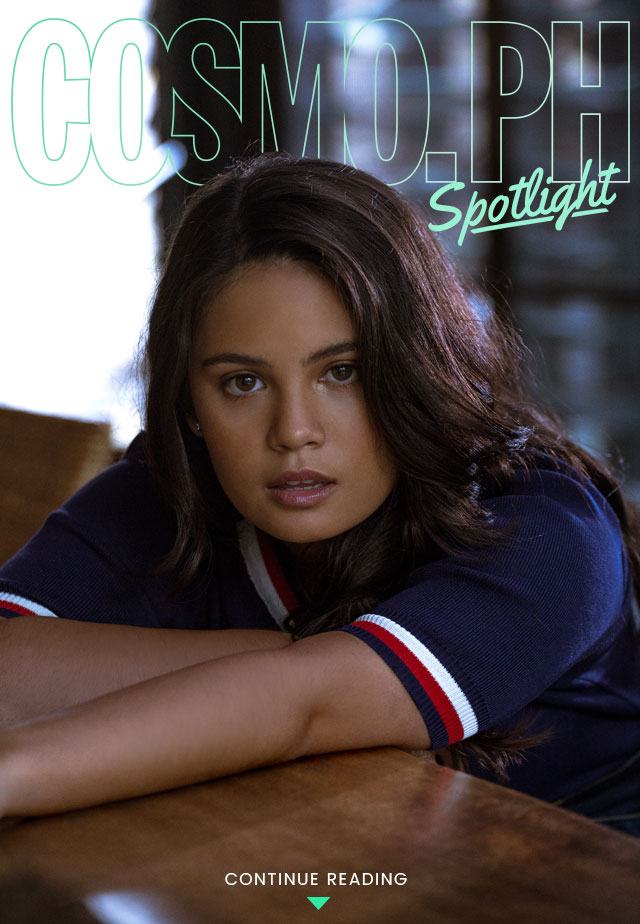 It's no surprise that her affinity with the art form started from childhood—she is, after all, the daughter of Ogie Alcasid and stepdaughter of Regine Velasquez—so entering the music industry during her early adulthood seemed to be a natural next step. But make no mistake: Leila's making music on her own terms, legendary parents notwithstanding.
What was it like creating your new single, "Completely in Love?"
I met with [composer Marion Aunor] last July. At that point, I was too shy to contribute and write my own stuff, so I told her all about my experiences, from the first time I ever liked a boy until now. ["Completely in Love"] really resonated with me, not because I'm currently in love, but because we all experience that kind of anxiety you can hear in the lyrics, even if it's not in a romantic context. I recorded it around early September, and we looked at a few different artists, like Lorde and Yuna, so I could communicate the sound that I wanted. It's light and bubbly because I wanted it to reflect my personality, especially since it's kind of my entry into the industry. I wanted my first song to be very me.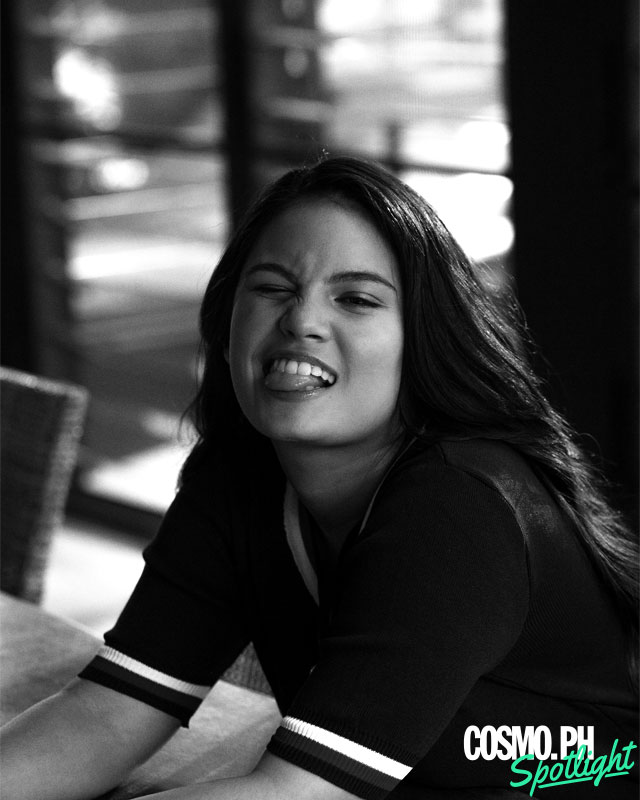 Your father is a household name in the Philippines. You're talented in your own right, but do you ever feel pressure from critics who compare you to him?
Before my song came out, I was a bit nervous...I didn't know if I was gonna live up to people's expectations. But since the song's come out, [I've felt nothing but support]. It's a different sound from my dad's, which is why no one is really comparing, I think.
Coming into this industry, I know my parents have worked hard to get to where they are. They've paved the way for other artists. My dad is my family, but I wanted to create my own identity.
Her unique family situation requires her to shuffle between Australia and the Philippines—Leila's mother, Michelle van Eimeren, and stepdad Mark Morrow are currently based in the former—and when asked about the experience, Leila admits it's been difficult. "When your family's in different places, it's never easy. But I'm happy that I can have the best of both worlds. We try and keep in touch as much as possible. I FaceTime my mom a lot," she shares. "The best thing about my family setup is that there's no bad blood. The way my mom interacts with my dad, or my stepmom with my mom, everyone genuinely loves each other. That's what makes it easier for me to be in between." See, more than anything, Leila loves her parents. She loves them so much that she'd attribute her personal growth and professional success to them without a second thought.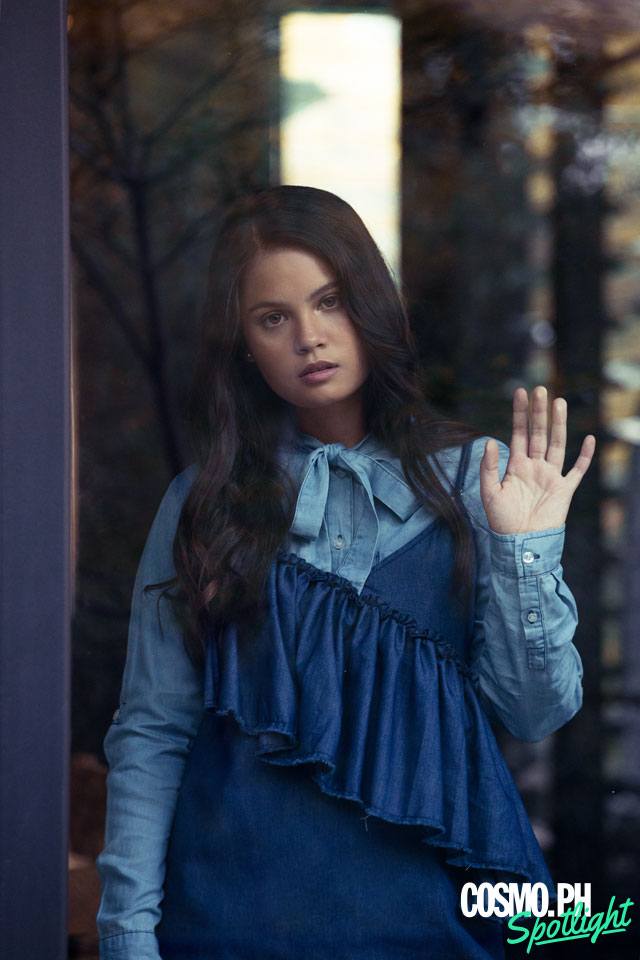 As she moves forward in the music industry, with talks of a debut album on the way, Leila continues to stay wide open, like the windows and oceans she loves to photograph, asserting that vulnerability is an invaluable songwriting asset. "It's what I really try to focus on, especially now that I'm lucky enough to be getting a few fans. I wanna have that kind of relationship where they're not 'idolizing' me, but where we're on the same level. I want to feel close to them and for them to feel close to me, [even without] physically seeing each other," she explains. "If that means reading my blog posts and kind of getting an idea of what's going on in my head, I think that's the perfect way to do it."
But you know what they say about wide-open windows: When left unattended in the night, you let the storm in. Like many girls her age, Leila's journey towards body love hasn't been perfect, a journey all the more scrutinized now that she's entered an industry that places an undeniable premium on physical appeal and marketability.
You've opened up in the past about bodily insecurities and how you've had them since you were a child. How has your relationship with your body evolved so far?
Sometimes you think you're moving forward, and you fall back again. For a very long time, this was something I couldn't talk about. If I talked about it, I would effectively be drawing attention to it—and I didn't want anyone to know. [During my first year here], I was so focused on trying to be perfect and trying to impress everyone. I forgot that it's important to just be myself. There are so many things in life that are way more important than how skinny you are or how small your clothing size is. They're trivial things in the end.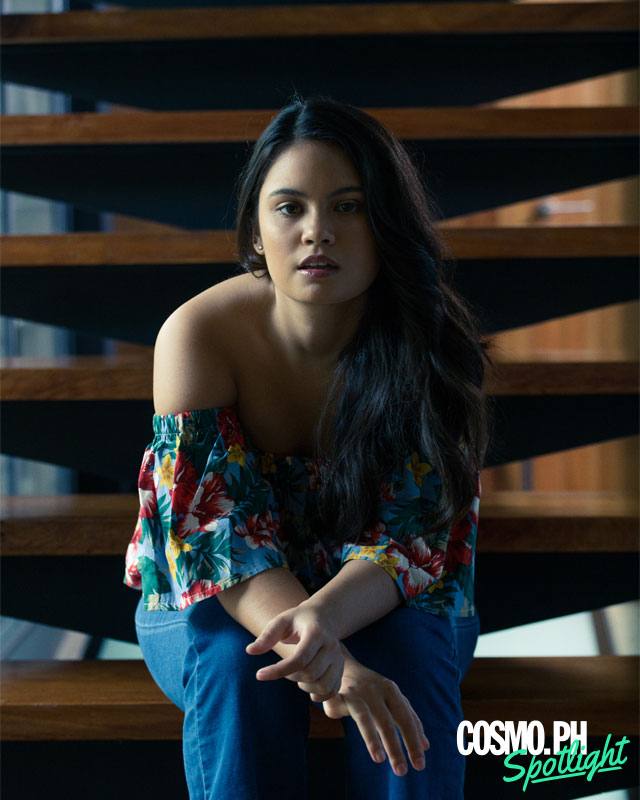 When did you come to terms with this realization?
There was a point where I said to myself, "What's the point of all this if I'm miserable all the time because I don't wanna eat?" Still, I would get so many messages like, "You're so perfect," or "I wish I was like you." As much as they're really lovely comments, you want them to love themselves. You want them to believe in themselves. So I started [posting photos where] people would see me as not-so-perfect and not looking my best. Then I started getting messages like, "Thank you for showing that side of you. It makes me feel so much better about myself." That's what I really wanted to do.
Leila's not afraid to admit that she hasn't quite mastered the art of loving herself. But there's no denying she's well on her way. "I haven't completely accepted that my body is the way it is. I still struggle very, very much. But I like that [I can encourage other people]. It motivates me to stay positive. It's like we're helping each other."
The interview no longer feels like an interview, but a conversation between two old friends—Leila whips her head back in laughter when this writer brings up a mutual obsession, the Korean boy band BTS (FYI: her bias is Park Jimin). She doesn't just answer questions, she asks them—and it's that natural inquisitiveness that clues you in on her songwriter's intuition and her admirable hunger for hard-earned success. "[I don't want people to see me as] 'anak ni Ogie' or anything like that. I want to establish myself as a legitimate artist," she emphasizes.
"I want to share more of myself with people than I already have, figure out who I am, and find my place. [I need to] keep improving. No matter how old you are, there's always room for improvement."
See, as she makes the long and arduous journey in the music business, Leila knows it's not about clamoring for validation. She's well aware that abstract terms like happiness and success will always remain elusive if you search for them outside of yourself. Because when the applause fades and youth leaves us like a sunset, Leila knows she's doing what she loves. She's in full control. And the blank pages she holds in her hands will be filled with song and melody much sooner than we know it.
Follow Chandra on Twitter and Instagram.
ART DIRECTION: Jico Joson
PRODUCED BY: Jacinda A. Lopez,  Andie Estella
SHOOT COORDINATION: Lou Ferrer
STYLING:  Ryuji Shiomitsu
MAKEUP: Anthea Bueno
HAIR: Mark Familara
Special thanks to the Pineda family.