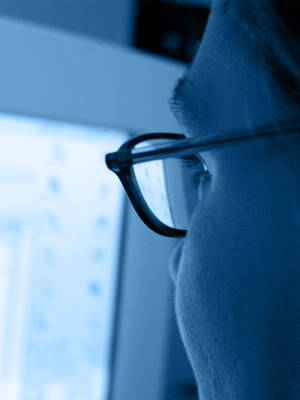 Filipino netizens have erupted in a mass uproar over Republic Act No. 10175 or the Cybercrime Prevention Act of 2012--which takes effect today, October 3--with good reason.

To its credit, RA 10175 aims to criminalize malicious offenses such as online fraud, identity theft, hacking, spamming, cyber-squatting, and online child pornography--all things the Internet really would be better off without. Internet users mourn a crackdown on file-sharing, though, with the sheer number who turn to torrents for movies, music, and TV shows understandably worrying where to get their virtually free entertainment fix from here on out. And the bit about banning cybersex seems a little puritanical--what if two right-minded, mature adults actually want to engage in a little online love in the privacy of their cyber-boudoir?

But here's where RA 10175 gets really sinister. Listed under punishable acts is "libel", defined as "the unlawful or prohibited acts of libel as defined in Article 355 of the Revised Penal Code, as amended, committed through a computer system or any other similar means which may be devised in the future." So, that heedless Twitter tirade you made against your cheating ex in the heat of your rage? You could go to jail for that for, oh, just up to 12 years. And, take note of "any other similar means which may be devised in the future"--apparently, this rule applies to any online communication through means that haven't even begun to be invented yet.

Furthermore, RA 10175 lists under other offenses "aiding or abetting in the commission of cybercrime", which could encompass just hitting that previously harmless "like" or "retweet" button on a friend's impassioned online rant. Another worryingly vague offense that falls under the cybercrime law is the "attempt in the commission of cybercrime"--who knows where the lines are drawn?

Sen. Tito Sotto, who has been the target of much online vitriol due to a number of cases of plagiarism he committed in his speeches against the Reproductive Health bill, has once again gone under fire for allegedly inserting the libel provision in the Cybercrime Prevention Act. Pres. Noynoy Aquino has similarly been attacked for giving the green light on what has been dubbed "e-Martial Law"--at the same time as the anniversary of the declaration of Martial Law in 1972.

Sen. Teofisto Guingona III, one of the few senators who voted against the act's passage, continues to lead the fight against its unconstitutional provisions, which clearly infringe upon the people's right to freedom of speech and expression. However, as of this writing, the Supreme Court has yet to act on the petitions opposing the cybercrime law, which have now numbered to eight.

As a startling number of Filipino netizens black out their social media profile photos and statuses in an act of protest against the cybercrime law, we want to know where Cosmo girls stand. How do YOU feel about the Cybercrime Prevention Act of 2012, particularly its libel provision? Vote in our poll and sound off in the comments section below!
Continue reading below ↓
Recommended Videos
52