1.
The Ugly Truth
(Now Showing)
Abby (Katherine Heigl) has been hopelessly searching for Mr. Right. Her bosses take over and team her up with Mike (Gerard Butler), a TV personality with a huge ego (and following) who vows to spill the ugly truth about what makes men and women tick.
Why you should see it:
Women will learn some tongue-in-cheek dating lessons from this film. Prepare to be amused. PLUS: Gerard Butler is absolutely cute here!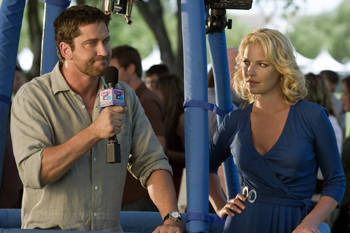 2.
Fame
(Now Showing)
Love musicals? Then you really MUST watch this reinvention of the original Oscar-winning hit film--pre-
High School Musical.
It follows a talented group of dancers, singers, actors, and artists over four years at the New York City High School of Performing Arts. Be able to identify with, moved, and inspired by the characters' individual life dramas that play out in their pursuit of fame.
Why you should see it:
Highly entertaining, you'll love its heartrending youth drama, breathtaking dance sequences, and LSS-inducing songs (some of which are videoke favorites!).
3.
The Echo
(Now Showing)
An ex-con can't help but be alarmed by the constant arguing of the family down the hall of his apartment. As the fights get uglier, he gets involved and discovers something he isn't prepared for.
Why you should see it:
Our very own Iza Calzado stars with Jesse Bradford in this thriller--a remake of
Sigaw
.
4.
Pandorum
(Now Showing)
Two spacecraft members wake up in their spaceship remembering nothing about themselves or their mission. As they explore the ship, they discover secrets that will threaten their very survival.
Why you should see it:
Nothing beats a space/sci-fi flick in getting you at the edge of your seat. Your man will love this, too.
[nextpage]
5.
Julie and Julia
(October 14)
Julia Child (Meryl Streep) was an American chef who painstakingly mastered French cuisine and its cooking techniques decades ago. Presently, a young woman (Amy Adams), in search for meaning in life, sets out to follow Julia Child's example and tries to learn every recipe in Julia's
Mastering the Art of French Cooking.
Why you should see it:
Glorious French food and girl power. And who would dare miss another great performance from Meryl Streep and Amy Adams?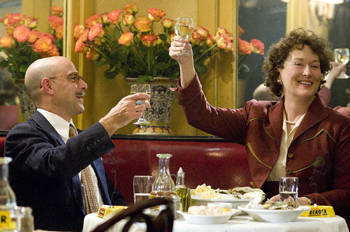 6.
Two Lovers
(October 14)
A recent heartbreak caused Leonard to come rushing back home. While recovering, he meets Michelle and Sandra, two beautiful and enigmatic women out to buy his family's business. Will he choose to follow his heart's desires or go back to his wayward ways that may potentially lead to another devastating heartbreak?
Why you should see it:
Drama, suspense, and Joaquin Phoenix. Take your pick--or not. You can have them ALL.
7.
My Life In Ruins
(October 14)
If you loved
My Big, Fat Greek Wedding,
then you should also see this endearing romantic comedy from the movie's writer and star, Nia Vardalos. To be shown exclusively at Ayala Malls Cinemas (Glorietta 4 and Greenbelt 3), the film follows the exploits of Georgia (Vardalos) around her native Greece which eventually leads her to an understanding of life and love.
Why you should see it:
It promises to be another
kilig-
inducing chick flick with an interesting bonus: seeing breathtaking sites in beautiful Greece.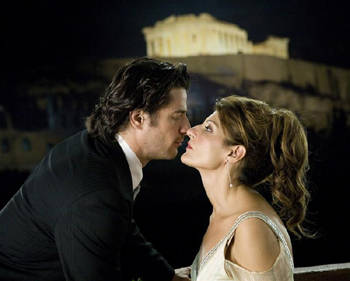 [nextpage]
8.
500 Days of Summer
(October 21)
Boy believes in love. Girl doesn't. This is not your usual love story. That should be enough to intrigue you, Cosmo chick.
Why you should see it:
No one is too old for a cute, offbeat romantic comedy. Plus, Joseph Gordon-Levitt has grown up to be a mini-Heath Ledger!
9.
The Informant
(October 28)
Marc Whitacre is an up and upcoming employee at AMD when he decides to become a bumbling FBI informant against the company he works for.
Why you should see it:
Matt Damon is absolutely funny, and the film is witty.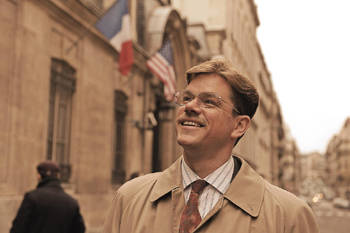 10.
Michael Jackson's
This Is It
(October 28)
Simply put, this film is a collection of behind-the-scenes footages of Michael Jackson's would-be performances for his supposed comeback concert.
Why you should see it:
This is your chance to see how Michael lived his last days performing, preparing for a big tour that would never happen. It will only be shown for a couple of weeks!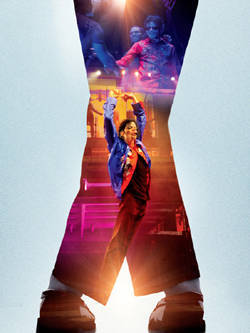 With additional reporting from Trixie Reyna

Continue reading below ↓
Recommended Videos