After accumulating the most points in the online Scavenger Hunt promo, 75 female Cosmo Match members (who all brought one girlfriend each!) got exclusive invites to a very special event, the Cosmo.ph Singles' Bash, last night, November 24, at 7th High Lounge in Bonifacio Global City. Co-presented by EZ Lube, the party allowed Cosmo.ph readers to meet each other in person, meet the Cosmo.ph and Cosmo magazine teams, and mingle with the hottest Cosmo hunks and celebrities!

Cosmo.ph columnist and top model Bianca Valerio hosted the party, which proved to be a smashing success (as your Twitter and Facebook comments show)! Cosmo.ph managing editor Trixie Reyna welcomed everyone to the party, and explained that the event is also meant to promote the online matchmaking tool Cosmo Match, where men and women can create profiles, meet members of the opposite sex with whom they share similar interests, message each other, and eventually meet in person. "We wanted to give our online readers the opportunity to personally meet each other, and be able to bring their friendship from online to a personal level," Trixie said.

The highlight of the evening were five racy games, which Cosmo.ph readers got to play with Cosmo hunks! The first was called "Funny Bones," a body twister that selected readers played with some of our hunks! The next was called "Fruit Passing," which caused some accidental lip locks when gals were required to pass fruit (think: grapes and bananas!) to the hunks using only their mouths! EZ Lube also presented a fun game where girls had to put as many stickers as they could on the boys' bodies, while another game called "Speed Shots" drew lots of cheers from the crowd as ladies had to down shots from in between the boys' legs! The final activity of the evening was the "Cosmo Match Dating Game," in which girls competed for the attention of a masked mystery male searcher (find out who in the gallery!) by answering a series of questions.

We spotted tons of celebrity guests among the audience, such as Cosmo Centerfold Enzo Pineda, Guji Lorenzana, Victor Silayan, Bangs Garcia, Jommy Teotico, Daiana Menezes, and Cosmo Online Hunks Paul Jake Castillo, Jose Sarasola, Miguel Villafuerte, Mark Alejandro, Ja Sioson, and Andre Justin! But, the biggest surprise was when we spotted UFC superstar Brandon "The Truth" Vera in the crowd! The Filipino-American mixed martial arts star is in the country to support the Pacific X-treme Combat (PXC 28) at the Ynares Sports Arena in Kapitolyo, which you can watch live on AKTV on IBC 13 at 9PM tomorrow, November 26.

Besides getting the rare chance to party with the stars, all our readers and their friends received a loot bag full of Nivea, Etude House, and Leg Love products! On top of that, some of them snagged fab prizes from Unarosa, Spa 101, Luxe Nail Lounge, Jollibee, and Belle de Jour at the games, raffles, and special awards. There were five awards given out: "Early Bird," "Fab Fashionista of the Night," "Fun Fearless Female of the Night," "Cutest Cosmo Match," and "Sensational Star of the Night," presented by EZ Lube.

Launch the gallery to see all the special guests and highlights of the night! If you were there, you might even spot yourself in the photos!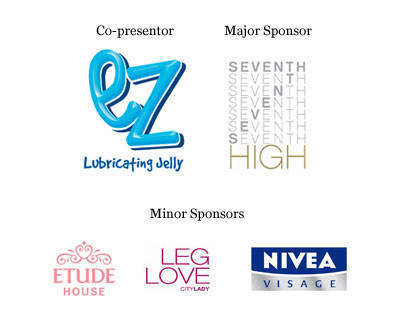 Special thanks to: Spa 101, Luxe Nail Lounge, Unarosa, Belle de Jour, Makeup Design Academy, and Revlon Professional.
1664
Continue reading below ↓
Recommended Videos
EXPLORE COSMO