Crazy Rich Asians just opened in theaters today. The world premiere was historic. Currently, the film has a 100 percent fresh score on Rotten Tomatoes. And Crazy Rich Asians, based on the first book of Kevin Kwan's popular trilogy, is projected to gross $20 million (P1 billion) in its first five days, according to an NRG (National Research Group) report. Already, longtime fans of Kwan's books are looking ahead to the big screen adaptation of the sequel, China Rich Girlfriend. Warner Bros. Pictures has yet to confirm anything on a second movie, but here's what we know so far:
1. Want a sequel? Show Crazy Rich Asians your money first. At the world premiere of Crazy Rich Asians in Hollywood, director Jon M. Chu told E! News that while he's interested in a sequel, ultimately, it's up to the audience. "If people show up that opening weekend, we would love to tell more stories. We'd love to have other people tell their stories as well. We'll see, but it's up to the people who show up."
In a separate interview with The Hollywood Reporter, Chu added that he would be on board to direct again. "I will do whatever they ask me to do," he said, referring to Warner Bros. "This is so important to me. I will push things aside."
Continue reading below ↓
Recommended Videos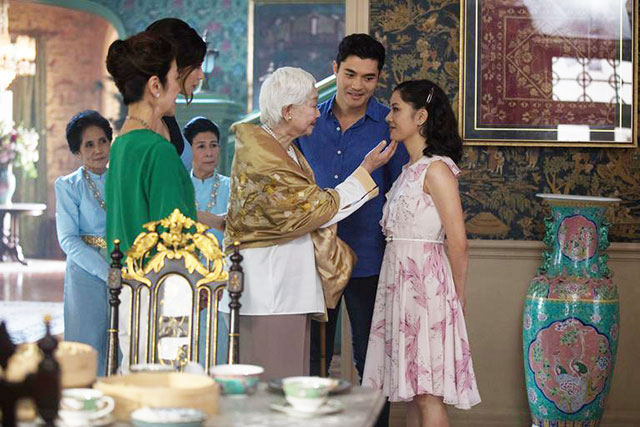 2. In fact, Chu is leading a movement to try to give Crazy Rich Asians a huge first week in numbers. In early August, Chu and more than 100 "creative, founders, and leaders" announced plans to buy out theaters for a strong opening. The group includes screenwriter Adele Lim, the Shibutani siblings, the Asian American Artists Foundation, and CRA stars Harry Shum Jr. and Jimmy O. Yang.
Already, the movement, under the hashtag #GoldOpen, is picking up steam.
3. If the sequel gets a greenlight, the plot will be even crazier. If you haven't read China Rich Girlfriend, you've been warned.
W-A-R-N-E-D.
If you're familiar with the second book, you know that Rachel and Nick have a small-ish wedding in California, which Eleanor ultimately ends up attending. But the bigger reveal is Rachel's biological father, Bao Gaoling, a well-connected billionaire politician from Shanghai. He's got his own family, including a luxury car-loving son, Carlton, who has a toxic relationship with a famous fashion blogger Colette Bing. (She's super-rich, of course.) As far as storylines go, there's a brief poisoning scandal, secret investments (good guy Charlie, back at it again), and a messy affair between a former soap star and an older billionaire.
4. In the meantime, there's at least one new Kevin Kwan project to look forward to. In August 2018, Amazon Studios announced that it had ordered a script-to-series project from the author and STXtv. Per Deadline, the untitled drama series will center on "Hong Kong's most influential and powerful family and the business empire they control." In a May 2017 interview with Cosmopolitan.com, Kwan teased of the project, "It's something totally different from what I've done before."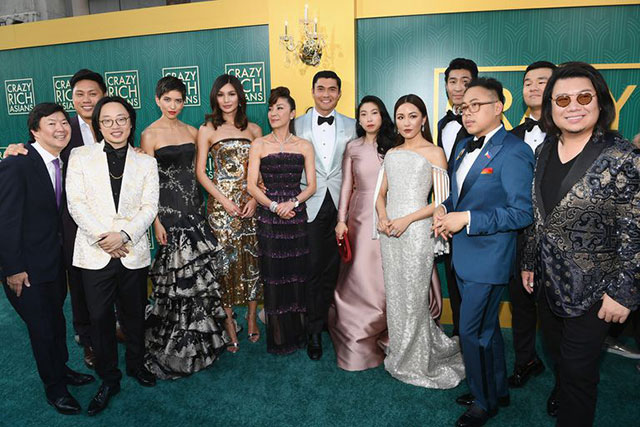 ***
This article originally appeared on Cosmopolitan.com. Minor edits have been made by the Cosmo.ph editors.