"All of you are Rachels, and I am Goh Peik Lin." This is how Phil Choo, a perpetually smiling 32-year-old dressed in white pants and loafers, begins his Crazy Rich Asians–themed tour of Singapore. Actually, it's the only Crazy Rich Asians tour on offer in the whole country, at least according to Phil. (And if Google is to be believed, he's telling the truth.)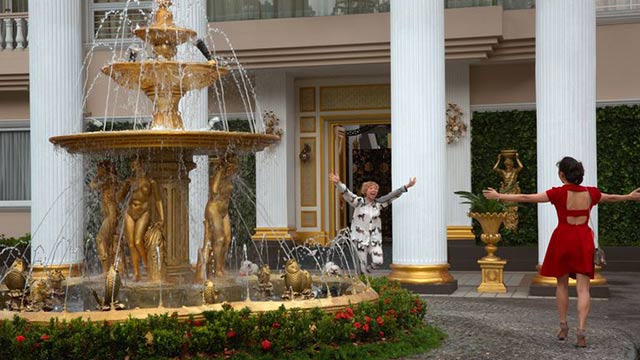 ADVERTISMENT - CONTINUE READING BELOW ↓
Phil's opening line refers to two characters in Kevin Kwan's bestselling trilogy (played by Constance Wu and Awkwafina, respectively, in the Hollywood adaptation that hits theaters Aug. 22): Rachel Chu, the American girlfriend of Singapore native Nick Young, and her friend Goh Peik Lin, another Singapore native who schools Rachel on her boyfriend's mysterious family and the dress code for wealthy Singaporeans when she visits the country for the first time with Nick.
In other words, if you're an American exploring Singapore for the first time, you could do a lot worse than Goh Peik Lin.
Unlike Peik Lin, Phil doesn't come from a mega-rich family with an affinity for fast cars and designer handbags, but he does know the ins and outs of Singapore society better than Nick Young knows which hawker centers—essentially open-air shopping malls full of street-food vendors—sell the best satay.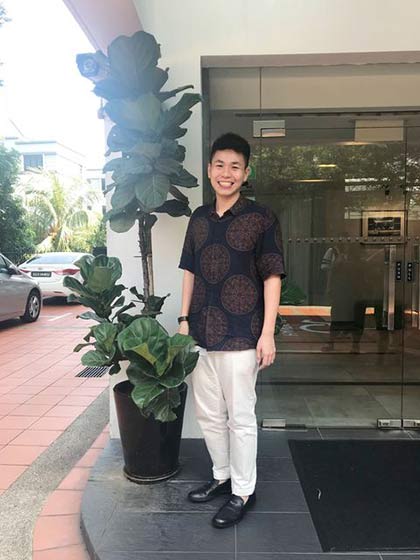 ADVERTISMENT - CONTINUE READING BELOW ↓
Recommended Videos
He's been giving the Crazy Rich Asians tour since 2014. Inspired by how happy the book was, he wanted to share his love with other fans of the novel. He scouted all the tour stops himself, tracking down houses he believes inspired fictional locations like the Young family home Tyersall Park, as well as the real-life places mentioned in the book and buildings featured in the upcoming movie.
He's also a wealth of knowledge about the Singaporeans who inspired some of Kevin Kwan's characters: Did you know that Nick's fashionista cousin Astrid Leong may have been inspired by the real crazy-rich Singaporean businesswoman Christina Ong (more on her below)? Or that there was a real-life church where the pastor used church funds to pay for his wife's singing career (a bit of hot gossip mentioned in passing in the books that sounded way too crazy to be true)? Well, Phil knows all of this and more.
ADVERTISMENT - CONTINUE READING BELOW ↓
Our Crazy Rich Asians tour starts on a balmy mid-summer morning at the original outpost of Killiney Kopitiam, a Singapore-based chain of coffee shops serving kaya toast, a traditional and extremely delicious breakfast snack made with a green jam composed of coconut, sugar, eggs, and pandan extract, which sort of tastes like vanilla. (I will never, ever forgive the TSA man who confiscated the kaya jam I later tried to bring home in my suitcase.)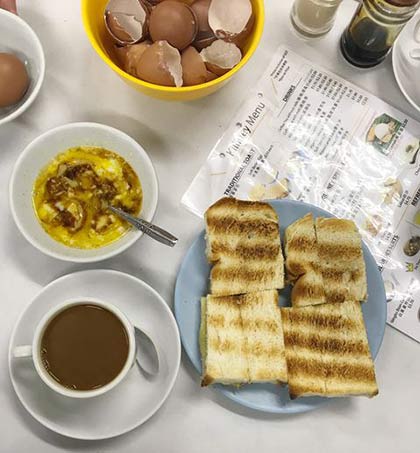 ADVERTISMENT - CONTINUE READING BELOW ↓
Over soft-boiled eggs and coffee, Phil tells the group that the book Crazy Rich Asians didn't get that popular in Singapore until news broke that Hollywood was planning to turn it into a movie. And though portions of the movie were filmed in Singapore—the Khoo wedding, an outing to a hawker center—plenty of it was filmed elsewhere. The house that stands in for Tyersall Park on screen, for example, is actually in Malaysia, but Phil still found several classic mansions that he thinks would resemble Nick's family home, if Nick's family home were real. There are also stops at the Anglo-Chinese School, where Nick and Colin attended grade school; Dempsey Hill, where Astrid and Michael had their first date; and 35 Ridout Road, a house that has nothing to do with the movie but that Phil decided to show us because it recently sold for $91 million (P4.82 billion). (The book's got Crazy Rich in the title for a reason, OK?)
ADVERTISMENT - CONTINUE READING BELOW ↓
If you happen to find yourself in Singapore, Phil's three-hour tour is a must-do, especially if you're a Kevin Kwan stan. (Plus, the Goh house used in the movie, for sale when I visited in July, surely won't be on the market for long, or keep its gates unlocked so nosy American tourists can stroll up the driveway and peek through the windows to see a sunken marble foyer with a wrought-iron balcony.)
But if you can't make it, here are some of Phil's most fascinating insights into the world of Crazy Rich Asians. Bonus: He also taught us how to properly dip kaya toast in eggs (you have to add soy sauce, obviously).
1. Astrid Leong's drama is nothing compared to Christina Ong's real life.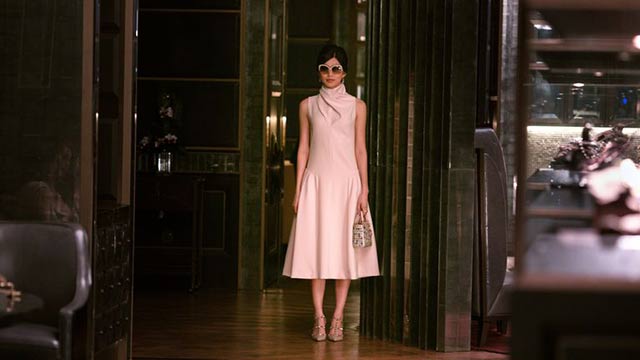 ADVERTISMENT - CONTINUE READING BELOW ↓
Whether or not Christina Ong is the real inspiration for Astrid Leong, there's no question that she leads a similarly exciting life. Ong is a billionaire hotelier and businesswoman who owns a majority stake in the fashion brand Mulberry. There's also a popular rumor—on what seem to be Singaporean gossip forums—that she once slapped a woman in public for having an affair with her husband.
2. There's a real Goh family, but they don't live in the house featured in the movie.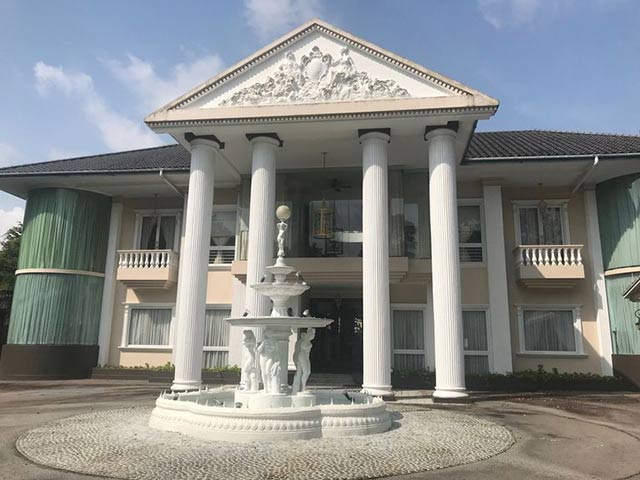 ADVERTISMENT - CONTINUE READING BELOW ↓
Phil believes that Peik Lin's father is based on Tommie Goh, a Singaporean businessman who has a thing for luxury automobiles. And by "thing," I mean he owns at least five Ferraris and a Lamborghini, none of which he's actually allowed to drive on the road because of Singapore's crazy high car taxes. Phil drove us by Tommie's house, which has an underground garage full of even more cars.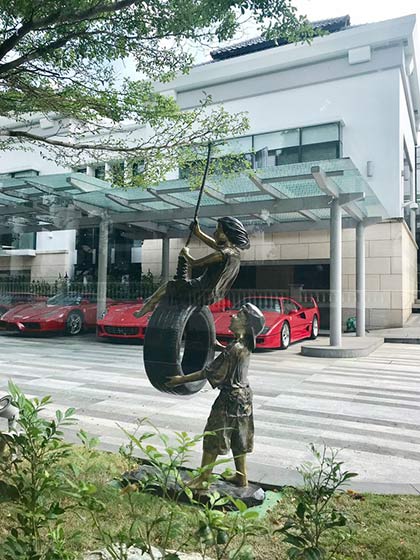 ADVERTISMENT - CONTINUE READING BELOW ↓
3. There's a real Khoo family, too.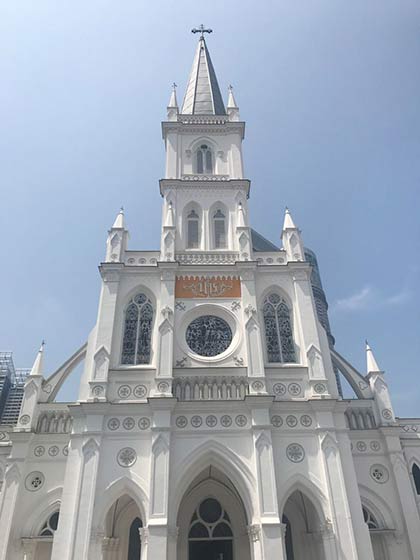 In the first Crazy Rich Asians book, the whole reason that Rachel goes to Singapore is because she's accompanying Nick to the wedding of his childhood best friend, Colin Khoo. Like Nick, Colin is a wealthy, handsome Singaporean with an influential family. Though Colin is fictional, there's a real Khoo family in Singapore with a lot of money; in 2018, they were ranked number five on Forbes' list of the richest people in Singapore. Like the fictional Khoos, the real Khoo family owns a group of hotels.
ADVERTISMENT - CONTINUE READING BELOW ↓
4. The Star Trek House? Also real, and definitely space-like.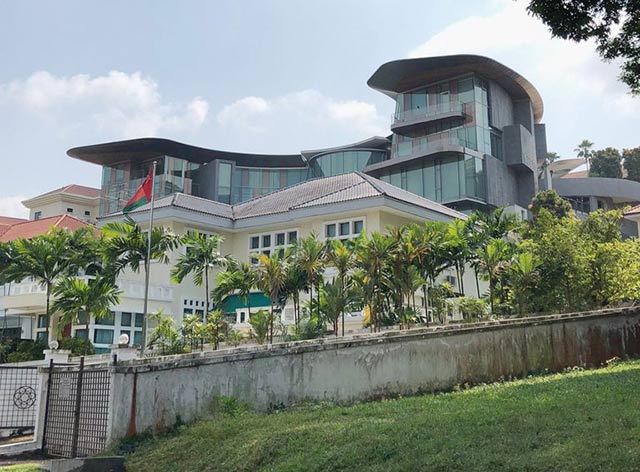 In the book, Carol Tai, a friend of Nick's mom Eleanor, lives in a house that everyone calls the "Star Trek House" because its glass-and-metal construction makes it look like a spaceship. Carol hosts a Bible study there, which is really just an excuse for the ladies to gossip about whose kids are showing up in the society pages. Like the fictional Star Trek House, the real one also doesn't quite, uh, fit in with its surroundings.
ADVERTISMENT - CONTINUE READING BELOW ↓
5. A real Singaporean named Elizabeth Choy served as likely inspiration for Nick's grandmother, Shang Su Yi.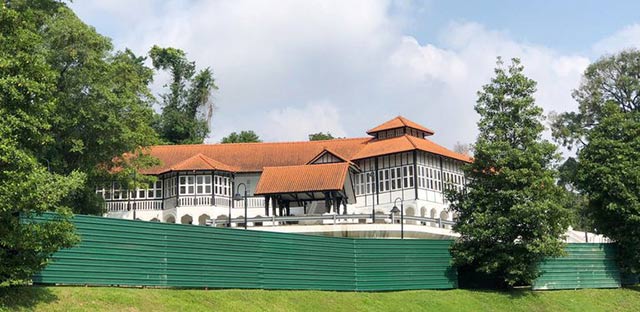 Elizabeth Choy, who died in 2006 at age 95, was a teacher who served as a messenger in the Singapore Volunteer Corps during the Japanese occupation of Singapore in World War II. As Phil noted on the tour, she was also the first person given a funeral in Singapore's St. Andrew's Cathedral; she is considered a national hero for her work providing medicine and clothing to prisoners of war held by the Japanese.
ADVERTISMENT - CONTINUE READING BELOW ↓
To book one of Phil's tours, visit his website or his Facebook page.
Follow Eliza on Twitter.
***
This article originally appeared on Cosmopolitan.com. Minor edits have been made by the Cosmo.ph editors.
EXPLORE COSMO