Here at Cosmo, we're big fans of movies and TV shows with strong female characters, and one such show is Cursed, a retelling of the well-known Arthurian Legends that focuses on the mysterious Lady of the Lake! Add to that the fact that it stars talented Australian actress and 13 Reasons Why star Katherine Langford. 
Cursed—which is now streaming on Netflix—is based on the illustrated novel of the same name by Thomas Wheeler and Frank Miller. It tells the story of young Nimue (Katherine), a girl who has extraordinary powers and who is destined to be the Lady of the Lake. She embarks on a quest to deliver a legendary sword (known to most of us as Excalibur) to the wizard Merlin (Gustaf Skarsgard), and meets a mercenary named Arthur (Devon Terrell) along the way! She also finds herself encountering the Red Paladins, a religious group that aims to *cleanse* the world and remove "the unclean." 
During a roundtable video conference, Cosmopolitan Philippines was able to talk with Cursed stars Katherine and Gustaf about the series' relevance, their fave female characters, and their intense preparations for the show!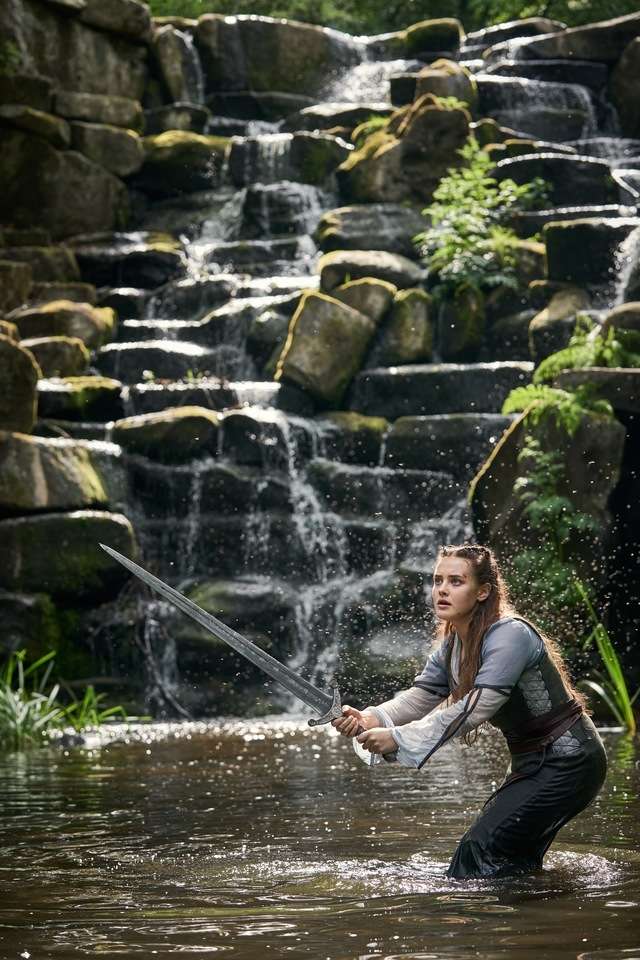 How would you describe Merlin and Nimue's relationship in three words? 
Continue reading below ↓
Recommended Videos
Gustaf: It's so hard to do that without spoiling the show! I think...surprising, strong, and complicated. 
How did you prepare for your role? 
Katherine: I grew up such a fan of fantasy and sort of action. I remember watching Jennifer Lawrence as Katniss Everdeen and Angelina Jolie as Tomb Raider. But for me, this project was a completely new challenge, not just in terms of the genre but also in terms of preparation. I guess in preparation, a lot of it was learning how to sword fight, stunt work, learning how to horse ride. We did that in quite a short period of time, and then kind of went straight into shooting and then maintained it the entirety of the shoot. 
What I really loved about the development and what I really wanted to get across was that we're telling the story of a true heroine. A story that kind of acknowledges the female experience of becoming a hero, with all of those obstacles that are in her way. So when I was looking at, you know, not so much the horse riding but particularly the sword fighting, the weaponry that we see that has been used, traditionally, it's all catered to men and how they fight. And it's very different as a woman, how you use your physicality and how you use your strengths. So I worked very closely with our fight coordinator to kind of develop this style that was unique to Nimue. And when you watch it, it feels quite fluid, almost quite Japanese in a sense. And that's kind of to cater towards how she uses magic with the sword and also how she fights and her strengths. 
Gustaf: I feel like I've prepared for this role my whole life. I was always into fantasy as a kid. So when the other kids took football classes, I took riding lessons and fencing. So I've always been a fan of the genre, and I did like live role-playing and stuff when I was a kid...And then also, Merlin being such a complex character and having so many different aspects to him, I also feel like I've gained from having a lot of acting experience and having played a lot of different characters before, and I could use different elements of that into playing him. And then on top of that, the usual preparation of really understanding the character, and putting yourself in his state of mind, his perspective, and then finding the voice, the physicality, the accent and all of that stuff that you always need to do.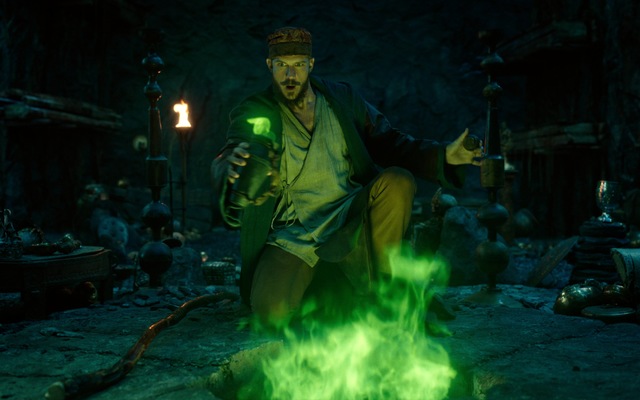 How did you recover from those *challenging* shoots? 
Katherine: I think I probably slept for four days after we finished filming. But in all seriousness, I think that as time went on, it's a skill that you have to learn...I gained a lot more respect for series like this and shows of this scale that deal with all of these different components and skills. Because it really makes you understand why people train for eight, twelve, months ahead of time. But also, at the end of the day, [you] always wish you had more time. But I really love that element of Nimue's character and her journey. I used to be a swimmer. So as an ex-athlete, any opportunity to use my body was really exciting.
In a funny way, I found that when we were in cold water, or when we were doing those difficult shoots, it actually added a lot to the character. And it was nice in a way because everyone kind of had to come together to get through the shoot and create what we did. So in many ways, although it can be, I guess, challenging at times, it's also so rewarding. And in a sense, that kind of mutes the challenge of it all because it brings so much joy, just to be a part of something like this. It really fulfills, I think, a bit of an inner child within you to be playing with swords and on horses.
Aside from Nimue, which strong female character in the show do you admire the most? 
Katherine: I am going to jump in and say Kaze, who's played by Adaku [Ononogbo]. Her character is something that we see within the second half of the series. And she plays this incredible female warrior fighter who has journeyed to this place from these other lands. And she, like many of the people within the series, are facing oppression and being chased out of their homes and their countries. There's a real power and a real presence to her. You know, not just within her character of Kaze being super grounded and in many ways, being a voice of reason to Nimue.  She kind of gives Nimue the push that she needs to embrace her powers and also embrace the leadership that's in many ways put upon her. But also as a person, Adaku is so strong and funny and cool, but really just brings such incredible grace and strength to that role.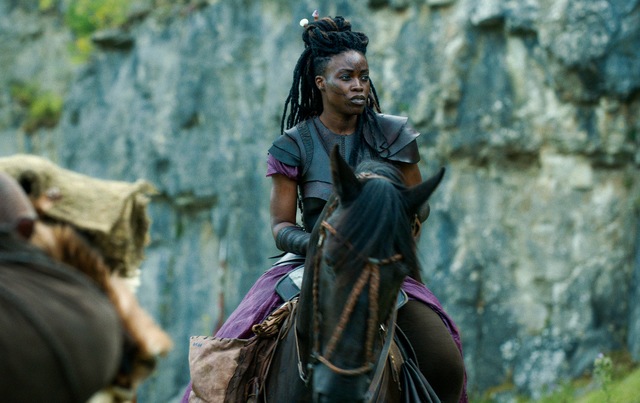 Gustaf: I would say Igraine (Shalom Brune-Franklin). Without revealing further what her trajectory is, that character really turns into a very complex female character. With her strength, with her struggles of forbidden love, and discovering her true potential and her true darkness. I think it's a very strong character and very well-played by Shalom.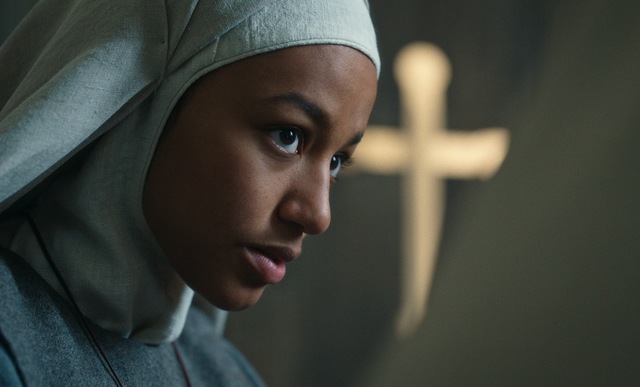 How is your retelling of King Arthur's legend relevant to today, and why should audiences watch the show? 
Gustaf: In this crazy time that we're living in right now, it's a very warm and welcome break from the situation we're in. You get to escape into a fantasy world for a while, so there's an element of escapism, but then thematically, it's also highly relevant. It's about the oppression of people, religious oppression. It's about the obliteration of the natural world, it's about the legitimacy of power, and the prosecution of minorities—these are highly relevant topics today.
Katherine: I agree with that. I think in such surreal times, it's nice to bring some levity and some entertainment to the current times. But also in many ways, I think it touches upon some of the issues that are quite prevalent today. And in that sense, I feel like it will resonate with audiences, regardless of whether you are drawn to the genre or whatnot, but it really does bring some light and escapism.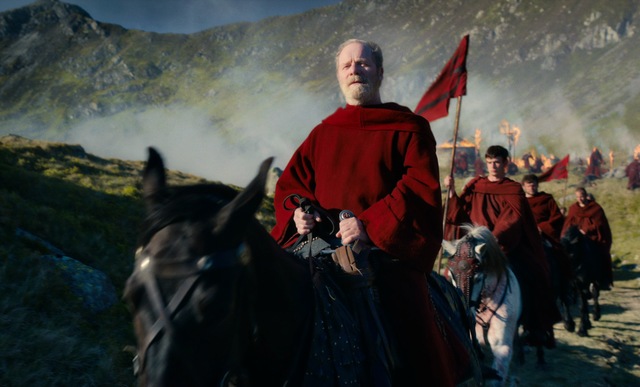 What's a scene that fans of the book should look forward to? 
Katherine: Although the show is based on the book, they're quite different I think in terms of the interpretations...I think there's a relationship that the Weeping Monk has with Squirrel. In the book, there are some really beautiful details there which I think they absolutely nailed in the series. You know, the dynamic between Daniel Sharman and Billy [Jenkins], who play the Weeping Monk and Squirrel, have such beautiful chemistry on screen. And it kind of makes you laugh and also just feel so much for them. So if people have read the book, I would definitely tell them to keep an eye out for that relationship.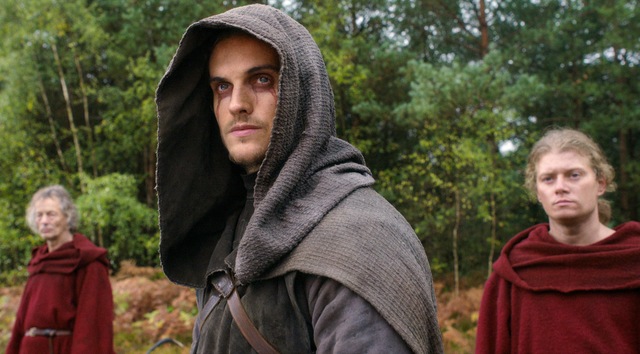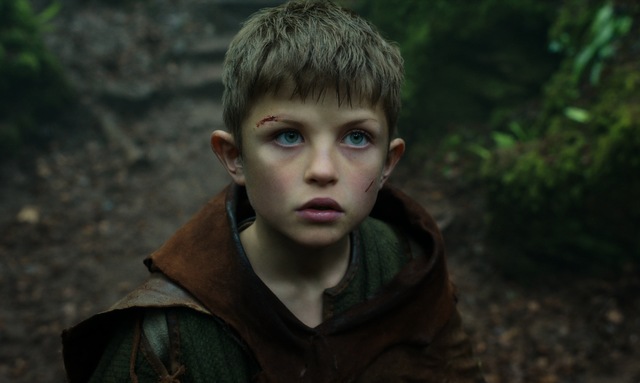 What sets this show apart from all the other adaptations of Arthur's legend? 
Katherine: I think in many ways, the Arthurian legends are one of those well-known tales that we have. Usually, when you think of the Arthurian legends, you think of King Arthur and Merlin and the Knights Of The Roundtable. There have been so many different versions of that story told, but each time it has kind of ignored a lot of the female roles within that tale—most specifically the Lady of the Lake, who is this powerful and prolific character, yet we know very little or nothing about her, really.
So what was interesting is seeing this Arthurian legend be told through this lens of one of its most powerful characters. And, in a sense, seeing it through the eyes of a woman is also really special. Especially during this time, even though it's fantasy and it's not historically set in our world, it's still a man's world. So her journey to becoming a hero is very different from what you would see for Arthur and any of those characters.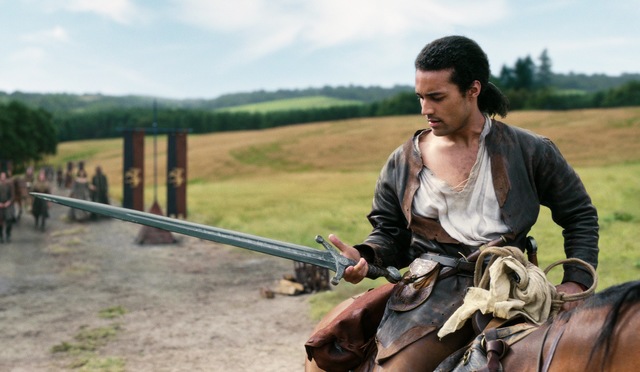 *Answers have been edited for clarity. 
*** 
We're officially on Viber! Be part of our growing community and subscribe to Cosmopolitan Philippines now!
Follow Lily on Instagram.