YouTuber Mimiyuuuh's newfound influence remains unmatched—even South Korean actors seem to be getting the hang of it. 
Philippine-based Korean singer and YouTuber JinHo Bae recently had the chance to sit down with the stars of Netflix's mystery series Busted, including Oh Se Hun, Kim Se Jeong, Yoo Jae Suk, Park Min Young, Kim Jong Min, and Lee Seung Gi. 
After challenging the cast to a round of Fast Talk a la Boy Abunda, JinHo thought it best to end the interview on a high note by having the actors try the viral "Dalagang Pilipina" pose. He explained to the Busted stars: "The pose is basically when you see your crush and you try to charm them, so you act cute but in reality, you look funny and stupid."
The peg? None other than Mimiyuuuh, of course!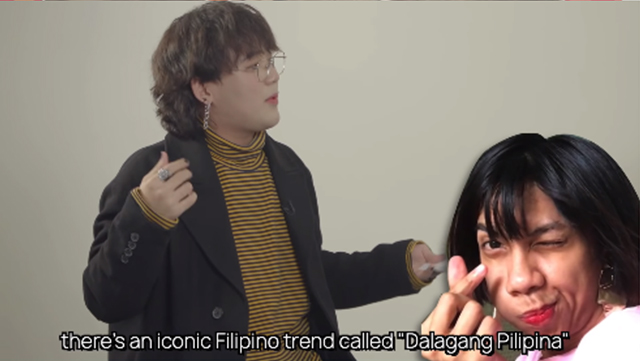 Continue reading below ↓
Recommended Videos
Watch the full video below: 
Mimi, who went viral a few months back for recording her own version of the said trend, naturally couldn't hold back her excitement as evidenced by her Twitter post below.
As of writing, Mimi's "Dalagang Pilipina" video has already garnered over 4.8 million views on YouTube.
Who among the K-celebs do you think did it best?
***