If you were active on Twitter during the weekend, two names from the K-pop industry—DAY6's Jae and Jamie—have trended on the social media platform. Both are involved in an issue that had fans voicing out their opinion.
Here's everything you need to know about the controversy between DAY6's Jae and Jamie:
Who is DAY6's Jae?
Born Park Jae Hyung, Jae is a Korean-American who is fluent in English. He was a member of the K-pop band DAY6 (managed by JYP Entertainment), and he left the group and his agency on January 1, 2022. Jae is also known as an active Twitch streamer.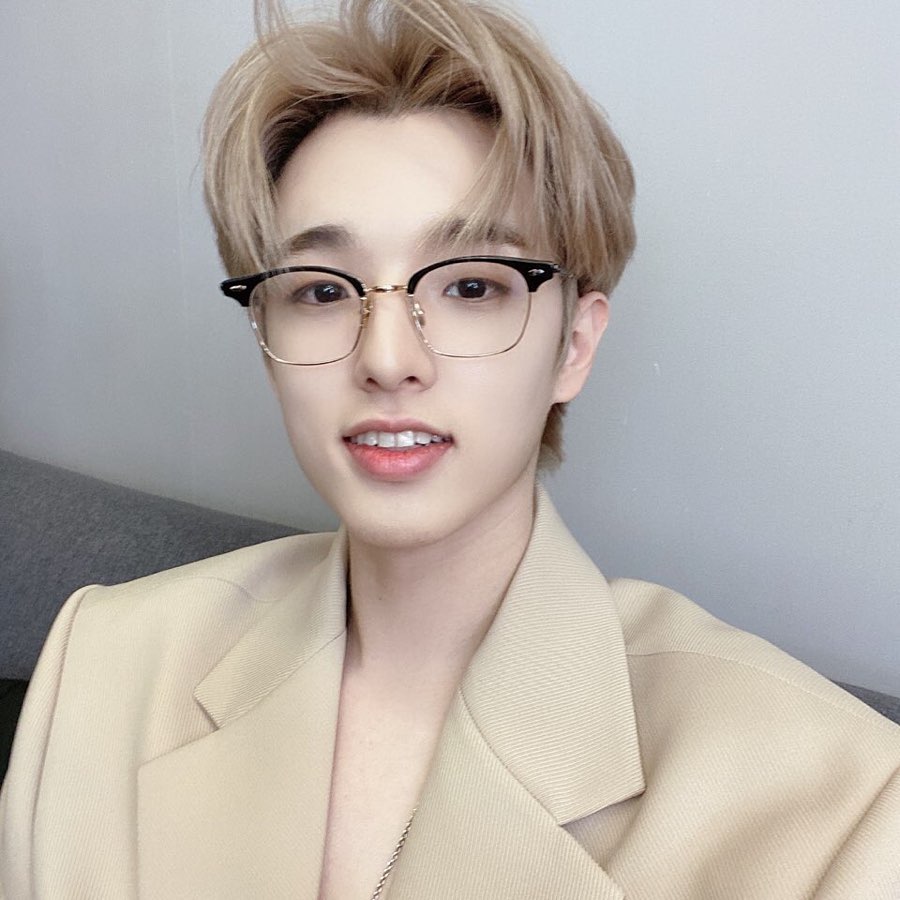 Who is Jamie?
Like Jae, Jamie (whose real name is Park Ji Min) can also communicate in English well. She was a member of the duo 15& (also under JYP Entertainment) and the co-ed project group MOLA. Jamie has then pursued her career as a solo artist.
ADVERTISMENT - CONTINUE READING BELOW ↓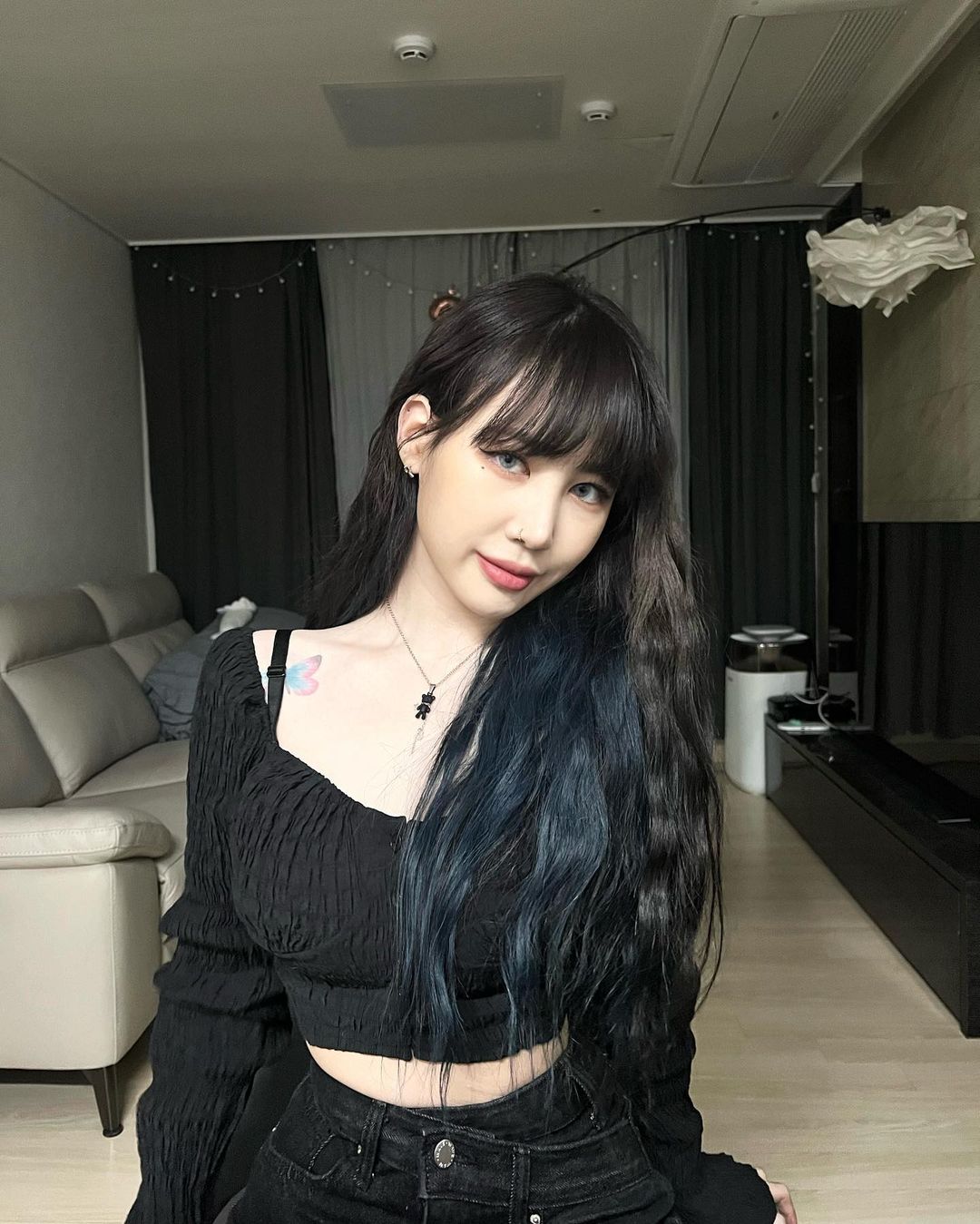 Are Jae and Jamie friends?
Yes—the two have been friends for years. They also hosted the Arirang TV program After School Club together, along with Kevin Woo.
ASC 240: Jimin & Jae's Awkward Day
What happened to Jae and Jamie?
On January 9, a Twitch stream of Jae making a derogatory comment about Jamie went viral on social media. He said: "Now that I'm not in K-pop anymore, I can say this. Why Jamie trying to be a thot?". He also mentioned that he's friends with her. ICYDK, a thot is an acronym for "That Hoe Over There" and is a misogynistic term that translates to a woman who likes and is vocal about sex.
Jae Gets Backlash After Video Spreads Of Him Calling Jamie A Really Bad Name #KpopShorts #Shorts
Soon enough, Jae was under fire for making that statement about his friend on the internet. K-pop fans shared their thoughts on Twitter and one of them wrote: "What's happening between Jamie and Jae is proof that no matter how close you are to someone, you have no right to joke about them without their consent. A joke is supposed to be you and that person laughing, if they're not laughing,...then it's not a joke, it's offensive." Some fans also unearthed his previous controversies.
Jamie's best friend Ryu Won has also expressed her feelings about the issue through a short video:
Jamie's Friend Ryuwon DRAGS Jae On IG Live After Hearing What He Called Her #KpopShorts #Shorts
Jae's comment eventually reached Jamie and she showed her disappointment in a now-deleted tweet. She called him out and wrote: "Just remember how much I cared about you even before you were in your last company and how many times if you were alright. I prayed for you your questions were like mine, it's really sad."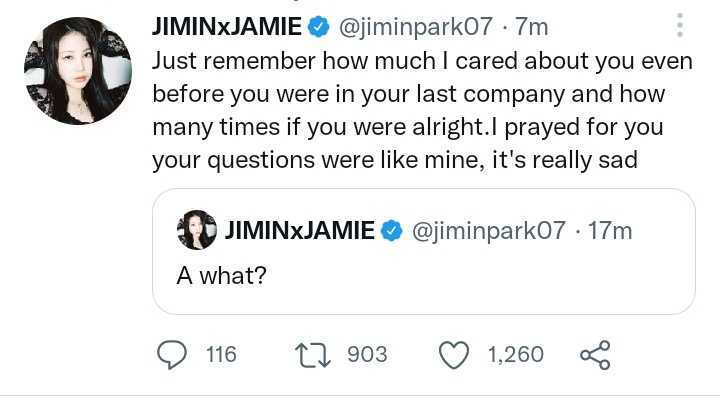 ADVERTISMENT - CONTINUE READING BELOW ↓
For her last tweet regarding the issue, Jamie stated: "I hate that we as women have to be subjected to men's humor to appease incels on the internet period."

On the same day, Jae issued an apology via Twitter and tagged Jamie's account. He explained that he used the word "thot" thinking that it's synonymous with the word "baddie." Jae concluded his tweet by saying that he's sorry to Jamie and to everyone who was hurt by his remark.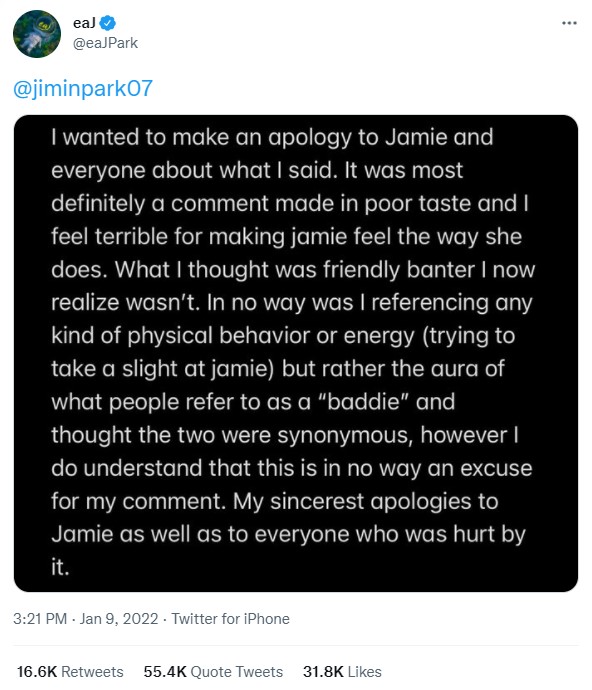 MORE KOREAN NEWS STORIES RIGHT HERE:
Indonesians Cry Foul Over 'Racket Boys' Episode
'River Where The Moon Rises' Production Company Demands Payment For Damages From Ji Soo's Agency  
Kim Jung Hyun Reveals That His Agency Is Spreading False Statements About Him