Demi Lovato just started dating a dude named Max Ehrich from The Young And The Restless (adding this to my watchlist asap, you know, for research), but before she decided to shack up with him to wait out this pandemic, she created a pretty impressive roster of exes. You're forgiven if you only remember her big, splashy relationships with Joe Jonas and Wilmer Valderrama. But for the sake of being bored AF these days, let's take a deep dive into Demi's top-notch dating history.
Cody Linley: 2007 to 2008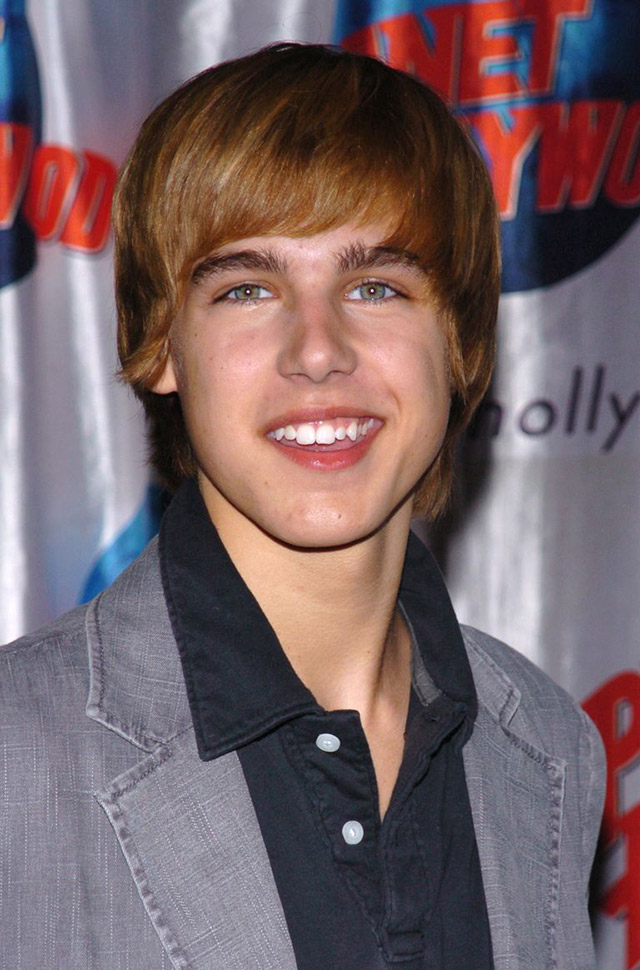 Before we dive into Cody Linley and Demi's disastrous date, let's just reflect on when Cody of Hoot fame was our collective crush. (Please take me back to the early aughts forever!) So, sometime in 2008, Cody's car broke down on the way to pick up Demi for a dinner date. Oh, and when she actually got in the car after he was two (2!) hours late, the car started to break down again and Demi had to hop out and hold a flashlight for him. Cody told Seventeen that they somehow made it to a steakhouse and Demi stayed out past her curfew. Ultimately, though, this relationship was short-lived.
ADVERTISMENT - CONTINUE READING BELOW ↓
Alex DeLeon: 2008 to 2009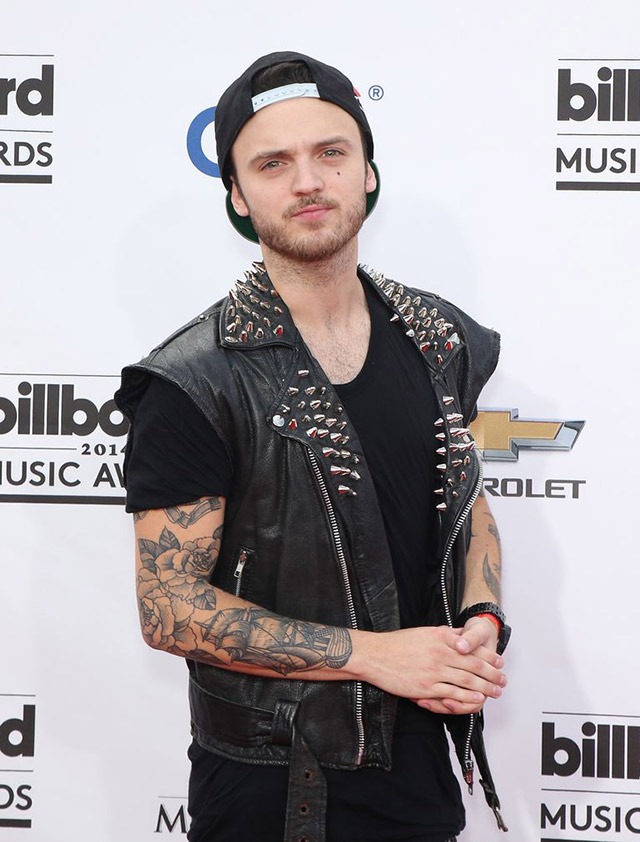 For about a year, Demi reportedly dated The Cab's (wow, throwback) Alex DeLeon and even wrote "Catch Me" about him.
Trace Cyrus: 2009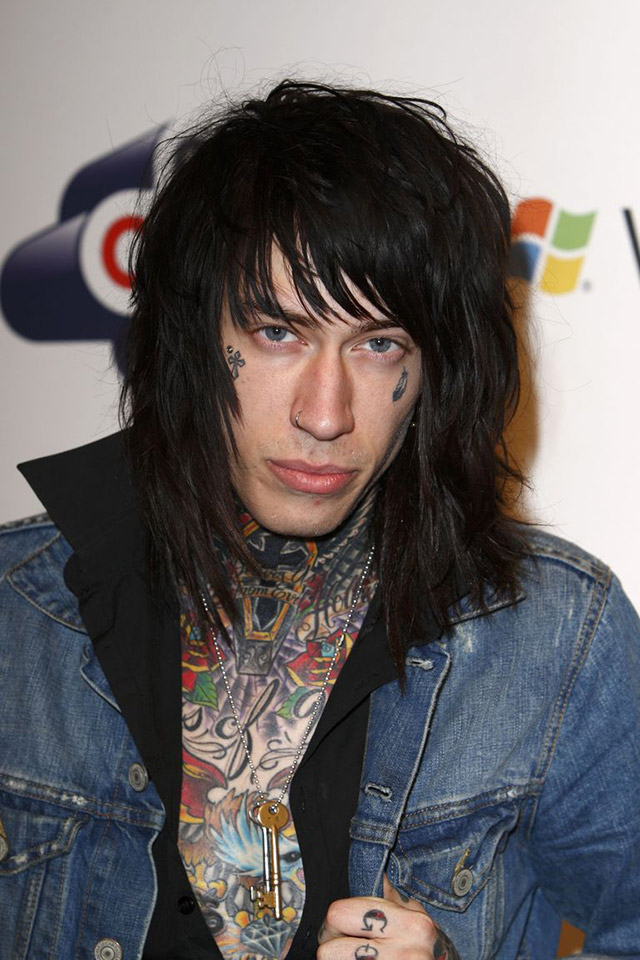 Back when Metro Station was ~a thing~ and before Trace Cyrus' rollercoaster of a relationship with Brenda Song, he and Demi dated for "several months." In their case, a four-year age difference and distance proved to be too difficult to overcome. At the time, Trace told People, "I'm always on the other side of the world and so is she, so it just seemed like something that can't work out at this time...Maybe when she's older and we've both matured, we'll be looking for the same thing and it can work out."
Joe Jonas: 2010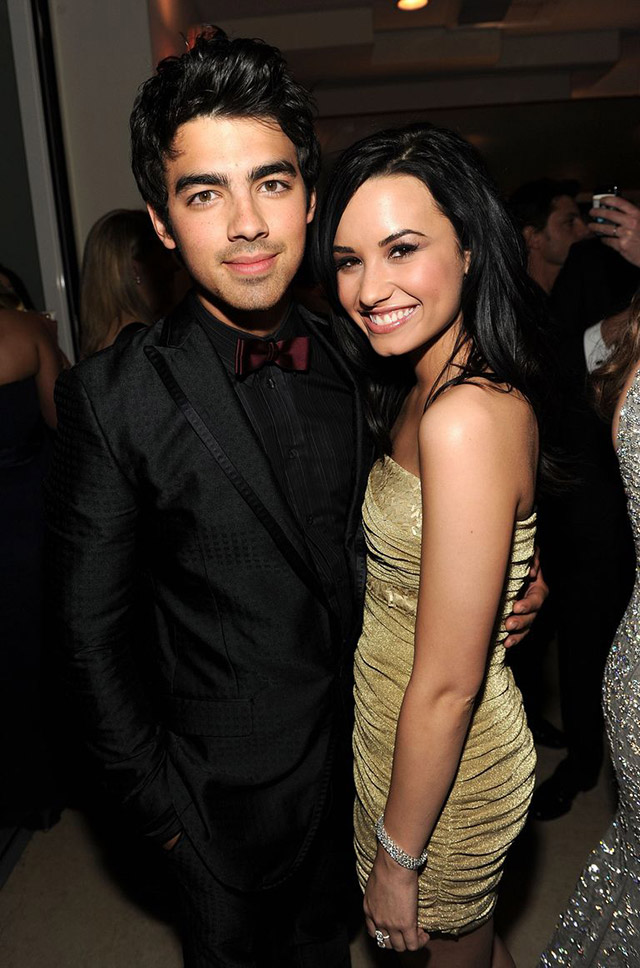 Not to be dramatic, but lives were forever changed when Demi confirmed she was dating Joe Jonas during a March 2010 Access Hollywood interview. And when Teen Vogue published Demi and Joe's joint magazine cover in June 2010, it seemed like they'd go the distance. But less than 48 hours after their interview, they called it quits.
ADVERTISMENT - CONTINUE READING BELOW ↓
Joe insisted the breakup was mutual. In a follow-up interview with Teen Vogue, Joe said, "When I met Demi, I knew right away that our friendship was really strong. I don't want to lose that ever."
Lucky for them, Joe and Demi are still really supportive of each other. When Joe proposed to Sophie Turner in 2017, Demi congratulated them on Instagram. Also, here's a pic of Demi, Joe, and Wilmer Valderrama (her next boyfriend after Joe) all together.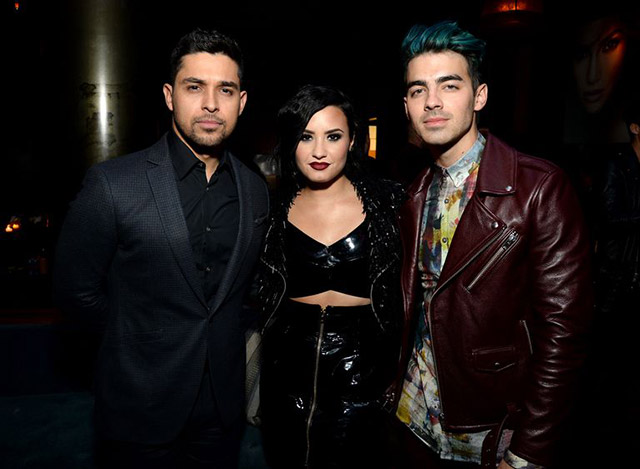 Judging by all this evidence from years later, Joe and Demi definitely left any and all drama in the past. And that brings us to...
Wilmer Valderrama: 2010 to 2016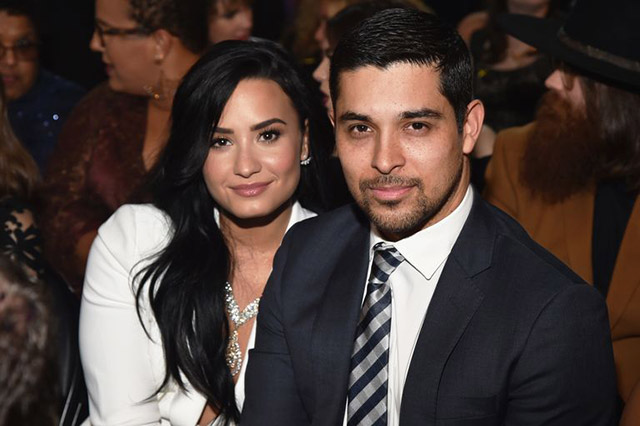 This was by far Demi's longest relationship. For six years, Demi and That '70s Show star Wilmer Valderrama dated on and off until they split up for good in 2016. In Demi's 2017 documentary Simply Complicated, she opened up about how they met when she was 17 and he was like, "Get away from me." But they connected again after her 18th birthday and started dating. She said, "I think it was love at first sight, we connected on a level that I've never connected with anybody before, he was just my rock, my everything."
In a 2015 interview with Cosmopolitan, Demi opened up about how Wilmer was there for her through everything—including her relapsing, entering treatment facilities, and getting sober. She recalled, "People told him, 'You should probably leave. She's on a spiral, and you're going to be sucked down with it.' But he was like, 'I'm not leaving. This is somebody I really care about.'"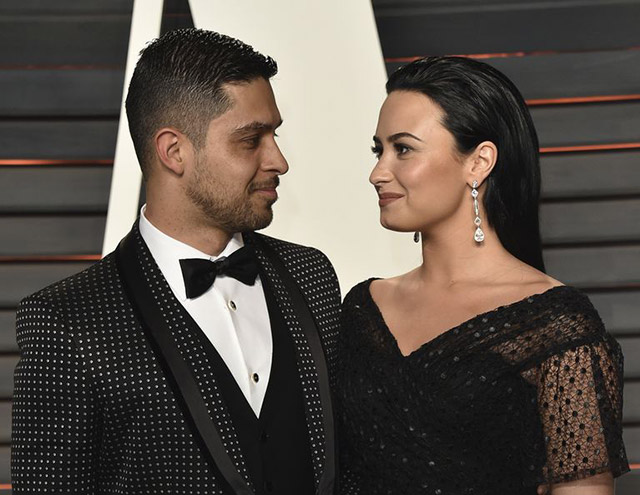 ADVERTISMENT - CONTINUE READING BELOW ↓

When they split in 2016, they released a joint statement on Instagram and said they "are better as best friends."
Though they're not together anymore, Demi and Wilmer continue to be supportive of each other—he visited her in the hospital after she overdosed in 2018 and when Wilmer got engaged in January 2020, Demi was reportedly "happy for Wilmer if he's happy."
Luke Rockhold: 2016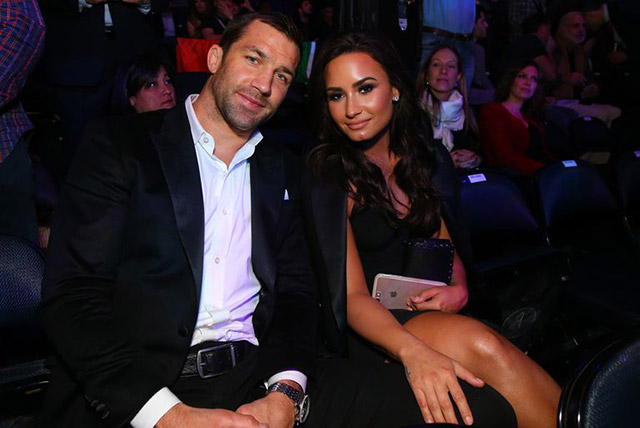 Luke's a UFC fighter and that's about all you need to know because he and Demi only went out from August to December 2016.
Guilherme ''Bomba'' Vasconcelos: 2017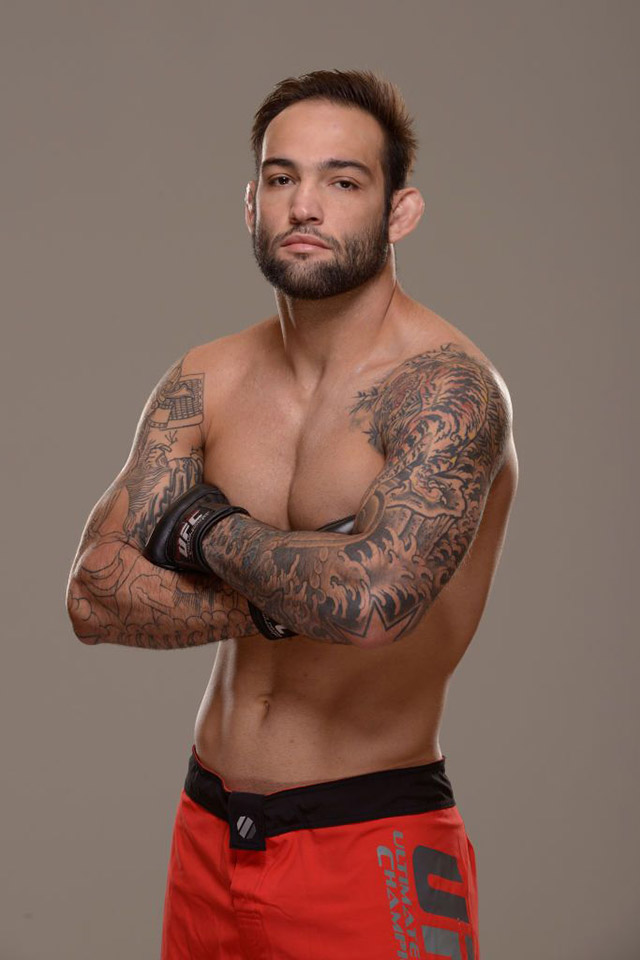 Let's not dwell too much on this "quick fling" either—Demi and the MMA fighter started dating at the beginning of 2017 and were over in July.
Lauren Abedini: 2017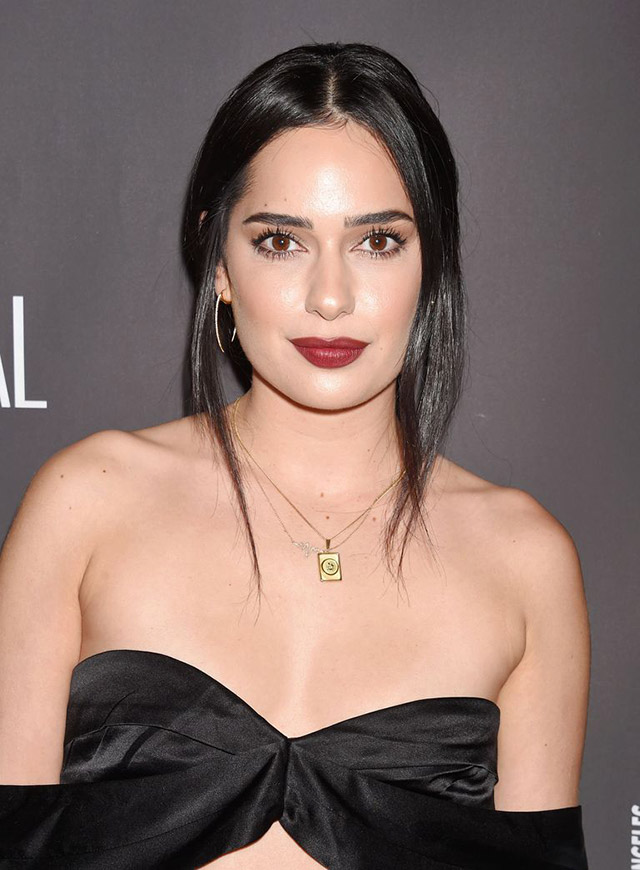 Demi and DJ/producer Lauren Abedini were rumored to be dating in 2017 after they were spotted holding hands at Disneyland. Not long after this rumored romance, Demi opened up about her sexuality and told InStyle, "I'm very fluid, and I think love is love. You can find it in any gender. I like the freedom of being able to flirt with whoever I want."
ADVERTISMENT - CONTINUE READING BELOW ↓
Henry Levy: 2018 to 2019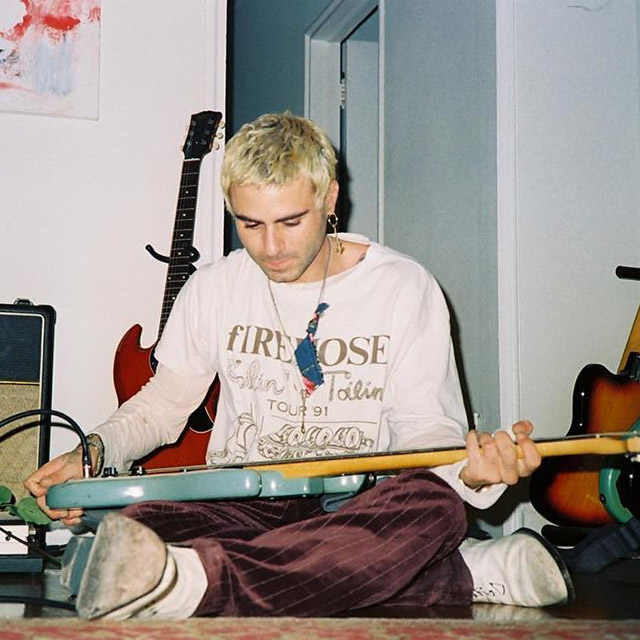 After Demi completed treatment for mental health and substance abuse in the fall of 2018, she was linked to Enfants Riches Déprimés designer Henry Levy shortly after. By the end of December, the two had made their relationship social media official with an Instagram Story video of Henry leaning in to kiss Demi. E! sources claimed Henry was like a "sober companion" for her, but other outlets denied that was ever the case. In the end, they split up in March 2019 after four months of dating and right before she sought treatment again.
Mike Johnson: 2019
Understandably, when Demi saw Mike Johnson on Hannah Brown's season of The Bachelorette, she was immediately interested and let her feelings be known all over social media. After Mike finished his stints on The Bachelorette and Bachelor In Paradise, he and Demi got super flirty on Instagram in September 2019 and eventually started hanging out IRL. A couple weeks after meeting Demi, Mike went on a podcast and said she's a good kisser. Their relationship was over by the end of October, though, because Mike kept talking about Demi to the press, which wasn't a good look.
Austin Wilson: 2019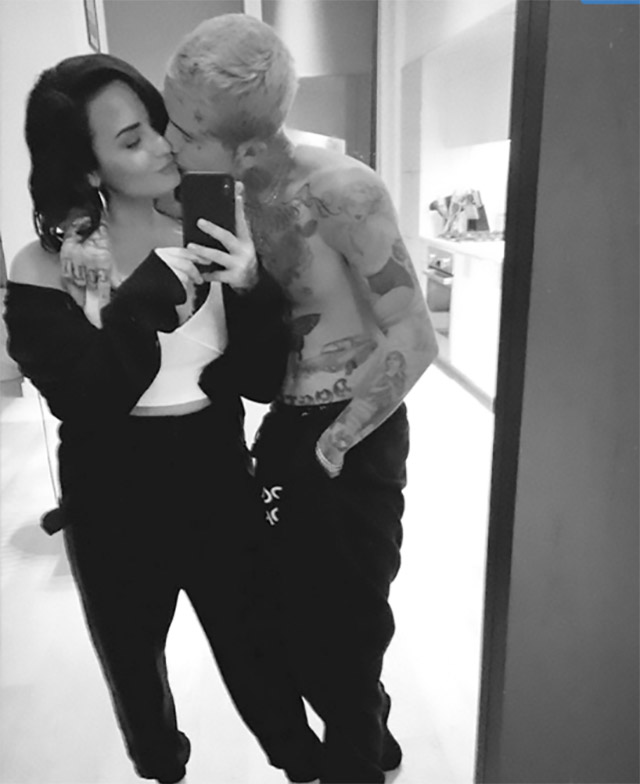 ADVERTISMENT - CONTINUE READING BELOW ↓

After a month of being social media official and enjoying Disneyland date nights, Demi and model Austin Wilson broke up right before Christmastime because "their lifestyles were not meshing." Even though they deleted all traces of each other on Instagram, it seems their relationship ended cordially because when a fan seemed to attack Austin on Instagram, Demi replied, "Please don't go after him. He's a good guy. Much better than what people see on the outside just because he's got a lot of tattoos. Breakups are hard for both parties involved. Just stay nice and say prayers."
Max Ehrich: 2020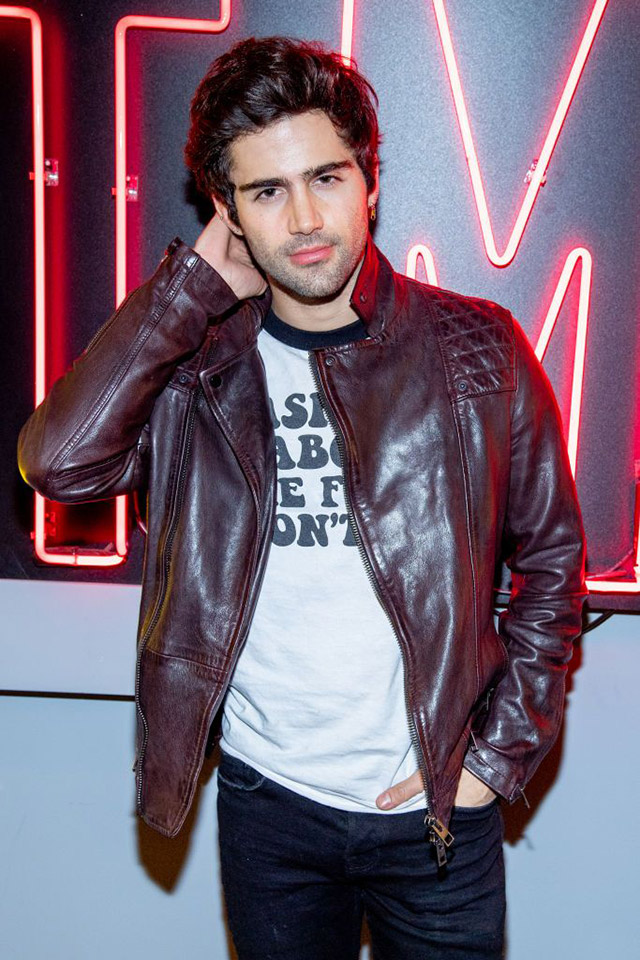 Social isolation has been rough for everybody, but Demi is trying to make the best of it by distancing with her new boyfriend Max Ehrich from The Young And The Restless. Demi and Max only met "a few weeks ago," but they're reportedly "off to a strong start."
Welp, hopefully being stuck in a mansion together for the foreseeable future only means good things for their relationship. So far we've witnessed Demi accidentally walk into one of his Instagram Lives, and there will surely be more mushy IG comments and captions if this continues.
And that brings us up to date!
***
This article originally appeared on Cosmopolitan.com. Minor edits have been made by the Cosmo.ph editors.