Last week, Demi Lovato decided she was over the body image she was seeing perpetuated on Instagram, so she posted pictures of her own "flaws" to point out that even celebrities aren't perfect. Now she's elaborating on why she did it.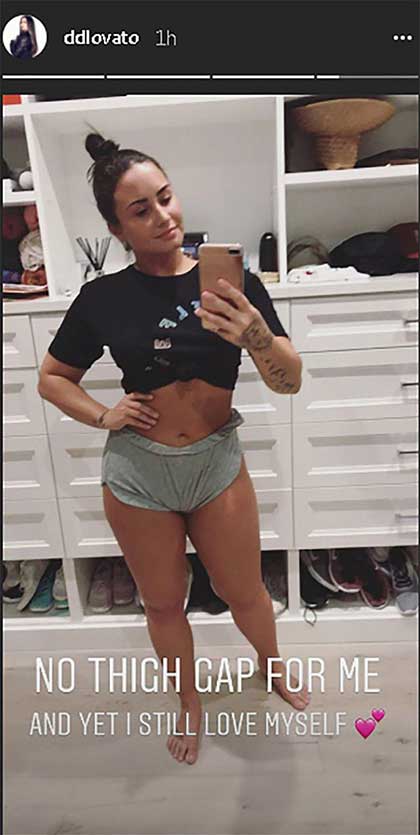 "I just thought to myself, someone needs to show my fans and anybody that's looking at my account that what you see isn't always what's real," Lovato told E! News.
"And so, I decided to embrace my flaws and—I don't even like to call them flaws, it's just a part of who I am—and show the world that I'm imperfect, but that's what makes me beautiful."
Continue reading below ↓
Recommended Videos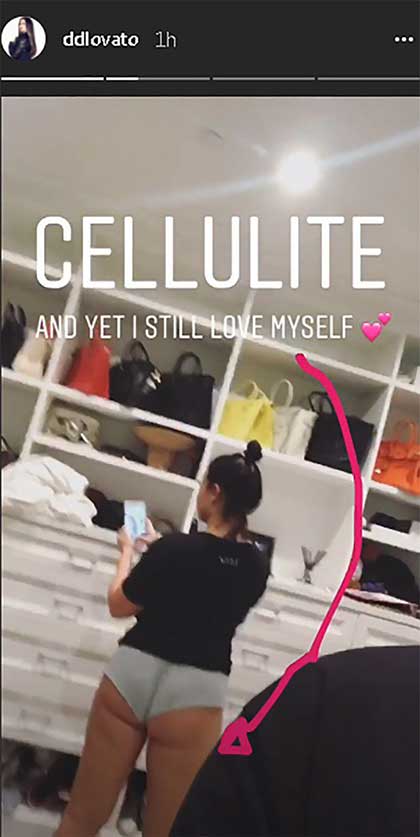 Demi posted her thighs (pointing out that she doesn't have a gap), the cellulite on her butt, and her stretch marks/stomach skin. She's been vocal in the past about suffering from eating disorders and depression, and has said loving herself has always been a struggle.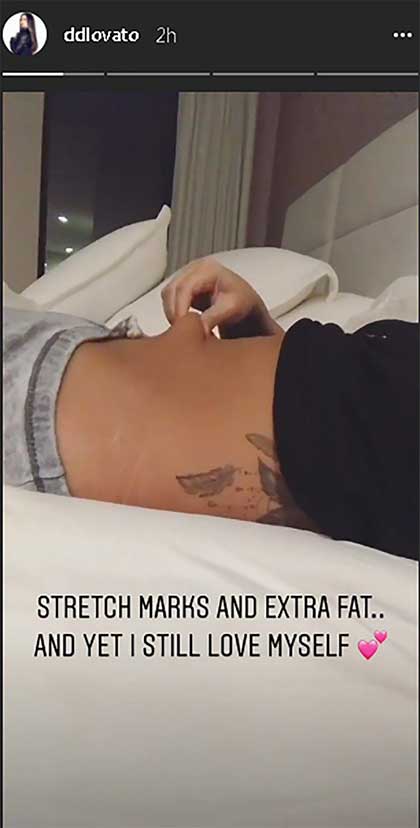 Dieting isn't part of her life, but she does bring a nutritionist on tour with her, as well as a personal trainer to stay healthy.
"I think that dieting is something that we've been forced to kind of do because of the diet culture...we're praised if we don't eat fried chicken and we eat a salad," she said. It's like, sometimes that's what you want and it's okay to treat yourself every once in a while."
YES DEMI. Bring on allllll the fried chicken.
Follow Emma on Instagram.
***
This article originally appeared on Cosmopolitan.com. Minor edits have been made by the Cosmo.ph editors.