1. Mulan (Nov. 2, 2018)
After years of will-they-or-won't-they, Disney finally confirmed in October 2016 that a live-action version of Mulan was in the works and that it was on the global search for a Chinese actress to play the title heroine. Niki Caro, who gave the world the gorgeous Whale Rider in 2002, will sit in the director's chair for Mulan. In March 2017, she shot down reports that the live-action remake wouldn't be a musical, telling the Los Angeles Times, "I don't know where that's come from. We've never talked about songs, and no decision has been made." Disney's remake is not to be confused with Sony's live-action version, which promises production in China with a "mostly"Chinese cast.
2. Aladdin (TBA)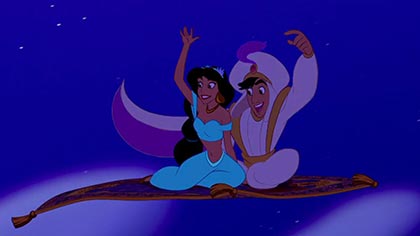 Continue reading below ↓
Recommended Videos
Sean Bailey, president of Motion Picture Production at Walt Disney Studios, told Vulture that director Guy Ritchie will bring a "highly energized" musical to the table with his remake of Aladdin and Jasmine's love story. No cast has been announced yet, which means you still have a shot at auditioning for the role of the magic carpet, maybe. In 2015, it was reported that Disney also had plans for a prequel called Genies, but that idea seems to have returned to the lamp.
3. The Lion King (TBA)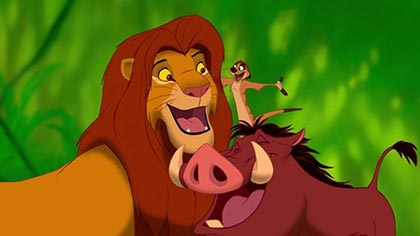 Jon Favreau, who most recently directed the live-action remake of The Jungle Book in 2016 (and is currently working on the sequel), was announced as The Lion King's director in September 2016. Donald Glover joined as Simba five months later, with James Earl Jones reprising his role as Simba's dad Mufasa. Isn't it so easy to imagine these sweet eyes frolicking and growing up in the jungle with Timon and Pumbaa?
I just can't wait to be king. #Simba pic.twitter.com/wUYKixMBJI

— Jon Favreau (@Jon_Favreau) February 18, 2017
4. The Little Mermaid (TBA)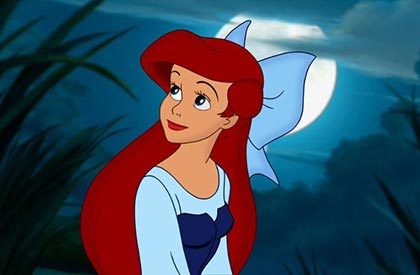 Don't be surprised if Ariel breaks into a rap or two while combing her hair with a fork, because Lin-Manuel Miranda and Disney vet Alan Menken are set to write new songs for the film. Don't worry, the classics will still be there, so you can still sing along to "Under the Sea" or "Poor Unfortunate Souls," which by the way, is a great karaoke song. Sofia Coppola and Chloë Grace Moretz were previously tied to the project, but have since dropped out. (FYI, this remake is not to be confused with this one starring the great Shirley MacLaine).
5. Dumbo (TBA)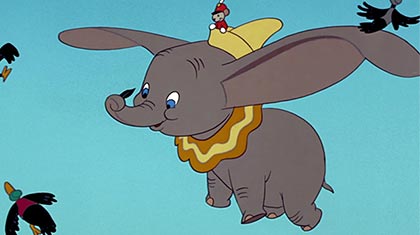 Tim Burton's remake promises a "unique family story," featuring a script from Transformers writer Ehren Kruger. Not much has happened since Burton joined the project in 2015 though, so now would be a good time to say something, anything.
6. Snow White (TBA)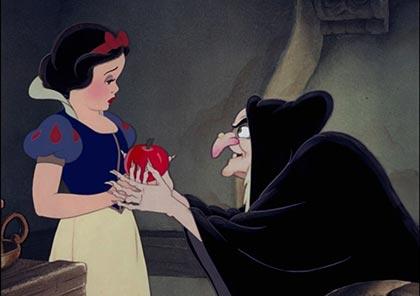 Fresh from their work on La La Land, songwriters Benj Pasek and Justin Paul will create new tunes to accompany a script from The Girl on the Train writer Erin Cressida, so expect things to be scary and dark (or not, if you didn't think the movie was scary or dark enough). In March 2016, The Hollywood Reporter also revealed a spin-off movie called Rose Red, which will focus on Snow White's estranged sister. It's basically like reality TV but with a poison apple! According to THR, Rose is actually a "key player" in story, as she goes on a quest with Grumpy and company to break the sleeping curse and bring dear sis back to life.
7. Pinocchio (TBA)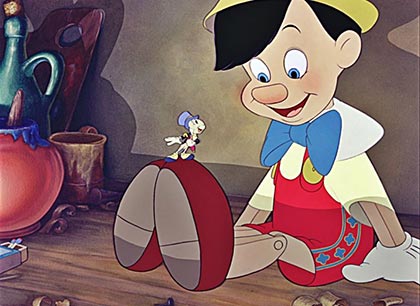 It's been crickets (#SorryNotSorry) since Disney announced plans for a live-action remake in 2015. On the non-Disney front, Warner Bros. has been working on a remake of its own with Robert Downey Jr. starring and Ron Howard directing.
8. The Sword in the Stone (TBA)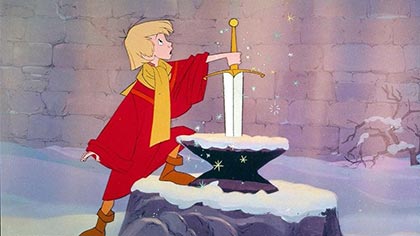 Like Pinocchio, not much is known about who's involved in retelling BB King Arthur's story, except for the fact that a  Game of Thrones writer-producer will be behind the script. Fingers crossed this will lead to a cameo from a Stark or Lannister.
9. Peter Pan (TBA)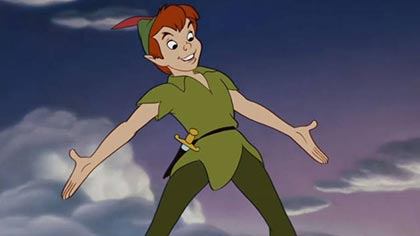 Jeremy Sumpter's 2003 Peter Pan remake will soon have a successor if and when this movie ever gets off the ground. Pete's Dragon director David Lowery is attached and promises a straightforward adaptation of the classic. Bonus: Though not a remake, Disney is also rolling out Tink, a live-action film based on Tinker Bell. Reese Witherspoon was announced to play the teeny-tiny fairy, but not much has been revealed as of late.
10. Winnie the Pooh (TBA)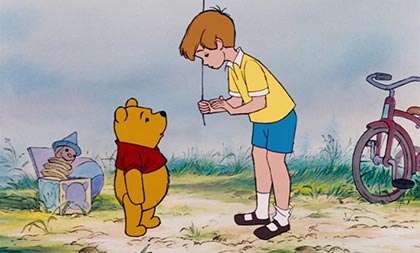 In November 2016, it was announced that Marc Foster (World War Z, Finding Neverland) was hired to direct Christopher Robin, a live-action film that will tell the story of Pooh's BFF as an adult. One Variety source says it's basically a family-oriented version of Seth MacFarlane's Ted, sans dirty jokes.
Bonus:
Cruella (2018)
Technically, this is not are-make as it will center on one major character (and Glenn Close already did a live-action remake in 1996). Nevertheless, Cruella is happening and will tell the backstory of the villainess who can't resist a good coat. Emma Stone was previously announced as the lead, which means she will probably get nominated for at least half a dozen awards.
Prince Charming (TBA)
It's unclear whether or not the handsome prince here is from Cinderella or Snow White (maybe both?!?!) but know that the film will probably be good. Mandeville Films/TV, who most recently worked on Beauty and the Beast starring Emma Watson, will produce Charming.
Fantasia (TBA)
In 2015, Disney announced plans to make a live-action adaptation of Fantasia's closing sequence "Night on Bald Mountain," which featured an iconic winged creature who raised spirits from the dead. Think Maleficent, but scarier, because Fantasia is arguably the scariest Disney movie ever.
Follow Peggy on Twitter.
***
This article originally appeared on Cosmopolitan.com. Minor edits have been made by the Cosmo.ph editors.