Times have indeed changed when people make do with alternative celebrations. Entrepreneur and mom of two Divine Lee requested a personal prayer in place of having her daughter Blanca's baptism for the time being. The little girl received a blessing via Zoom instead.
"We had @blancaleego blessed together with our friends and family via Zoom," Divine wrote on Instagram yesterday, April 26, 2020. Father Tito Caluag also held mass before giving Blanca a blessing. The mom of two said it's what could be the "new normal."
"Thanks to all our friends and family who 'joined,' sa dami namin two pages yung Zoom. Hahaha!" Divine said. "The first for all of us but none the less as special," she stressed.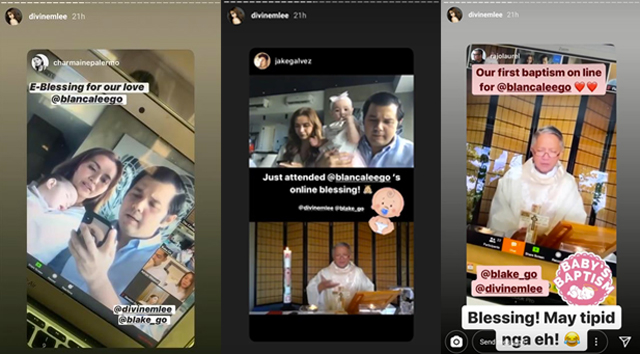 ADVERTISMENT - CONTINUE READING BELOW ↓
Blanca wore a white and light pink tutu party dress and bonnet. It's not the pure white dress that babies are required to wear when receiving the Sacrament of Baptism, but it was the next best thing given the circumstances. The little girl was supposed to wear big brother Baz's christening gown.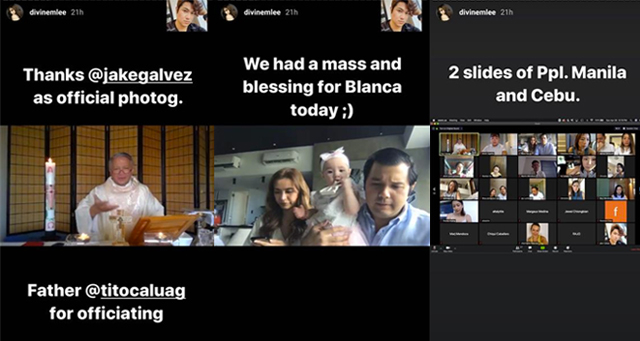 Divine quipped that Blanca's blessing via Zoom was an excellent chance for her and some of her guests to put on makeup, a rare opportunity now that everybody's just home. She also joked that having her baby girl blessed via Zoom is "tipid," since she didn't have to feed her guests.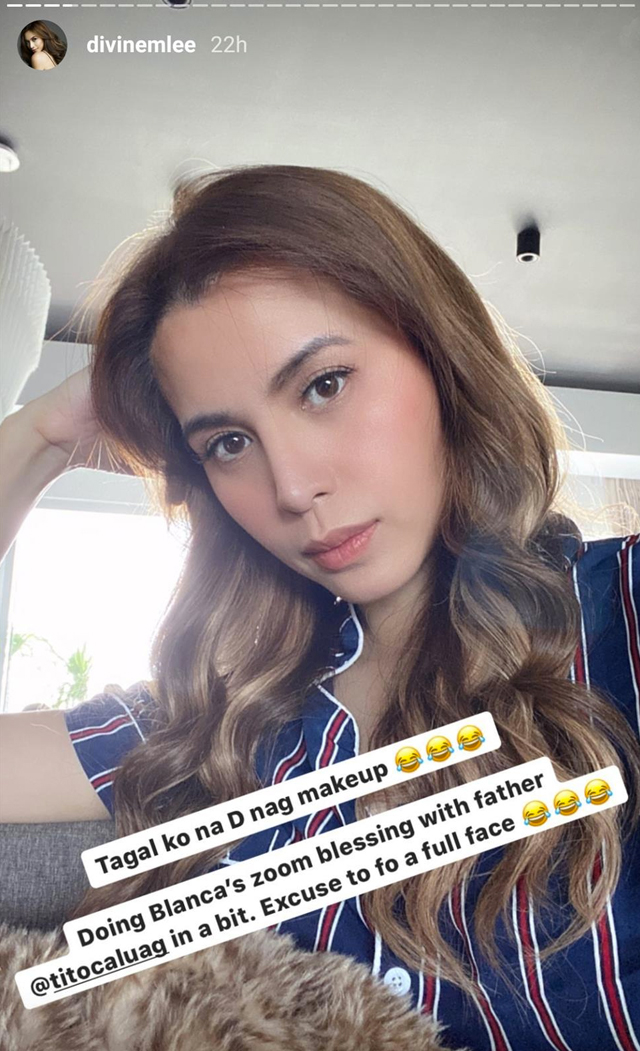 Luzon is on Week 7 of the enhanced community quarantine (ECQ). During the ECQ, all mass gatherings, including spiritual ones, are prohibited, and everyone is staying home to help contain the spread of COVID-19. Divine and husband Blake Go still intend to give Blanca a proper christening when it's allowed.
Divine and Blake had to postpone her baptism and had it rescheduled on the same date as her big brother Baz's second birthday in May. But Divine really wanted Blanca to be blessed, and she was worried about it.
ADVERTISMENT - CONTINUE READING BELOW ↓
Divine gave birth to Blanca via C-section last October 2019 and asked Father Tito Caluag to make a personal prayer for Blanca. "He suggested we can bless her via Zoom muna while we have no dates of baptism yet," Divine shared, adding that the priest also suggested it to calm her worries.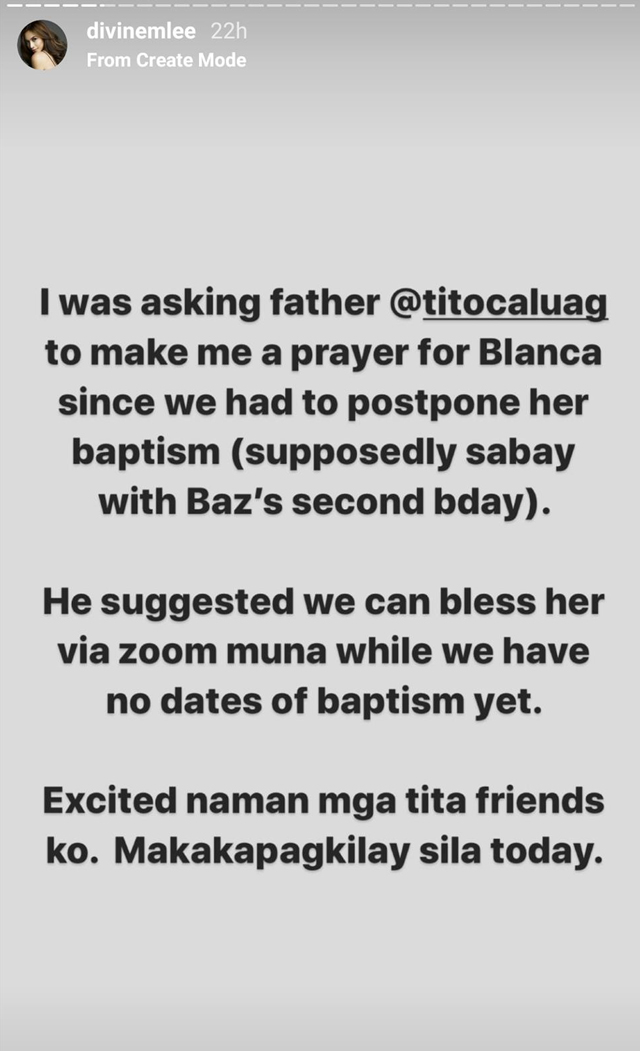 "As a mom, having her blessed is one less worry for me," Divine said. "We need all the prayers for our little ones not just to protect them from harm but also, after all this, to give them a better world—a kinder one, a caring one," she wrote.
Divine also reminded everyone that "life is so fleeting and so unpredictable," and that she only wishes for her kids to "grow up healthy, happy and good."
If there's a will, there's always a way. Thanks to technology, people can still connect and celebrate online.
Happy baptism-blessing, Blanca!
***