Born and raised in an affluent showbiz family, you would think Donny Pangilinan had it all easy. But despite his background, he revealed that he knows the value of hard work even at a young age! Probably a little-known fact to most? He used to be one of those financially-savvy kids who made ~extra cash~ from selling cellphone load and ice candy to his siblings!
"I was always business-minded. I love the idea that you could start something from scratch and then build your way up," he tells his sister Hannah Pangilinan as a guest on her Pausecast podcast. "In the house, I always came up with random opportunities to earn like selling load, ice candies, and stuff. I like the fact that you can earn your way to buying maybe what, a bag of chips or [something]." Hannah even chimed in and said Donny also charged them for doing chores. LOL!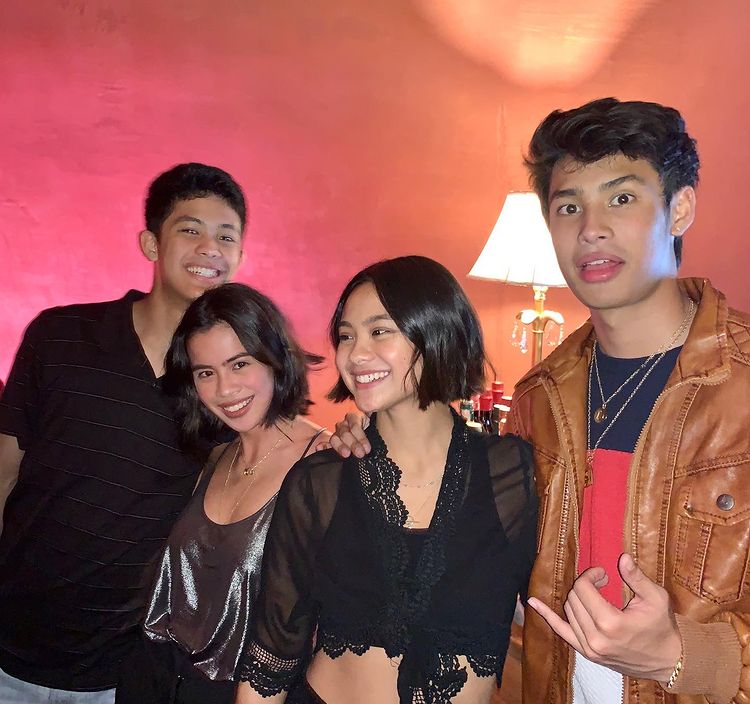 ADVERTISMENT - CONTINUE READING BELOW ↓
Donny has always had big dreams—an outlook inspired by his relatives in the entertainment industry. Recalling how he decided to pursue a showbiz career, he shares, "I feel like because we grew up seeing it as a possibility, I always thought that it was interesting. I always wanted to be a reason why people smile or laugh or see things differently. I've always wanted to touch people in a personal way. So growing up, seeing Tito Gary [Valenciano], dad... I've always wanted to have that kind of influence."
Revered as one of the most bankable actors of his generation, you can say Donny's success is a product of ~manifestation~. The actor believed in his vision and worked hard for it to come to fruition. "I started building the vision that I wanted. I told you from the beginning, 'I see myself doing this na. One day, this is gonna happen, One day, I'm gonna have my own show.' Cause you manifest it to yourself. But then again that's what you hope.
"It wasn't easy. There were times when I'll have workshops at 8 a.m. We live so far. That time, wala pa skyway so two hours just to get to ABS-CBN. We leave at 5:30 or 5 a.m. I remember we used to wake up so early just to get to workshops."
Donny's schedule is currently jampacked, what with the success of his love team with Belle Mariano. He has zero complaints, though. "I take my craft seriously. It's something that I cherish and am grateful for. Just to be able to still work and do what [I] love, it's a blessing for sure."
This story originally appeared on Candymag.com.
* Minor edits have been made by the Cosmo.ph editors.
MORE FROM COSMO:
Donny Pangilinan Shares A *Sneak Peek* Of His Future Home
Donny Pangilinan On Belle Mariano's Birthday: 'I'm so lucky that I get to be here by your side'
OMG, Netizens Spotted Donny Pangilinan Calling Belle Mariano 'Babe' And We're So ~Kilig~