Unpredictable is one word that can describe the Korean music and visual content collective known as DPR. A group of creatives at heart, DPR takes pride in being able to do their own music, visual content, and business on their own terms. Because of this, fans just don't know what to expect next from the collective but one thing's for sure: DPR does not disappoint! Not only do they collaborate on almost everything, DPR members are also the best of friends, like family. Let's get to know the tight-knit collective a little better.
Here are nine facts about DPR:
1. DPR is an independent music and visual content collective.
DPR stands for Dream Perfect Regime, a multi-genre music and video group. They do *everything,* from writing and producing their music to directing and editing all their visual content. They are a fully independent entertainment label, described to be a "group of friends" with a common passion for music.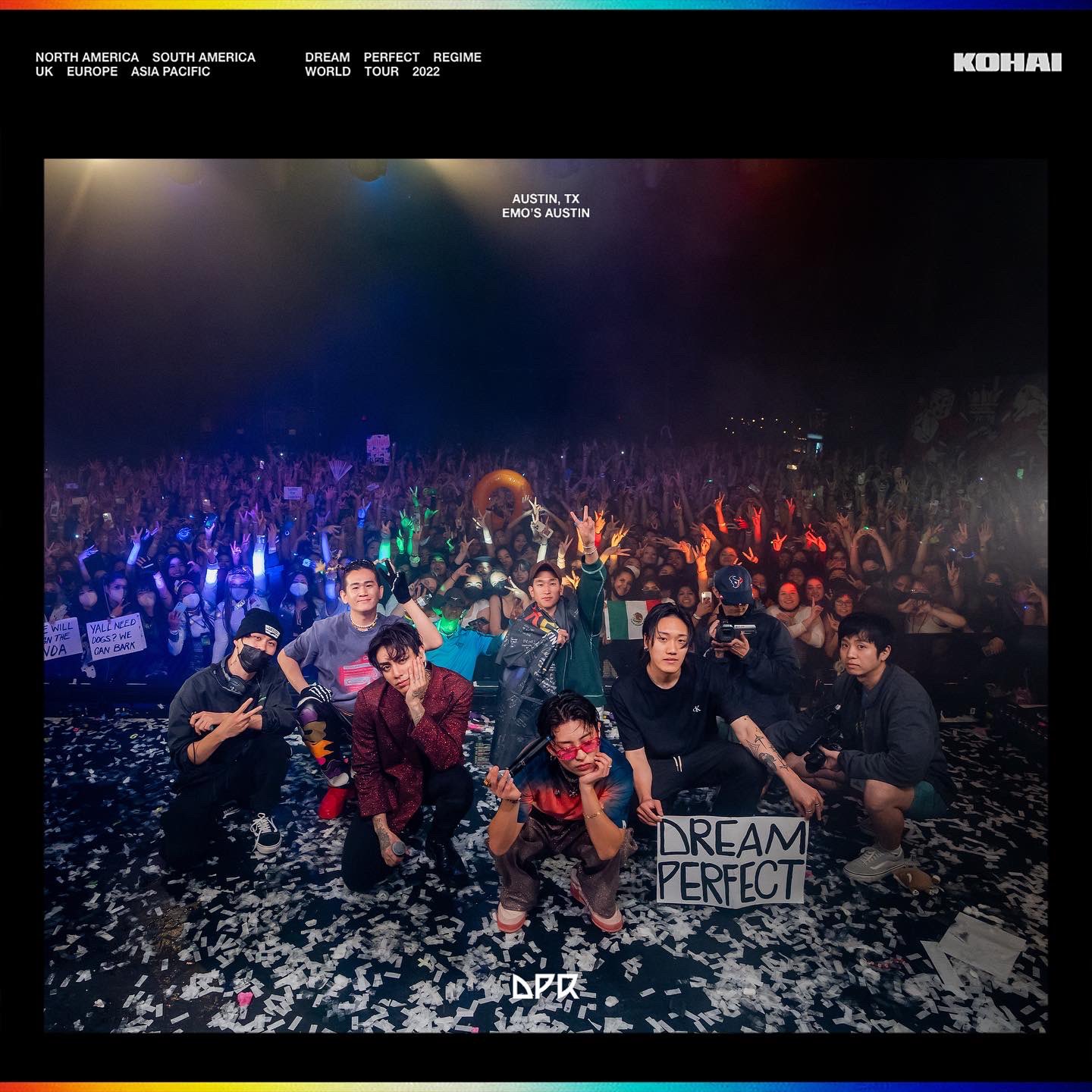 ADVERTISMENT - CONTINUE READING BELOW ↓
On how the group came together, DPR Live shared in an interview with The Korean Herald: "I met DPR REM through DPR Ian. We all loved music very much and felt that we shared a desire to make something out of it. And it was REM, this guy with a clear, concrete mind for business, who blew life into Ian and my ideas for creation."
2. DPR has five known members.
Hong Da Bin, better known as DPR Live, was born on January 1, 1993. He's a singer-songwriter, rapper, and the ~face~ of the collective.
DPR Ian's real name is Christian Yu, a Korean-Australian singer, rapper, and visual director. He was previously a K-pop idol, known by his stage name Rome (based on his Korean name Yu Ba Rom), serving as the leader of the boy group C-Clown until their disbandment in 2015. 
DPR Cream or Kim Kyung Mo is a singer-songwriter, rapper, and music producer. He is responsible for the sick beats you hear in most DPR-produced tracks. He was a member of a two-member group called Layback Sound before officially joining DPR.
ADVERTISMENT - CONTINUE READING BELOW ↓
DPR REM is DPR's creative director and executive producer. His real name is Scott Kim and he was born in New York. He is BFFs with f(x)'s Amber Liu and you might recognize him for his appearance in Amber's "What the Pineapple" YouTube videos.
Now to the most mysterious of them all: DPR Cline. Before making his debut in DPR Live's 2022 single "Set It Off," DPR Cline or Jimmy Cline was involved in marketing for DPR. He also appeared in several music videos, like "Please" and "Playlist" by DPR Live.
3. They started as a visual content team for other artists.
Being an independent label in the Korean music industry isn't easy. To fund their projects, DPR, through DPR Ian and REM, started as a visual content team for other Korean artists. DPR Ian has directed the music videos for "BODY" by WINNER's Mino, "HOLUP!" by iKON's Bobby, and "WAKE ME UP" by BIGBANG's Taeyang, to name a few.
TAEYANG - 'WAKE ME UP' M/V
DPR Live expressed his gratitude to the members in a Billboard interview, saying, "DPR REM and DPR Ian busted their asses shooting materials for other artists in order to help fund any and all of our projects during that time. Now, we get to run our own show and do exactly what we want to do. No one tells us what to do, make, or how to do it. If we like it as a team, then we do it. That kind of freedom is truly incredible."
4. DPR has a unique and creative approach to their content.
As a collective, DPR does every step of the creative process *together*. On what it's like working as a team, DPR REM revealed, "Any member that's putting out music within us, we always are together in the studio. So when a demo's pretty much done, they play it for everybody. We kind of gauge 'Oh, this could be a cool single, or this should be more of like a backing track on an album project.' We stick to that, like, family culture, and we just kind of have everything go with the flow of it. We're listening to everybody's opinions."
ADVERTISMENT - CONTINUE READING BELOW ↓
5. Three of the members have released their solo albums.
DPR Live was the first artist to debut under the collective. In 2017, he dropped his debut mini album Coming To You Live, with two title tracks, "Laputa" and "Right Here Right Now."
DPR LIVE - Laputa (ft. CRUSH) OFFICIAL M/V
Since then, he has released two more mini-albums and one full album. In 2021, he released the mini album lite Cool, including the track "Hula Hoops" featuring Beenzino and MAMAMOO's Hwasa.
DPR LIVE - Hula Hoops (ft. BEENZINO, HWASA) OFFICIAL M/V
After years of directing DPR Live's music videos, DPR Ian finally debuted with the mini album Moodswings in This Order (MITO).
DPR IAN - Welcome To The Show (Official MITO Premiere)
In 2019, DPR Cream released his debut single album The Voyager 737. It has two tracks: "Color Drive" and "Problem."
DPR CREAM - Color Drive (Official M/V)
6. They released a collaborative mini album in 2020.
DPR Live, DPR Ian, and DPR Cream all contributed tracks to the mini album DPR Archives, a collaborative album released in June 2021. A couple of tracks, "eyes of ian," "eyes of rem," "eyes of live," and "eyes of cream," describe each member's POV as individuals and as members of the team. "Eyes Of DPR" was also released along with a visual film.
'EYES OF DPR' | a visual film

 
7. They've collaborated with a lot of famous artists.
Aside from collaborating with one another, DPR has also collaborated with a lot of famous Korean artists. In the album Coming To You Live, DPR Live worked with Loco, Crush, Dean, and Jay Park. In 2018, he released "Action!", featuring Gray.
DPR LIVE - Action! (feat. GRAY) Official Audio
DPR Ian's song "No Blueberries" featured DPR Live and 2NE1's CL.
DPR IAN - No Blueberries (ft. DPR LIVE, CL) OFFICIAL M/V
8. The members are all on Instagram!
Don't forget to follow DPR's official Instagram account as well as the personal accounts of the members!
ADVERTISMENT - CONTINUE READING BELOW ↓
9. DPR is booked and busy with The Regime world tour.
The group is in the middle of their The Regime world tour and they're coming to Manila soon! DPR will be meeting their Filipino fans for the first time on November 30, Wednesday, at the Filinvest Tent in Alabang. Tickets are still available so grab yours now via tickelo.com!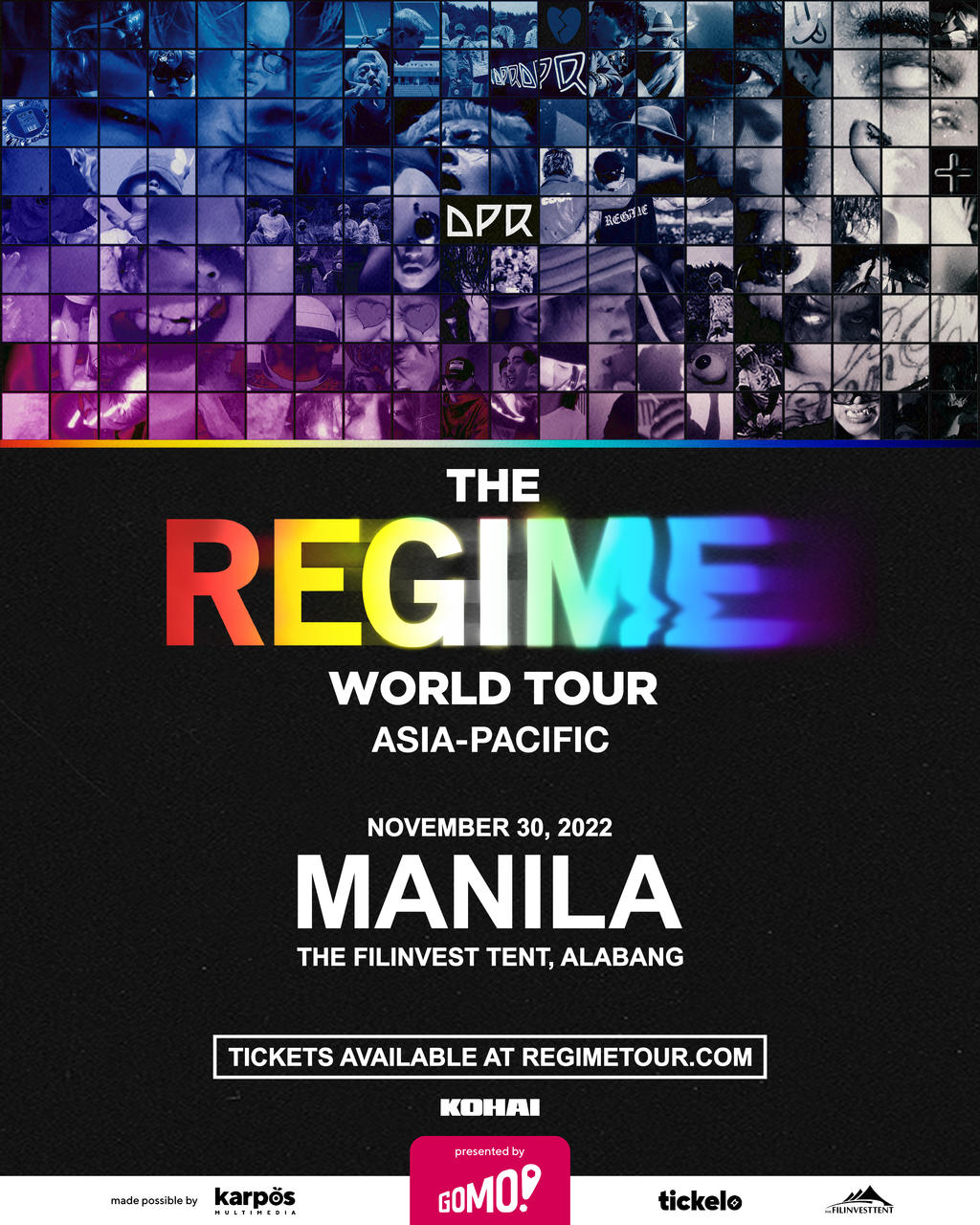 ADVERTISMENT - CONTINUE READING BELOW ↓
MORE GUIDES ON K-POP GROUPS:
Everything You Need To Know About ENHYPEN
Everything You Need To Know About The Members Of The K-Pop Boy Group, BTS
Everything You Need To Know About The Members Of The K-Pop Boy Group, SEVENTEEN