Imagine if, at the end of the first episode of Gossip Girl, you find out Serena van der Woodsen was brutally murdered. The suspects: Dan Humphrey, the new, poor outcast who fell in love with the prep school princess; Chuck Bass, the maniacal sadist; and Blair Waldorf, the scheming, jealous best friend. Now, multiply that by 100, add some Spanish, and you have Élite.
Never heard of it, what's it about?
Debuting on Netflix on October 6, the teen-centric show has gathered quite the international audience and was awarded a second season just two weeks into its debut. Three students, Dan Humph—I mean Samuel (Itzan Escamilla), Christian (Miguel Herrán), and Nadia (Mina El Hammani) are awarded free admission to the most exclusive prep school in Spain after their school on the wrong side of the tracks was demolished in an earthquake (thanks to the faulty construction meant to cut corners by one of the wealthiest parents in town).
The three are immediately shunned as outcasts by the other students until Samuel catches the eye of Marina (María Pedraza), a rich girl with her own secrets and a score to settle with her father. While the new and old students are outwardly cruel towards one another, they can't help but get entangled in each other's lives, far beyond the confines of Las Encinas.
Continue reading below ↓
Recommended Videos
And if you hated yourself for falling in love with Chuck Bass (raises hand), let me introduce you to Guzmán (Miguel Bernardeau), the sexiest sociopath in Spain that you're one hundred percent going to end up shipping with a girl who's way too good for him.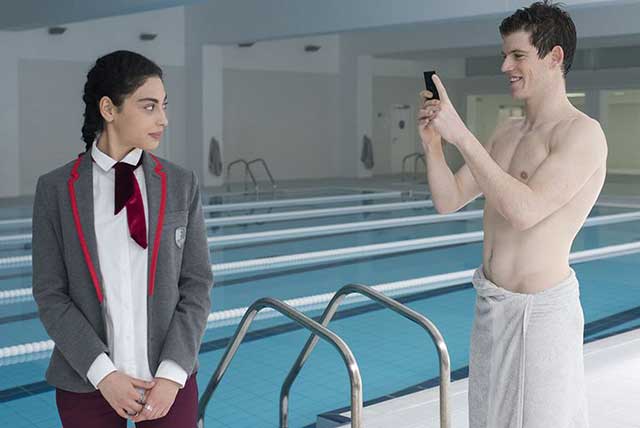 OK, I like sexy sociopaths. Go on.
This is not your typical teen rags vs. riches series you've seen a million times. Aside from the murder mystery—and no, I won't divulge who was murdered or by whom—Élite features poignant storylines with a diverse range of characters. Nadia faces her own struggles as the only Palestinian Muslim student at Las Encinas, while her brother Omar is left behind, selling drugs and struggling with coming out when he becomes involved with a white prep student named Ander. (Omar x Ander FOREVER)
If that doesn't push enough boundaries for you, trust me. This show has everything. A problematic polyamorous relationship that you can't help but root for, blackmail and extortion of teachers, a character who shifts the narrative on what it means to be a person living with HIV, and a lot of feminist sex. Yea, if Élite teaches cishet boys one thing, it's that there's nothing sexier than going down on your partner.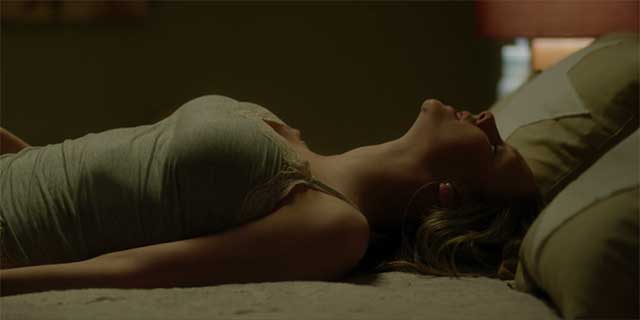 Note: that is far from the only oral sex scene in this show.
Yup, sounds like my thing. But I don't speak Spanish and hate subtitles!
Don't worry, if you're not interested in reading subtitles (though IMO, that is the best way to view), Élite is dubbed in German, English, French, and Spanish. Plus, it's only eight episodes, so it's the perfect binge when you've finished  Chilling Adventures of Sabrina and are in between episodes of  Riverdale. But no matter what language you view it in, I dare you to not fall in love with this cast:
***
This article originally appeared on Cosmopolitan.com. Minor edits have been made by the Cosmo.ph editors.