Look, as much as we all love Game of Thrones, there's no denying that last week's episode was kinda messy. Mostly thanks to the fact that the show legitimately left what appeared to be a Starbucks cup in the middle of a shot—right in front of Emilia Clarke. And she has thoughts.
The moment in question goes down when everyone in Winterfell is enjoying a celebratory dinner after defeating the White Walkers, and we get a shot of Daenerys Targaryen side-eying her boyfriend/nephew Jon Snow. It would be a pretty powerful scene, if it weren't for the fact that Daenerys is sitting in front of a casual cup of coffee.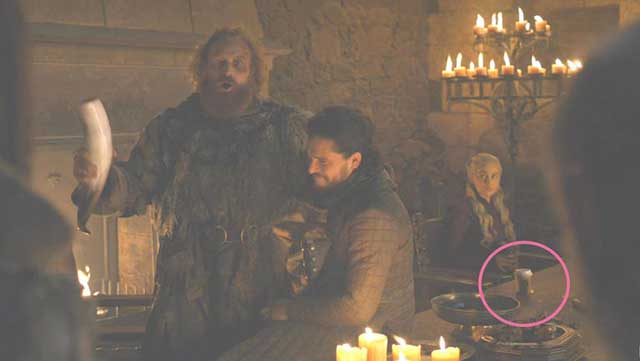 Sooooo, what does Emilia think of this whole thing? She has a pretty good sense of humor about the moment and just hit up Instagram to post a set photo of herself holding a similar cup—explaining that it's not from Starbucks.
Continue reading below ↓
Recommended Videos
"Did I just stumble upon the truth here?!" she wrote. "The cupbearer does not drinketh the Starbucks tea...oh, and this ain't a spoiler, just a lost wanderer coming home for a mid-filming cuppa....[fire emoji]"
FYI, Game of Thrones has edited the cup out of the show, meaning it's no longer there for you to laugh at if you hit up HBO Go. Although, the show did respond to the coffee fail on Twitter, writing, "The latte that appeared in the episode was a mistake. #Daenerys had ordered an herbal tea."
GoT's got jokes!
***
This article originally appeared on Cosmopolitan.com. Minor edits have been made by the Cosmo.ph editors.