Get ready for a very Joyeux Noël, as Season 2 of Emily In Paris is coming to Netflix just in time for Christmas. Hooray!
The second series of our favorite lockdown show is dropping on December 22 so, while we wait to find out what's become of Emily and the gang in the past year, let's remind ourselves of what went down the first time around.
From Emily's romantic interests to her career wins and losses, here's a full recap of everything that happened in Emily In Paris Season 1...
Emily, erm, moved to Paris.
We were first introduced to Emily in season one as she was transferred from Chicago to Paris to work for French marketing firm Savoir. However, things got off to a rough start work-wise with Emily struggling to click with her French colleagues, who nicknamed her "La Plouc" (The Hick)—all of which wasn't helped by the fact that she couldn't actually speak French.
ADVERTISMENT - CONTINUE READING BELOW ↓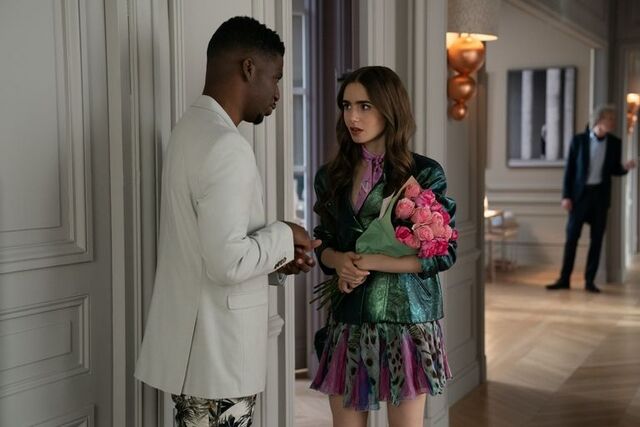 Emily and Gabriel had an on-off love affair.
Much of season one centered around the will-they-won't-they romance between Emily and her downstairs neighbor/local hot chef Gabriel.
After breaking things off with her US-based boyfriend Doug, Emily and Gabriel share a very obvious connection following a few awkward apartment run-ins—and they eventually kiss. However, Emily later finds out that Gabriel has a girlfriend, Camille, and the two decide to pretend that the kiss never happened.
ADVERTISMENT - CONTINUE READING BELOW ↓
Recommended Videos
Later in the series, Emily and Gabriel wind up kissing again on a night out with an actress Emily is chaperoning—though the pair once more decide not to see each other again.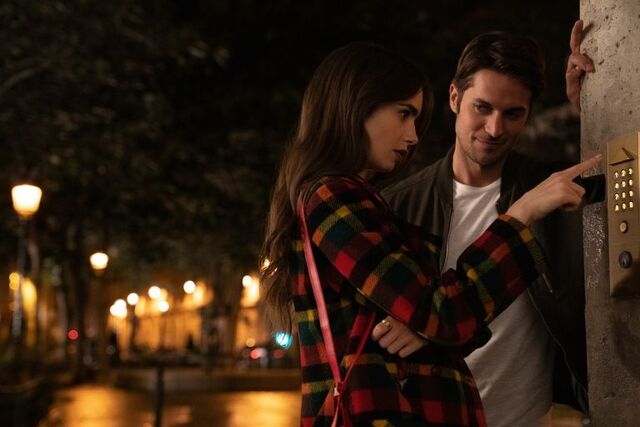 Gabriel later reveals he's moving to Normandy and Emily decides that she can't let him leave without telling him how she feels. In the final episode, she races to find him at the restaurant and they eventually have sex. However, in the morning Emily finds out Gabriel is actually staying in Paris—and the show ends on a cliffhanger when Camille texts Emily saying she wants to talk.
ADVERTISMENT - CONTINUE READING BELOW ↓
Emily befriended Mindy and (kind of) Camille.
Eating lunch alone thanks to her unfriendly new colleagues, Emily meets Mindy, a nanny originally from Shanghai, in episode one. The pair quickly become close friends (with Mindy initially being Emily's only friend in Paris), and we later find out Mindy is actually running away from her life as a failed contestant on a huge Chinese talent show.
Later on in the series, Emily meets Camille at a flower shop, discovering that she's a gallery owner and a useful work connection. However, she goes on to find out that Camille is actually Gabriel's girlfriend—and the two become what Mindy calls "faux amis" (false friends).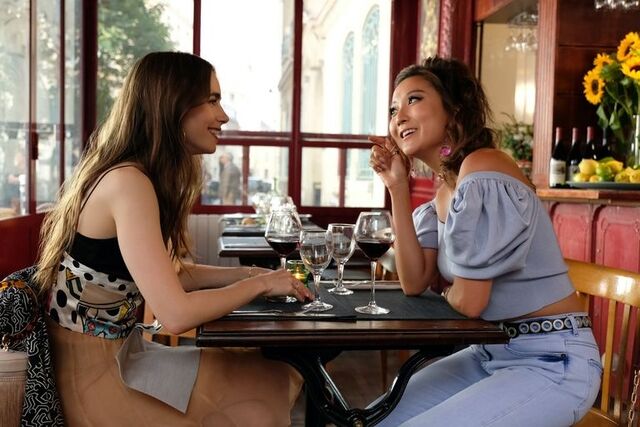 ADVERTISMENT - CONTINUE READING BELOW ↓
There were also *various* other love interests.
Aside from Gabriel, season one saw Emily enjoying a number of short-lived flings. First, she meets Thomas, a pretentious French philosophy professor. The two go on a double date with Gabriel and Camille, but Thomas and Gabriel don't get along and Emily later dumps him for being a snob.
Next up is Timothée: Camille's younger brother whom Emily meets during a trip to Camille's family's vineyard (which Gabriel obviously tags along on). The pair stay up drinking champagne and eventually have sex, with Emily finding out the next day that Timothée is actually 17.
Working with French designer Pierre Cadault, Emily hits it off with his nephew and head of business affairs, Mathieu Cadault. He takes Emily on a glamorous date on a boat cruise along the Seine, but their romance is interrupted when Pierre threatens to cancel his fashion show.
ADVERTISMENT - CONTINUE READING BELOW ↓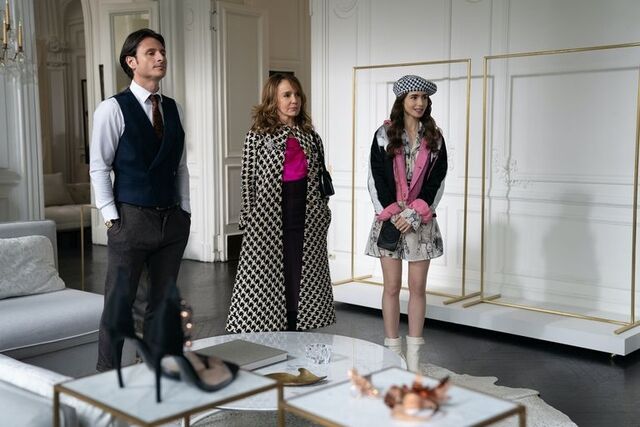 @emilyinparis became an accidental influencer.
Emily's harsh boss Sylvie posed a fair amount of problems for Emily in Season 1, with the pair eventually seeing eye to eye. Sylvie's first challenge for Emily: to work on the account for Vaga-Jeune, a product for menopausal women.
After discovering that the French word for vagina is masculine, Emily publishes an Instagram post saying "the vagina is not male" in French. The post goes on to be shared by the President's wife Brigitte Macron, gaining Emily a tonne of followers and kick-starting @emilyinparis as a full-blown influencer.
ADVERTISMENT - CONTINUE READING BELOW ↓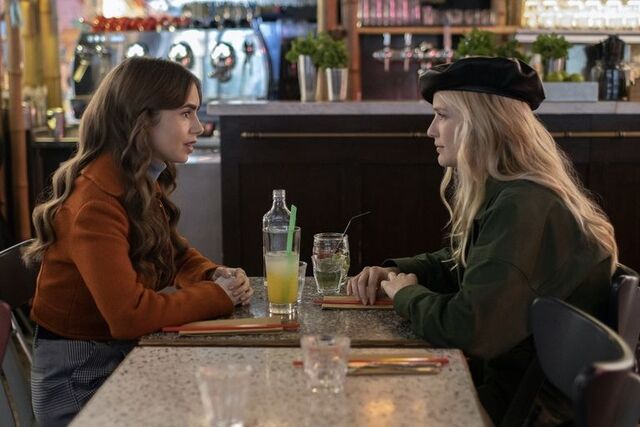 Emily caused a PR disaster, and eventually a win.
Following her win with the Vaga-Jeune campaign, Emily's online poll over the De l'Heure perfume goes viral, putting her firmly in De l'Heure owner Antoine's good books.
However, her career-high doesn't last. Emily chooses to model one of Pierre Cadault's dresses on stage at a charity event but it all goes wrong when disruptive designers Grey Space shoot her with paint as part of a publicity stunt—with the pictures ending up all over the press.
ADVERTISMENT - CONTINUE READING BELOW ↓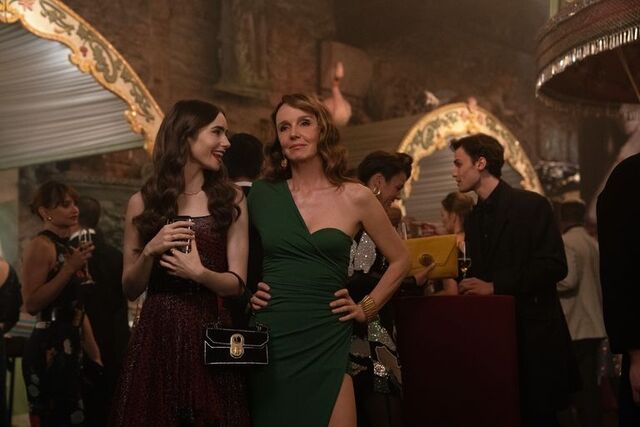 ***
This article originally appeared on Cosmopolitan.com/uk. Minor edits have been made by the Cosmo.ph editors.
EXPLORE COSMO