You probably spent at least some part of Emily In Paris thinking that Emily, Camille, and Gabriel were headed toward a threesome. Well, you weren't wrong. Although it never comes to fruition, apparently the show's creators always planned the hints about the trio getting together, and suggestions of a threesome were completely intentional since they wanted viewers to feel like "we're in Paris and anything can happen."
COSMO LOVES EMILY IN PARIS!
The series follows upbeat Midwestern girl Emily Cooper, played by Lily Collins, who leaves the US for a job in a large marketing firm in Paris and has to handle being the new girl, while also dealing with complicated romantic relationships and making new friends.
One of the people Emily meets is her very good-looking upstairs neighbor, Gabriel (Lucas Bravo), who she then finds out is already in a relationship with his also very good-looking girlfriend Camille (Camille Razat), who Emily has recently become friends with.
There are numerous moments throughout the series where sparks are flying between the three of them, leading many fans to think that the trio were heading towards a threesome. And that, as it turns out, is exactly what show creators wanted you to think, according to Lucas Bravo, who spoke about the relationship in an interview with Vulture earlier this week.
Continue reading below ↓
Recommended Videos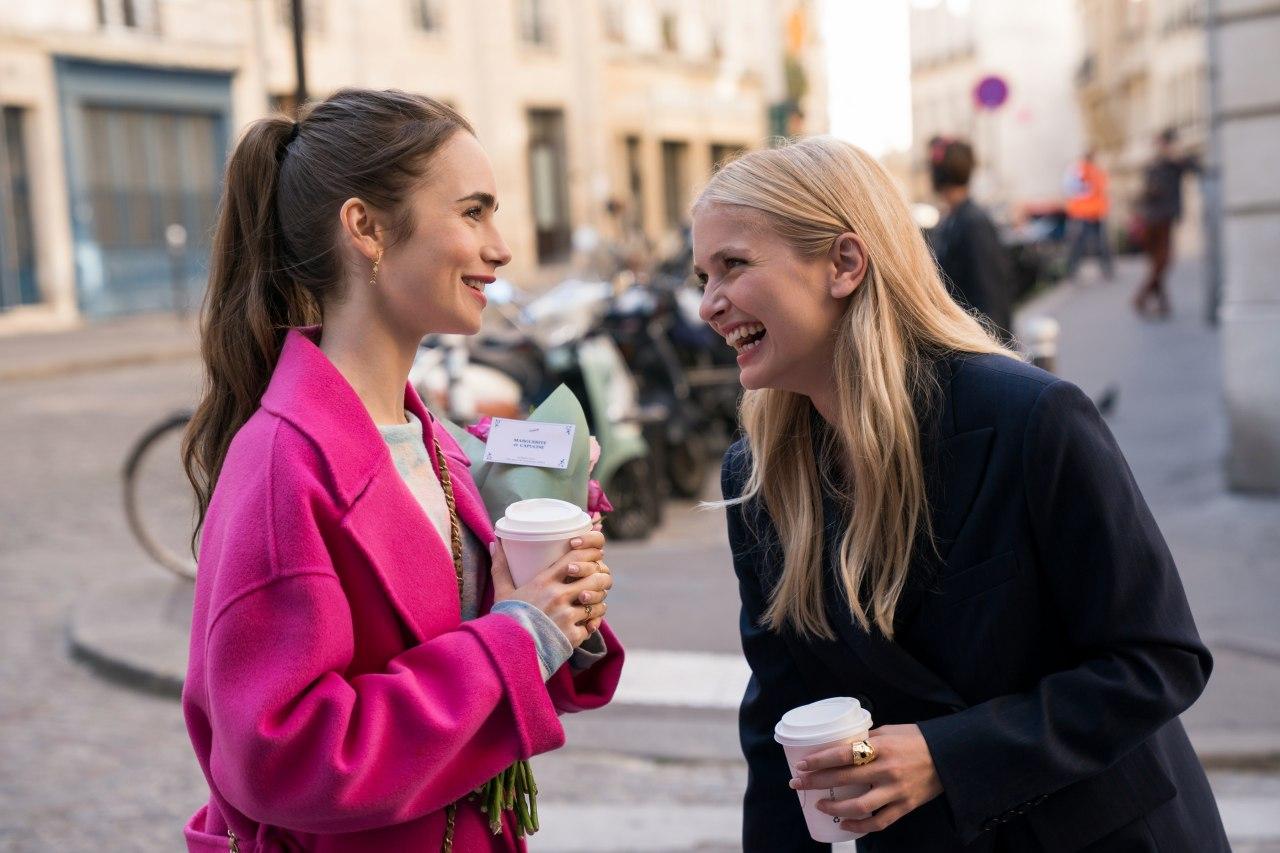 When asked if the storyline was intentional, Lucas said, "Yes it was! I'm glad you caught that, because it was intended and we definitely played it that way," he explained. "When I'm at the terrace at the café and I'm liking the picture because they're both in bed, or when Emily and Camille kiss on the mouth and they're like 'I'm sorry' and 'I'm not!'—there are little hints that we're in Paris and anything can happen."
COSMO LOVES EMILY IN PARIS!
Emily in Paris is available on Netflix now.
***
This article originally appeared on Cosmopolitan.com/uk. Minor edits have been made by the Cosmo.ph editors.