Emily Ratajkowski has called out sexist posts on TikTok and Instagram after model Sumner Stroh accused Adam Levine of cheating on his wife Behati Prinsloo, which he has since denied.
Model and author Ratajkowski, who has written a book investigating what it means to be a woman and a commodity, commented after online users defended Levine for his behavior while blaming Stroh.
ICYMI, earlier this week Stroh shared screenshots of alleged text messages she'd exchanged with Levine, sparking widespread conversations online.
90210's Sara Foster was one of the first people to respond to the claims. She criticized Levine for his alleged behavior, but also blamed Stroh for the situation. Foster uploaded her thoughts in a video on TikTok yesterday (20 September) claiming that "women need to do better" when saying no to married men.
Comments–like those shared by Foster–seemingly compelled Ratajkowski, who has over 1.7 million TikTok followers, to respond by arguing that it is wrong to blame the "other woman."
ADVERTISMENT - CONTINUE READING BELOW ↓
"I'm going to try not to go the f**k off right now," Ratajkowski begins. "I just couldn't disagree more. I don't understand why we continue to blame women for men's mistakes, especially when you're talking about 20-something-year-old women dealing with men in positions of power who are twice their age. The power dynamic is so skewed, it's ridiculous."
She also stated that if you're the one in the relationship, then "you're the one who's obligated to be loyal."
Elsewhere in the clip, Ratajkowski branded Levine's alleged behavior "manipulative" – a topic she has been open about after her own experience of working with men in power.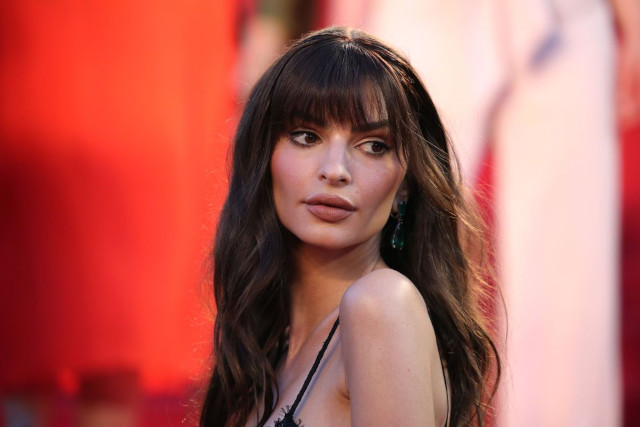 ADVERTISMENT - CONTINUE READING BELOW ↓
Recommended Videos
Ratajkowski later uploaded a "part two" response on TikTok in which she says we should not be protecting men's behavior in general.
"I think a huge problem in our culture right now is that we just say men are monsters, they're terrible, they're horrible. We don't hold them accountable and then we blame other women. We ask women to adjust their behavior instead of telling men to change their behavior.
"It's sexism, it's classic misogyny."
More recently, Ratajkowski's four-year marriage to producer Sebastian Bear-McClard ended after an unknown source suggested he had been unfaithful in their marriage.
***
This article originally appeared on Cosmopolitan.com/uk. Minor edits have been made by the Cosmo.ph editors.
EXPLORE COSMO