Sorry to break it to all the people who were hoping Emma Roberts and Evan Peters would be endgame, but Emma's moved on to greener pastures in the time since she and Evan broke up, 'mmkay? And by greener pastures, I mean she found a brand new man and fell in ~love~. But anyway, I digress: According to Us Weekly, Emma Roberts is pregnant and expecting heir first child. Yay, babies!
I know this news seems like it legit came out of nowhere, but after Emma broke up with Evan, she moved on with actor Garrett Hedlund. Emma and Garrett were first linked to each other back in March 2019, when they were spotted holding hands while out on a stroll in Los Angeles. At the time, an Us Weekly source said "Garrett and Emma have been friends, but this is new, casual, and just a couple of weeks old." As we can see, this relationship has significantly blossomed in just a year!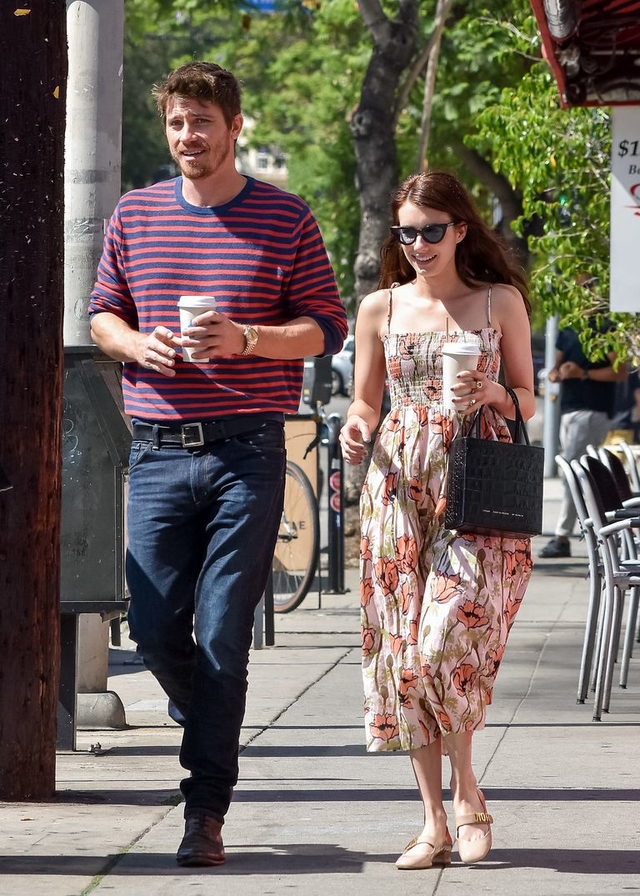 Continue reading below ↓
Recommended Videos
If you're wondering, "Wait, why the heck does this Garrett dude look/sound so familiar???" it's probably because you've seen him here and there on the big screen in the last decade, most notably in Tron, Tron: Legacy, and Friday Night Lights. He was hunky then, he's still hunky now, and I'm sure this baby will be insanely cute.
Sadly, Us' report didn't contain any details about Emma's pregnancy, so that's all there is to report. Emma and Garrett haven't commented publicly on the news yet, but Emma has been pretty active on Instagram.
Congrats to Emma and Garrett on their new adventure!
***
.