The insanely talented Emma Stone is back at it again with another wacky movie role. Literally crazy, in fact. She's playing a key part in The Favourite, an upcoming period dramedy/historic biopic based on true events in the royal family of 18th century England. The actress plays Abigail Hill, a favored royal servant who was eventually named Baroness Masham of Otes while in the service of Queen Anne's court—because everyone in a royal court is scheming for titles, jewels, castles, and the monarch's favor after all!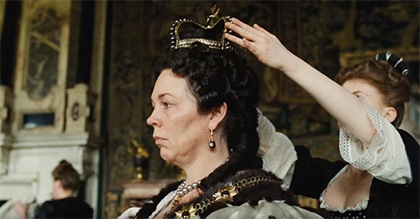 And, guess what? Joe Alwyn, a.k.a. Taylor Swift's British beau, plays her eventual husband Samuel Masham, Baron of Otes. You might say she needs to...feel her Otes. And speaking of, the trailer shows a steamy exchange between the two, with Alwyn telling Stone that, "I should have you stripped and whipped." Stone replies, "I'm waiting." *wink wink*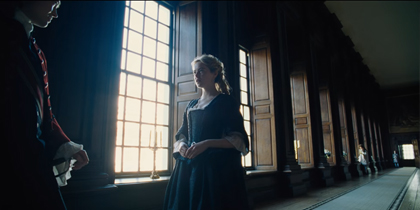 But this isn't your typical love story! It's an R-rated ~romp~ seemingly full of royally mad, power-hungry aristocrats trying to kill each other. Makes you wonder what it's like going for dinner at Prince William and Kate Middleton's place, right?
However, it's important to note, while popular at the time she ascended to the throne in 1702, Queen Anne was unofficially dubbed "Brandy Nan" during her reign. 
As The New York Times put it, she was viewed as "obese and of limited intelligence, with a predilection for the bottle." While trying to rule independently, she often needed to rely on advisers and ministers due to those "intellectual limitations," as well as "chronic ill health." In particular, she suffered from chronic gout. This explains—well, sort of—scenes in the trailer featuring badger-like makeup, nonsensical games (like LOBSTER RACES, and throwing fruit at a naked man wearing a pink powdered wig), and ribbon-clad ducks running in the palace.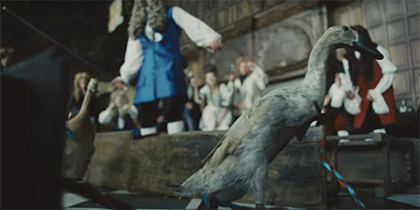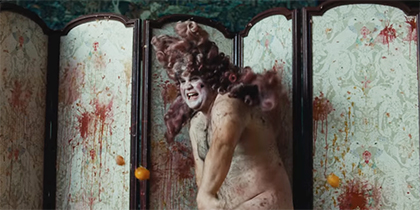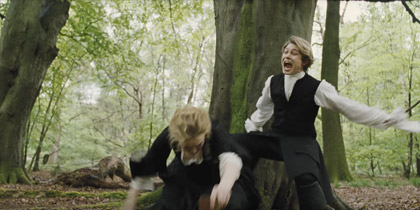 Though enticingly zany, the teaser doesn't give away all the details of the star-studded film's plot, but audiences will surely have a blue-bloody good time when it comes out in theaters on November 23, 2018.
***
This article originally appeared on Cosmopolitan.com. Minor edits have been made by the Cosmo.ph editors.