Epik High is (almost) here! The legendary Korean hip-hop group has been in the music scene for almost two decades and they certainly do not disappoint, churning out song after song that will hit you right in the feels. Known for their *deep* lyrics and powerful raps, the trio continues to inspire the new generation of rap and K-pop artists, even influencing BTS' RM and Suga to dream of pursuing music because of the Epik High song, "Fly." Before the group's Epik High is Here Manila concert on November 30, let's get to know the *epic* trio a bit better!
Here are eight facts about Epik High:
1. Epik High has three members.
Epik High's leader, Tablo, was born on July 22, 1980, which makes him 42 years old! Born Lee Seon Woong or Daniel Lee, Tablo is a Korean-Canadian who came back to South Korea and started his music career in the underground hip-hop scene. In an episode of his Mindset podcast with DIVE Studios, he talked about the meaning of his stage name, saying, "I've had many names in my life, and Tablo is the one I didn't expect would be the one to stay with me forever. The first time I was able to rap on a song, and this song was actually going to come out, for like the mass audience so I needed a rap name. I got a call and they're like, 'You need to decide your rap name tonight.' Since I liked art, the girlfriend of my friend suggested Pablo so she suggested changing the 'P' to a 'T' and that's how I got my stage name."
ADVERTISMENT - CONTINUE READING BELOW ↓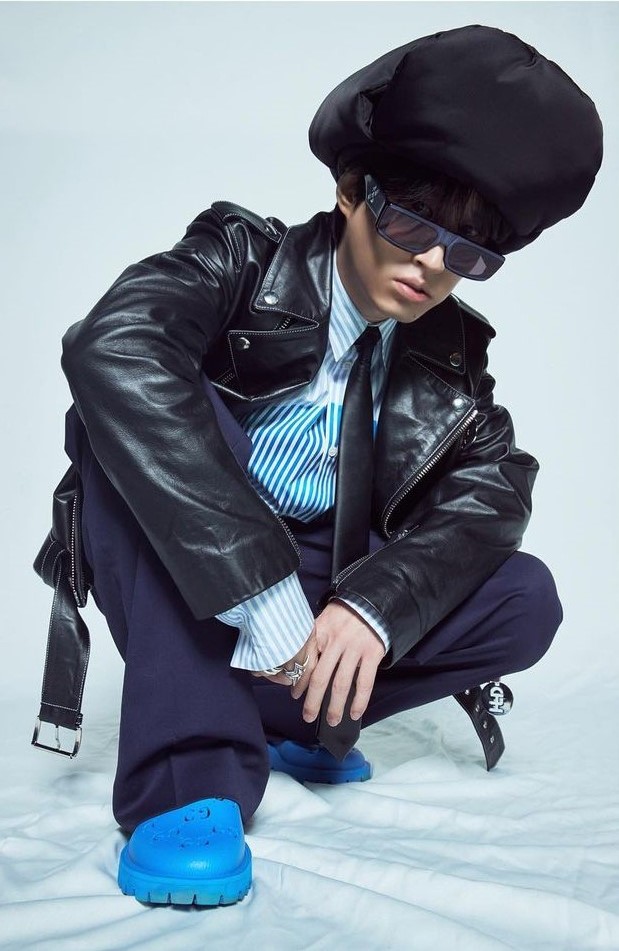 On the other hand, Mithra Jin's real name is Choi Jin and he was born on January 6, 1983, making him the maknae of the group. Mithra was also active in the hip-hop scene, originally making his debut with the group K-Ryders. He met Tablo and later on, DJ Tukutz, and the rest was history.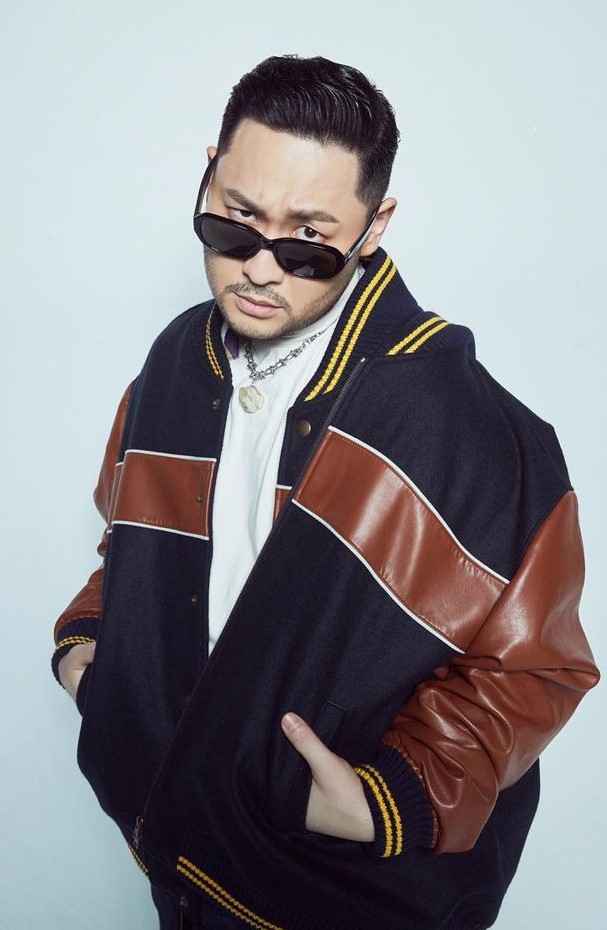 Tukutz (pronounced as two cuts) or Kim Jeong Sik is the group's DJ, dubbed as "the boy with the magic fingers." He was born on November 19, 1981. He studied Audio Production at the Dong-Ah Institute of Media and Arts.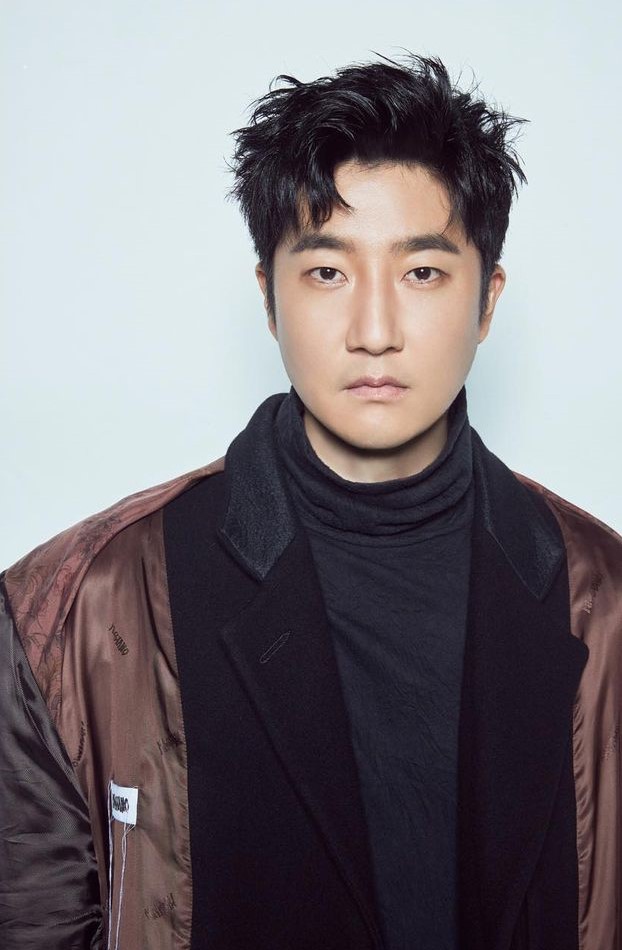 2. The group debuted in 2003 under Woolim Entertainment.
After meeting through friends from the underground Korean hip-hop scene, the trio decided to form a group and they debuted under Woolim Entertainment in 2003 with the album Map Of The Human Soul. Talking about their beginnings, Tablo shared in an interview with Dazed, "At the time we were young so we were just like, 'let's do a team together.' We'd write together but they were terrible songs at first. All of us were on different wavelengths. We took it as a challenge though. At the time, hip-hop wasn't very big in South Korea. There was a glass ceiling to how many copies a hip-hop album could sell. We were like, 'we need to break that ceiling.'" 
ADVERTISMENT - CONTINUE READING BELOW ↓
3. They rose to fame after the release of their 2005 song "Fly."
In 2005, Epik High achieved mainstream success for what was supposed to be their final album, Swan Songs. Its lead single, "Fly," topped the music charts and won the Song of the Year award during the 2005 Melon Music Awards. It was so popular, the song got included as a soundtrack for the video game FIFA 07.
In an interview with Vanity Fair, Tablo talked about "Fly" being the turning point of their career: "It was rare to see a Korean hip-hop group on [music] shows but it was nearly impossible to get number one. We were up against TVXQ. At the peak of their popularity, and everyone was telling us congratulations for trying, but we actually won. That was a huge moment because it was also the moment that Korean hip-hop became recognized on national TV. I think that was the turning point."
The group performed their hit song during their 2021 appearance in the music show Yoo Heeyeol's Sketchbook.
4. Epik High is famous for being lyrical *geniuses.*
Known for their lyrical prowess, Epik High often incorporates social commentary and personal struggles into their songs. In the 2021 track "Rosario," THEY touched on the topic of religion. Tablo talked about the meaning behind the song with MTV, saying, "It has multiple meanings, about the rosary and praying the rosary. It also comes from the Latin rosarium, which means 'a crown of roses.' All of that is within the song. We're talking about God and celebrity and dealing with your own demons."
Epik High - Rosario ft. CL, ZICO Official MV
Following the Stanford controversy in 2010, wherein Tablo was accused by fan sites of not actually graduating from the university, he started writing more songs about hate, the dangers of anonymity in social media, and depression. He wrote the lyrics for the songs, "Don't Hate Me," "Face ID," "Born Hater," and many more about the topic.
EPIK HIGH - DON'T HATE ME [Official MV]
In an interview with Vogue Korea, the group shared what they hope people will feel while listening to their songs: "One of Epik High's rules is that no matter how desperate and gloomy a song may be, in the end, it should feel a little bit of comfort. Listening to our songs can't just increase resentment and anger. When a sad person hears our sad song, we try to create a way to relieve that feeling. It can be made into the flow or message of the sound and the overall lyrics."  
5. Epik High has had numerous achievements throughout their 19-year career.
After their success with Swan Songs, their follow-up album, Remapping the Human Soul won the album daesang at the 2007 Golden Disc Awards and the 2007 Mnet Asian Music Awards. In 2016, they were the first Korean act to perform at the music festival, Coachella.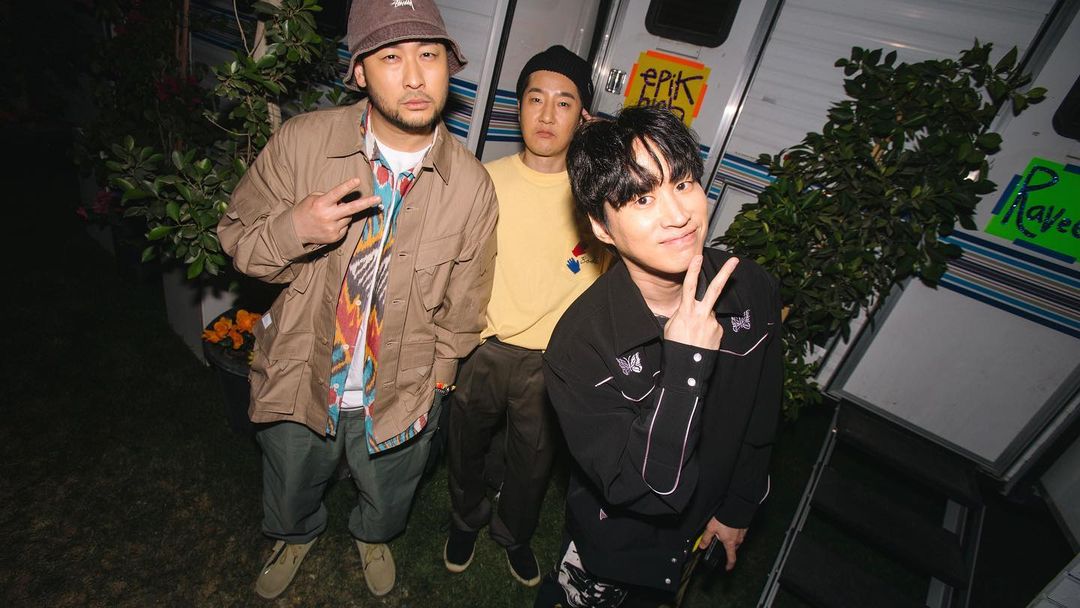 ADVERTISMENT - CONTINUE READING BELOW ↓
6. All Epik High members are married.
Not only are Tablo, Mithra, and Tukutz happily married to their spouses, they are also great dads! Return Of The Superman fans might know Tablo from his 2013-2014 appearance in the show with his then-four-year-old Haru, his daughter with Oldboy actress Kang Hye Jung. Tablo and Hye Jung met after Hye Jung attended an Epik High concert with actors, including Tablo's close friend, Penthouse actor Bong Tae Gyu. Tae Gyu introduced the two to each other and they got married in 2009. It turns out, Tablo and Hye Jung first met years before that at a phone store, and let's just say Tablo did not make that good of an impression on the actress.
Tablo recalled their meeting in a podcast, saying, "Tukutz and I went to buy a phone and I was filling out papers to get it. Sitting next to me was some girl who just bought a phone and she was putting on a screen protector on the phone so carefully. I said to her 'I don't think you need to put that on.' Tukutz said, 'If it gets scratched, just go buy a new one.' The girl stopped and walked out. That girl is my wife now." All turned out for the best as the two recently celebrated their 13th wedding anniversary.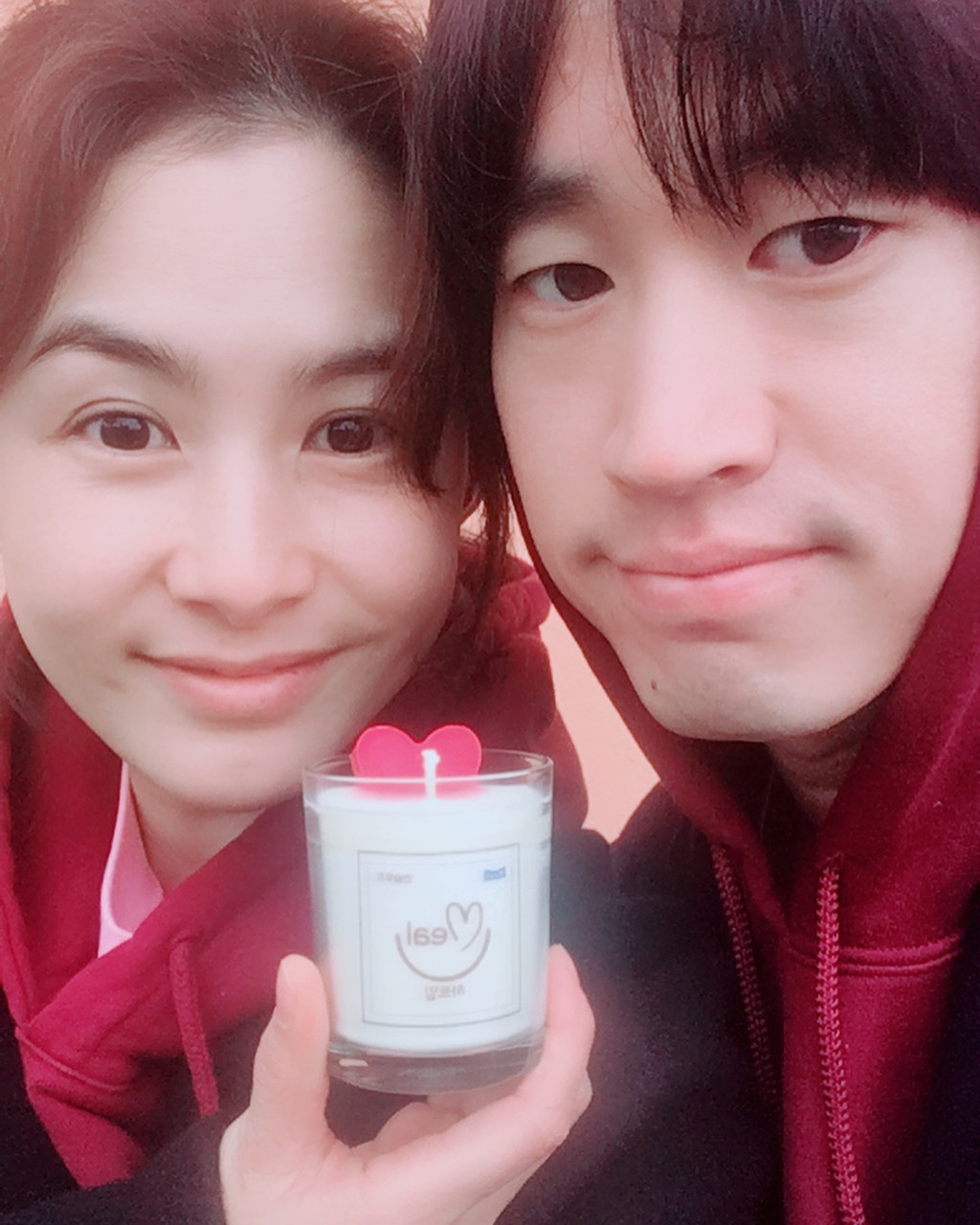 Like Tablo, Mithra married an actress, Kwon Da Hyun. The two met through an acquaintance, went public with their relationship after dating for over a year, and got married in 2015. They have a one-year baby boy named Eden.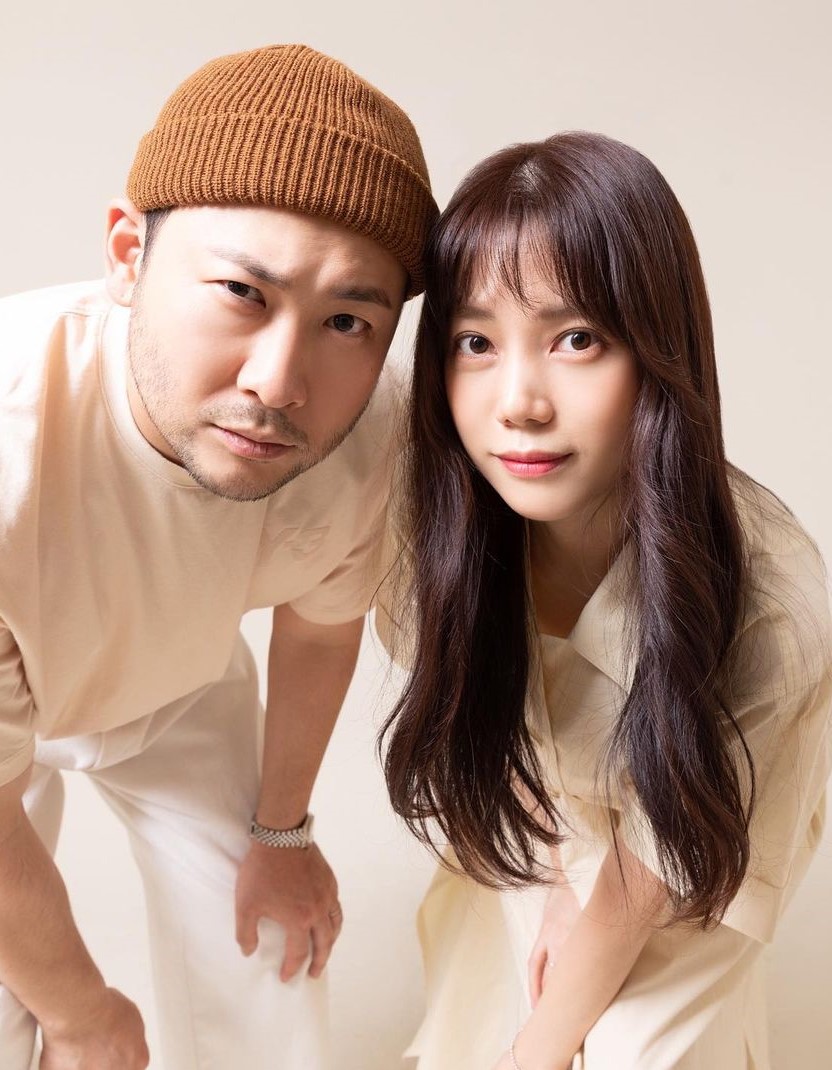 Tukutz, on the other hand, *chased* after his non-celebrity wife for 10 years before tying the knot in 2009. He revealed in an episode of Taxi: "I fell in love at first sight. I chased after her for years after that, but I was completely nothing at the time, so I gave up. Then I asked her out again in 2008, and the rest is history." They have two kids, a son named Yoon Woo, born in 2012, and a daughter, Taeyeon, born in 2016.
ADVERTISMENT - CONTINUE READING BELOW ↓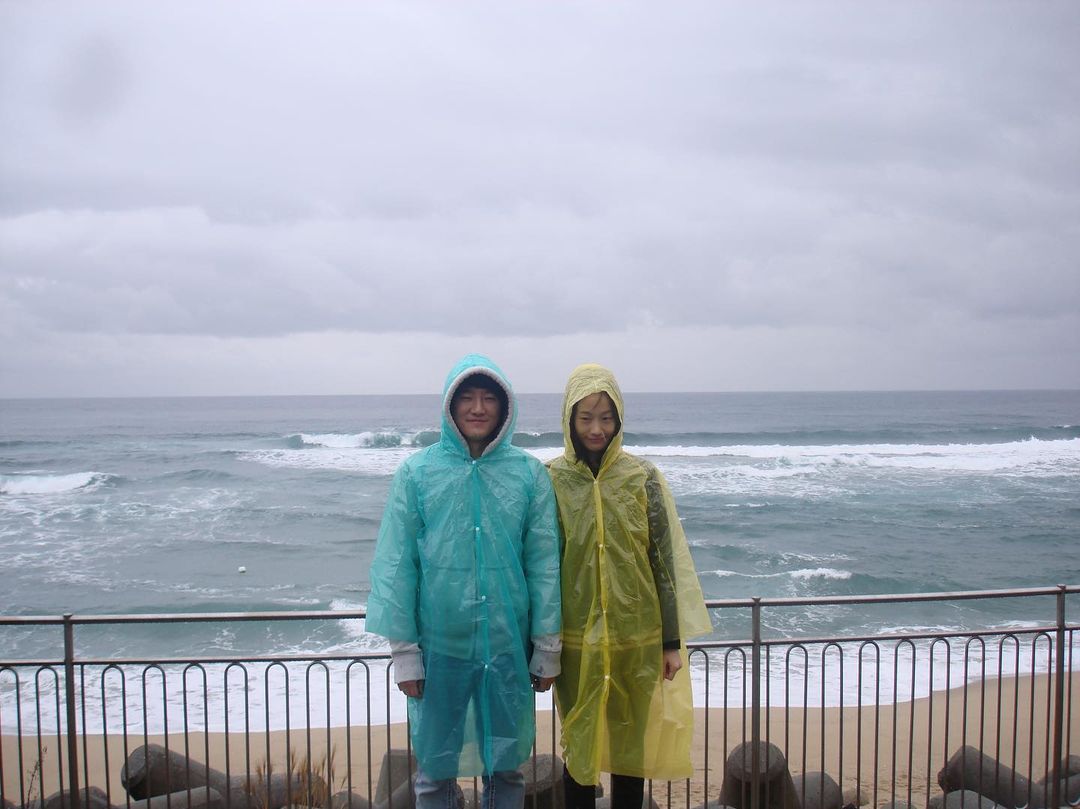 7. They are all on Instagram.
While there is no official Instagram account for the group, High Skools (their fandom) can follow all Epik High members on the app! Aside from posting *epic* photos taken during the concert tours, the trio often show off their bromance and comedic side on Instagram.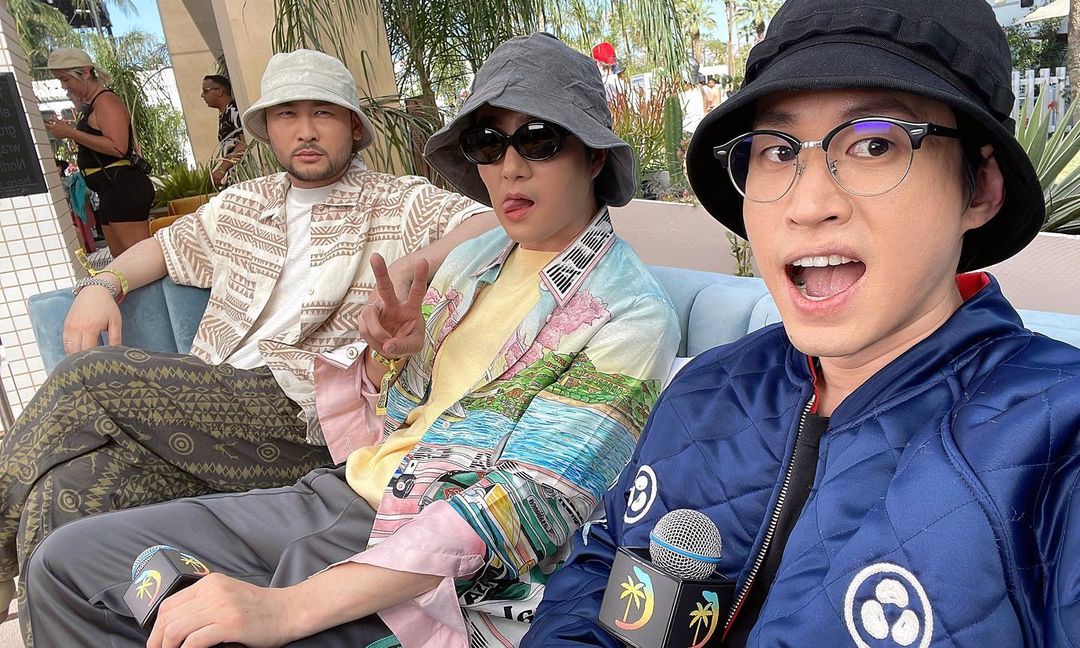 Tablo, @blobyblo, once posted a photo of him and Mithra and captioned it, "#couplegoals."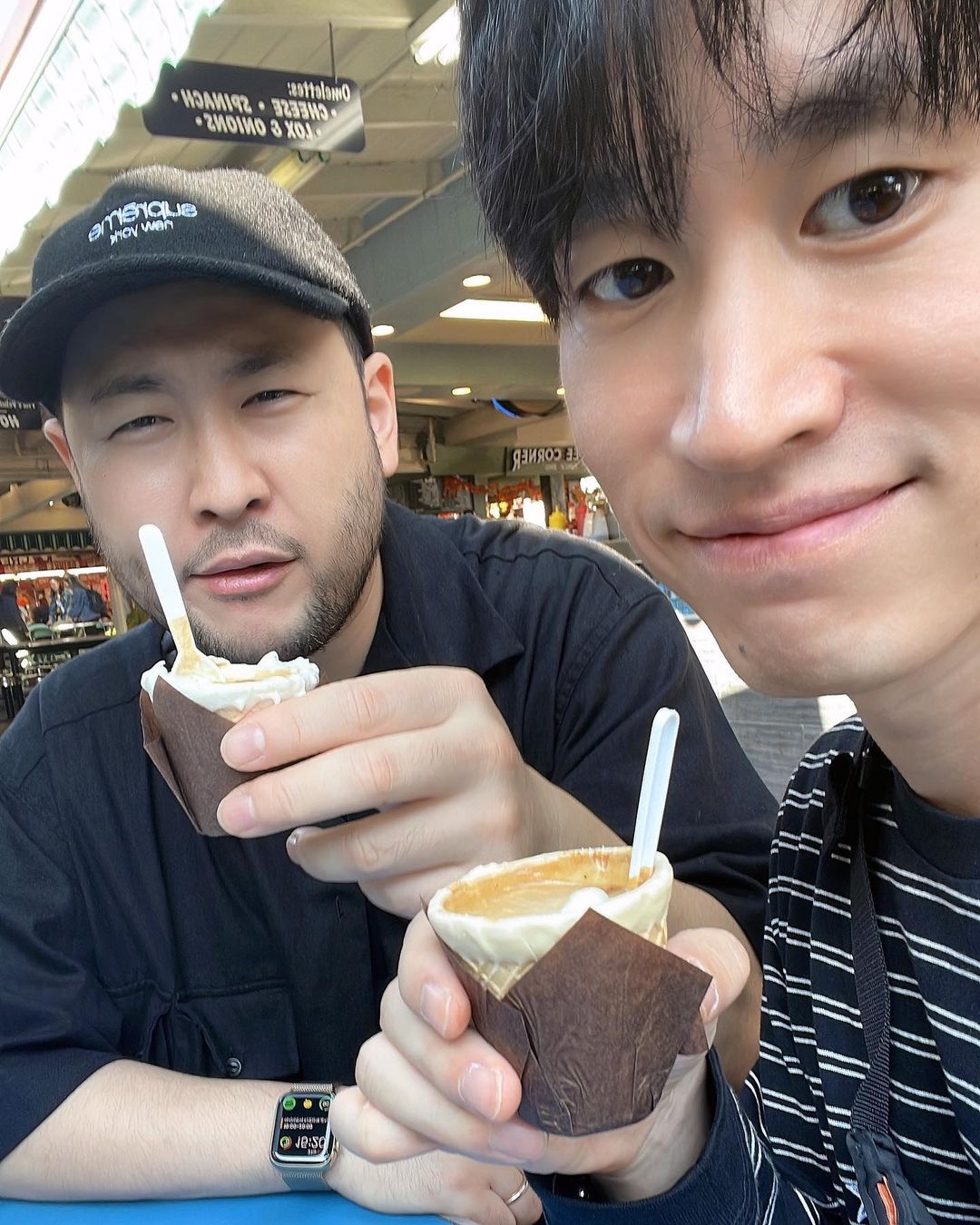 In 2019, the group parodied several popular Korean dramas and movies like SKY Castle, A Werewolf Boy, and many more to create posters for their Now Playing 2019 concert. Mithra, @realmithrajin, shared a behind-the-scenes snippet of their hilarious photoshoot through an Instagram post.
ADVERTISMENT - CONTINUE READING BELOW ↓
Tukutz, @realtukutz, also had a unique birthday greeting for Mithra, posting a photo of his ~lookalike~ Leonardo DiCaprio, and simply captioning the post, "Happy birthday Mithra Jin."
8. Epik High is booked and busy with their Epik High Is Here world tour.
Epik High is currently in the middle of their Epik High Is Here: Asia Pacific Tour 2022. Following the success of their North America tour, the group is set to perform in front of their Filipino fans at the New Frontier Theater in Manila on November 30, Wednesday. You can get your tickets here.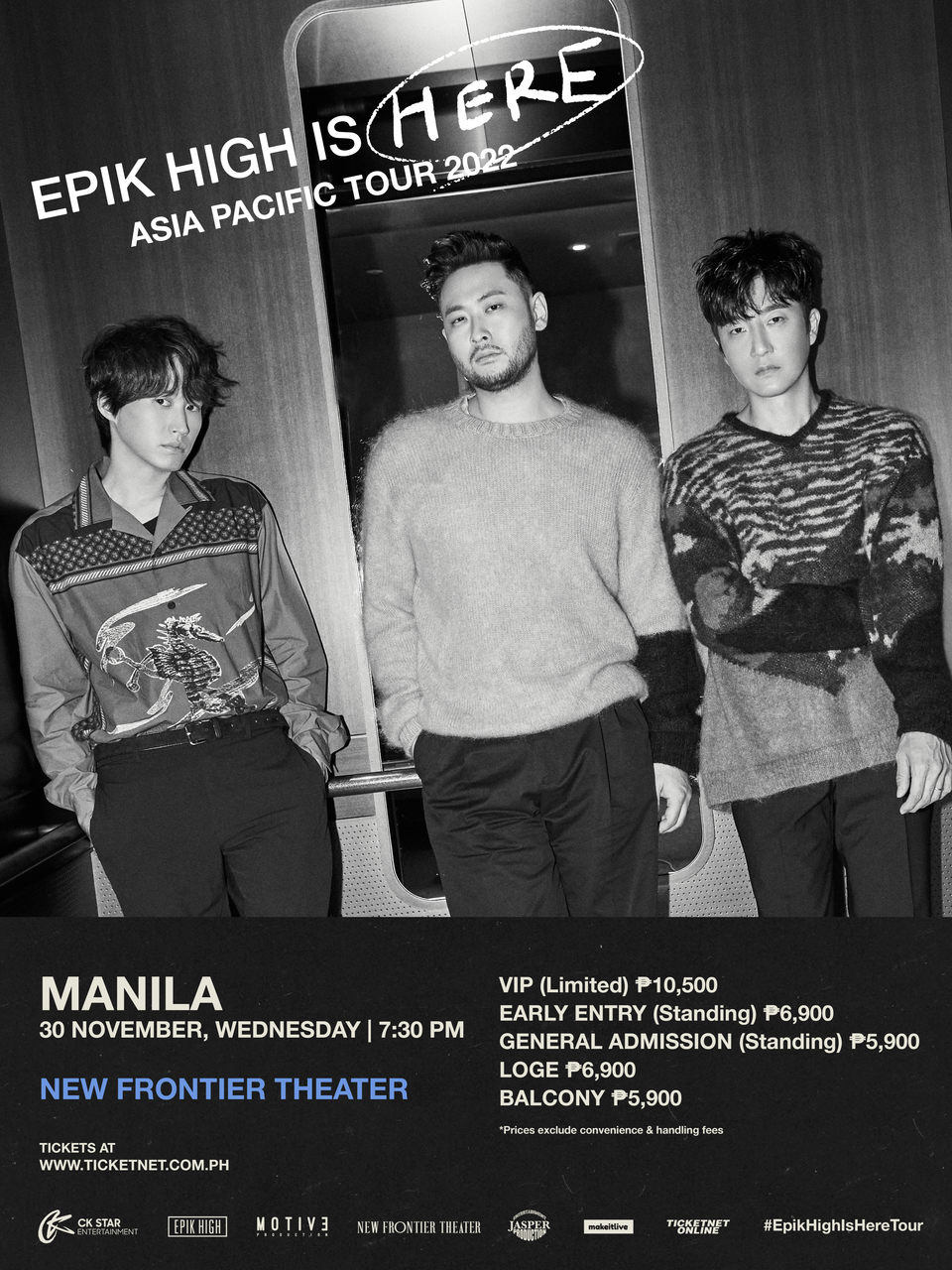 MORE GUIDES ON K-POP GROUPS:
Everything You Need To Know About ENHYPEN
Everything You Need To Know About The Members Of The K-Pop Boy Group, BTS
Everything You Need To Know About The Members Of The K-Pop Boy Group, SEVENTEEN