WARNING: *Major* spoilers ahead for Episode 4 of The King: Eternal Monarch! Don't read if you haven't seen the latest episode yet!
Lee Min Ho's comeback drama The King: Eternal Monarch is now on its third week. We're already four episodes in and it's safe to assume that we're legit HOOKED. Yes, it took us more than a few attempts to *finally* get the whole ~parallel worlds~ concept, and there were times we had to backtrack to figure out where a certain scene was set: Was it in the Kingdom of Corea or in the Republic of Korea?!
And yet we made it through and here we are patiently waiting for Episode 5 because Episode 4 left us totally and utterly ~breathless~. For a recap, here's what happened in the last few minutes of Episode 4:
Detective Jung Tae-eul (Kim Go Eun) chooses to give Emperor Lee Gon (Lee Min Ho) a chance and ~rides away~ with him (atop Maximus, of course!) to check out the Kingdom of Corea he's been telling her about for the past three episodes. They make their way through the bamboo forest and into the obelisk portal where they are transported to his world. A bunch of palace guards, including our fave Chief Royal Guard Jo Young (Woo Do Hwan), run to them. Everyone is in shock, but none more so than Tae-eul.
Continue reading below ↓
Recommended Videos
Yup, her face says it all.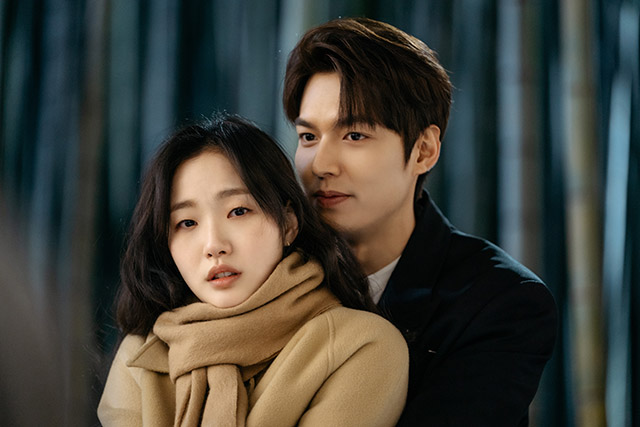 But his says even more.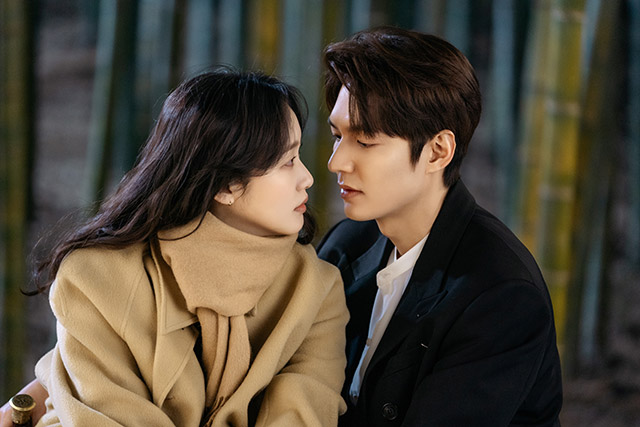 (Okay, I legit DIED in this scene 'cause it was so damn KILIGERZZZZZ!)
*CALMS THE EFF DOWN*
Anyway, Episode 5 airs tonight so we only have a few more hours to wait to see just how Tae-eul adjusts to ~ze royal life~. And based on the trailer, we've got some important Qs that need to be answered:
1. Does Lee Gon take Tae-eul on a *romantic* boat ride? Yihee!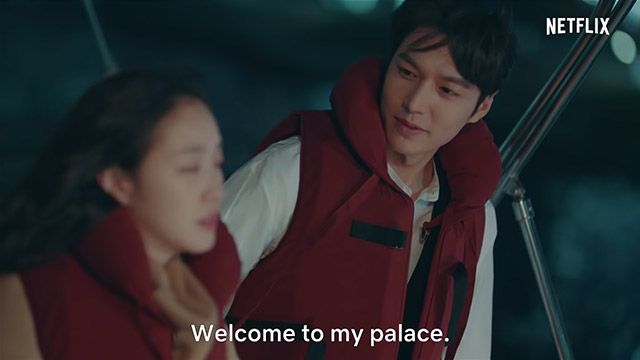 2. Wait a minute: ARE THEY GONNA KISS?!?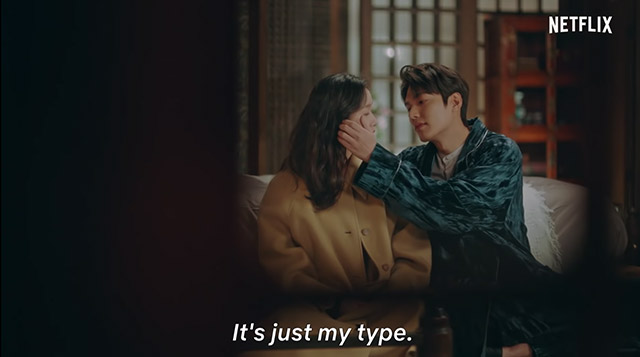 3. Is Jo Young epically jealous ('cause it sure looks it)?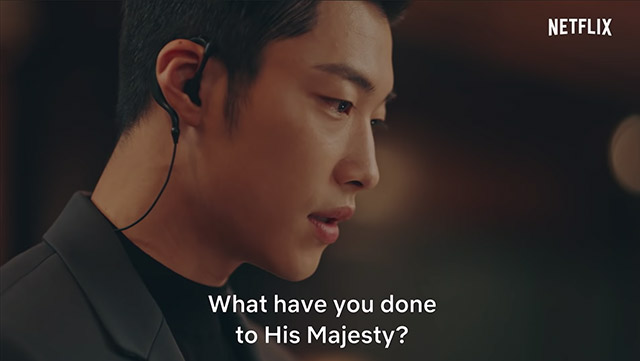 4. Hey, isn't that Tae-eul disguising herself as the emperor's bodyguard?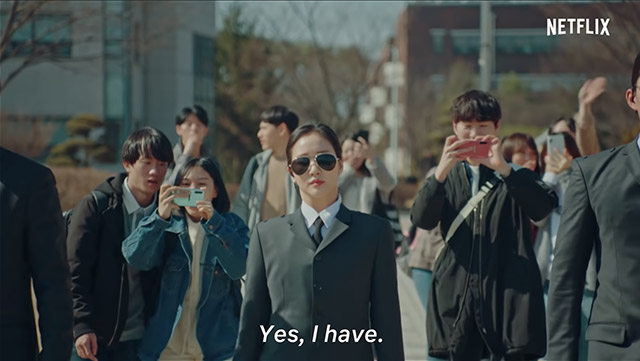 5. Yikes! Did the Head Court Lady just catch them together*in bed*?!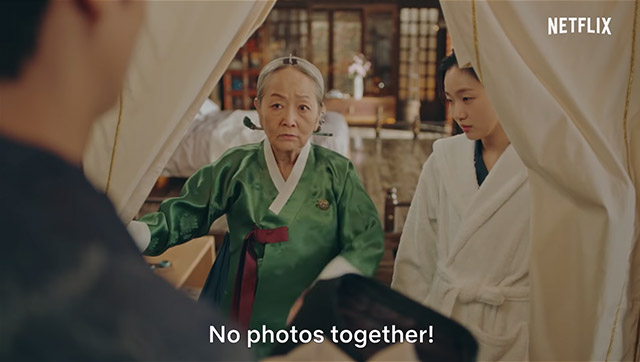 6. Okay, so what is Lee Gon's evil uncle actually up to? (TBH, I'm afraid to know the answer to this Q, huhu)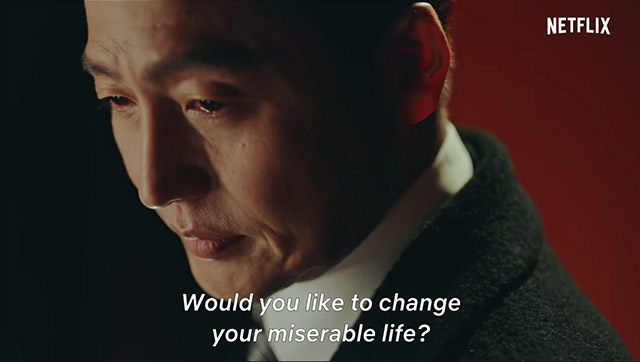 7. OMG, is that Kang Shin-jae's (Kim Kyung Nam) ~counterpart~ in the Kingdom of Corea?!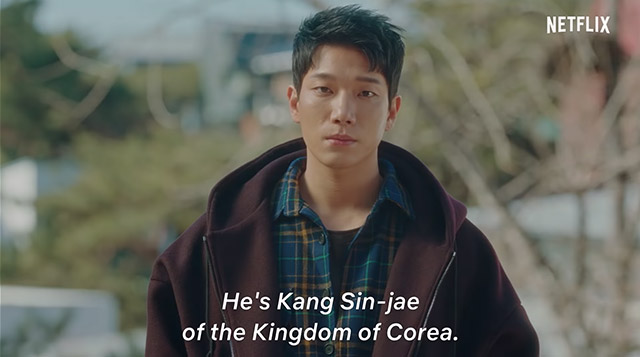 8. WHY OH WHY IS TAE-EUL POINTING A GUN AT JO YOUNG?!?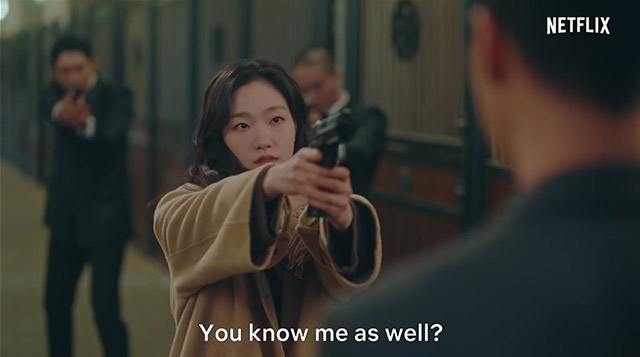 All of these Qs and more will (hopefully) be answered on tonight's episode of The King: Eternal Monarch, currently streaming on Netflix.
***
We are officially on Viber! Be part of the Cosmo Viber Community by clicking here!
Follow Jacinda on Instagram.