The Penthouse season two has finally premiered on Viu and you guys, it's even crazier than we expected! As usual, we were shocked with the revelations we've seen so far, including Oh Yoon Hee's ~*major*~ transformation and plans for revenge.
We know you're blown away by Yoon Hee's scenes and are probably curious about the actress behind this character, so worry not—here's everything you need to know about The Penthouse actress Eugene:
Her real name is Kim Yoo Jin. 
Eugene was born in Seoul, South Korea on March 3, 1981 (she'll be turning 40 years old next month!) and grew up in Guam. She's a Pisces, and those who are under this star sign are known to be *very* understanding, romantic, and imaginative. As you scroll down, you will see how these descriptions fit her! Meanwhile, here's an adorable 11-year-old Eugene: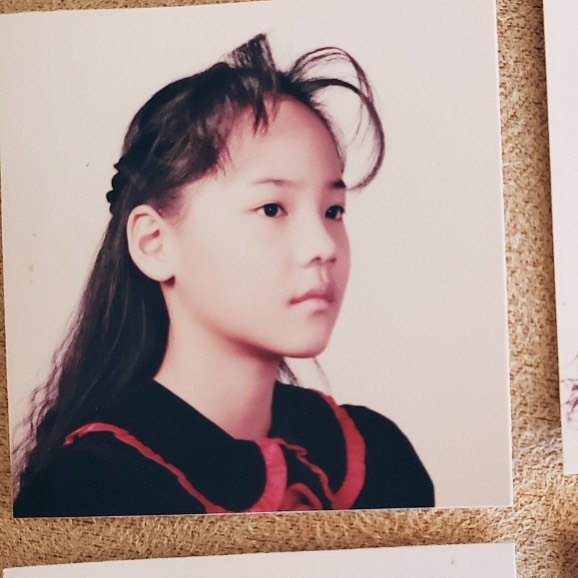 Eugene made her debut in the Korean entertainment industry as a K-pop idol.
Yup, you read that right—Eugene is one versatile queen! The Hallyu star started as a member of the first-generation K-pop girl group S.E.S in 1997. ICYDK, S.E.S  is one of the pioneer idols under SM Entertainment next to H.O.T. The group's name is actually an acronym of the members' names: Sea (Bada), Eugene, and Shoo. Their popular hits include the songs "I'm Your Girl" and "Dreams Come True," and they were also hailed as one of the bestselling K-pop girl groups of all time. Eugene is also known as K-pop's first visual.
ADVERTISMENT - CONTINUE READING BELOW ↓
In 2002, S.E.S disbanded and went on to pursue their solo careers. In an article by Soompi, Eugene stated the reason for the group's break-up: "Bada, Shoo, and I wanted to renew our contract, but SM wanted to sign us on individually. The first contract was the same situation, so they wanted the same thing for the contract renewal. Because we couldn't reach an agreement regarding the contract renewal, we thought, 'We already reached the top so let's break up when we already have [the] popularity.' We agreed amongst ourselves to separate."
Come late 2016 and early 2017, the girls were reunited in time for their 20th-anniversary debut and they did not just make their comeback with a new album: They even had their own variety show titled Remember, I'm Your S.E.S and held a concert in SoKor!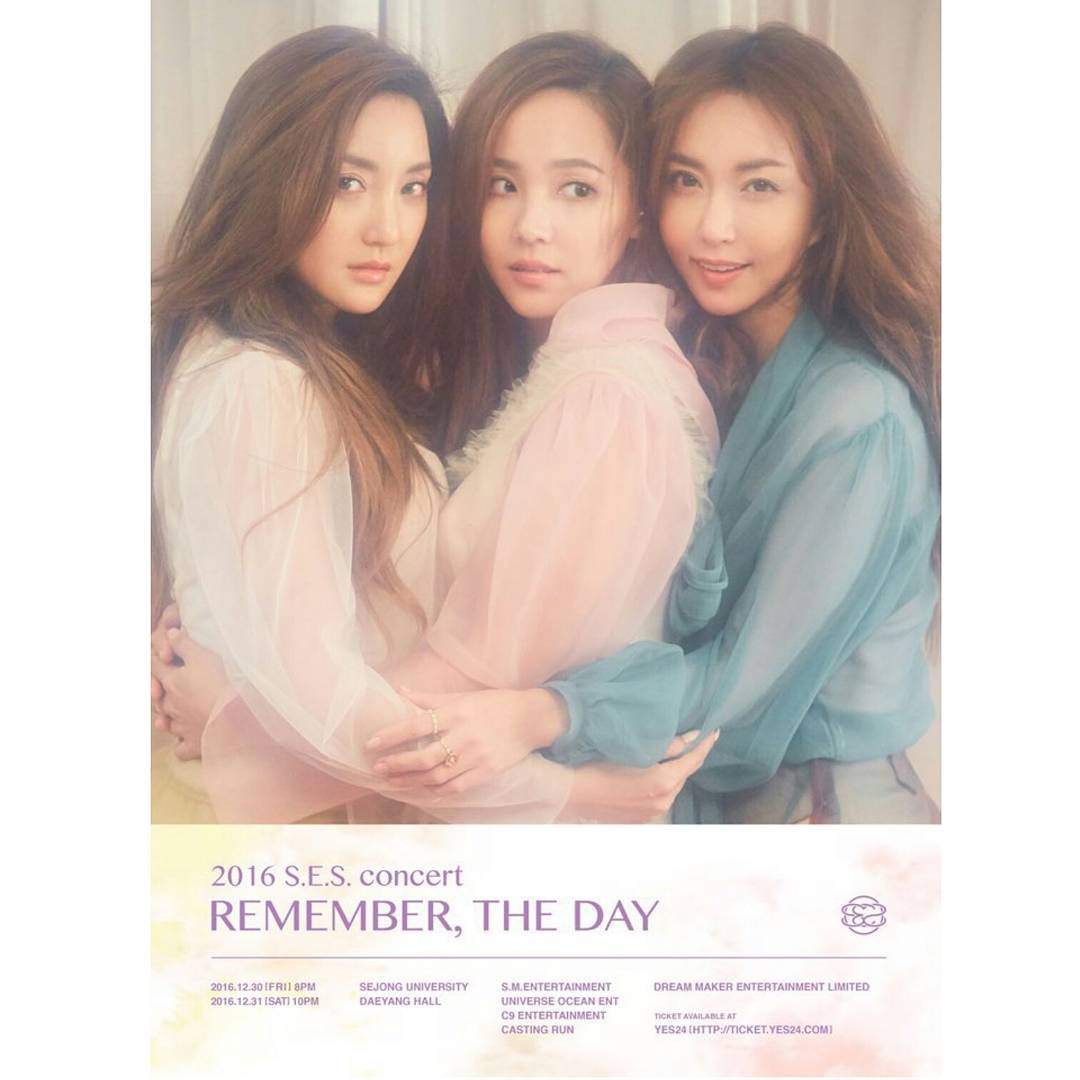 After S.E.S' disbandment, Eugene debuted as an actress.
One of Eugene's first acting projects is in the 2004 Koreanovela Save The Last Dance For Me, a series that circled around a man (Ji Sung) who lost his memories because of an accident, and met a bed-and-breakfast owner named Ji Eun Soo. Their love story isn't short of the usual tragedies we see in K-dramas, because Eugene's character was also caught in an unfortunate tragedy that paralyzed her. 
She also starred in other dramas, including Wonderful Life, One Mom And Three Dads, King Of Baking Kim Tak Gu, and Can We Fall In Love Again? After a five-year-hiatus as an actress, Eugene made her small-screen comeback in the SBS drama, The Penthouse. 
Eugene revealed that she didn't know how things would turn out for her character in The Penthouse.
When she became a guest in the Korean variety show Master In The House, she shared that she never had an idea about Yoon Hee's past and future! "Even the actors didn't know the ending. I didn't know that I was the criminal. I only learned after I saw it in the script. I knew my character would change, but I didn't know she would be a murderer." Eugene also explained that not a lot of people, especially the younger ones, know that she's a member of  S.E.S.
P.S: Her guesting in Master In The House was a ~dream come true~ for hosts Lee Seung Gi and Yang Se Hyung because they admitted that Eugene was their former *ultimate* bias!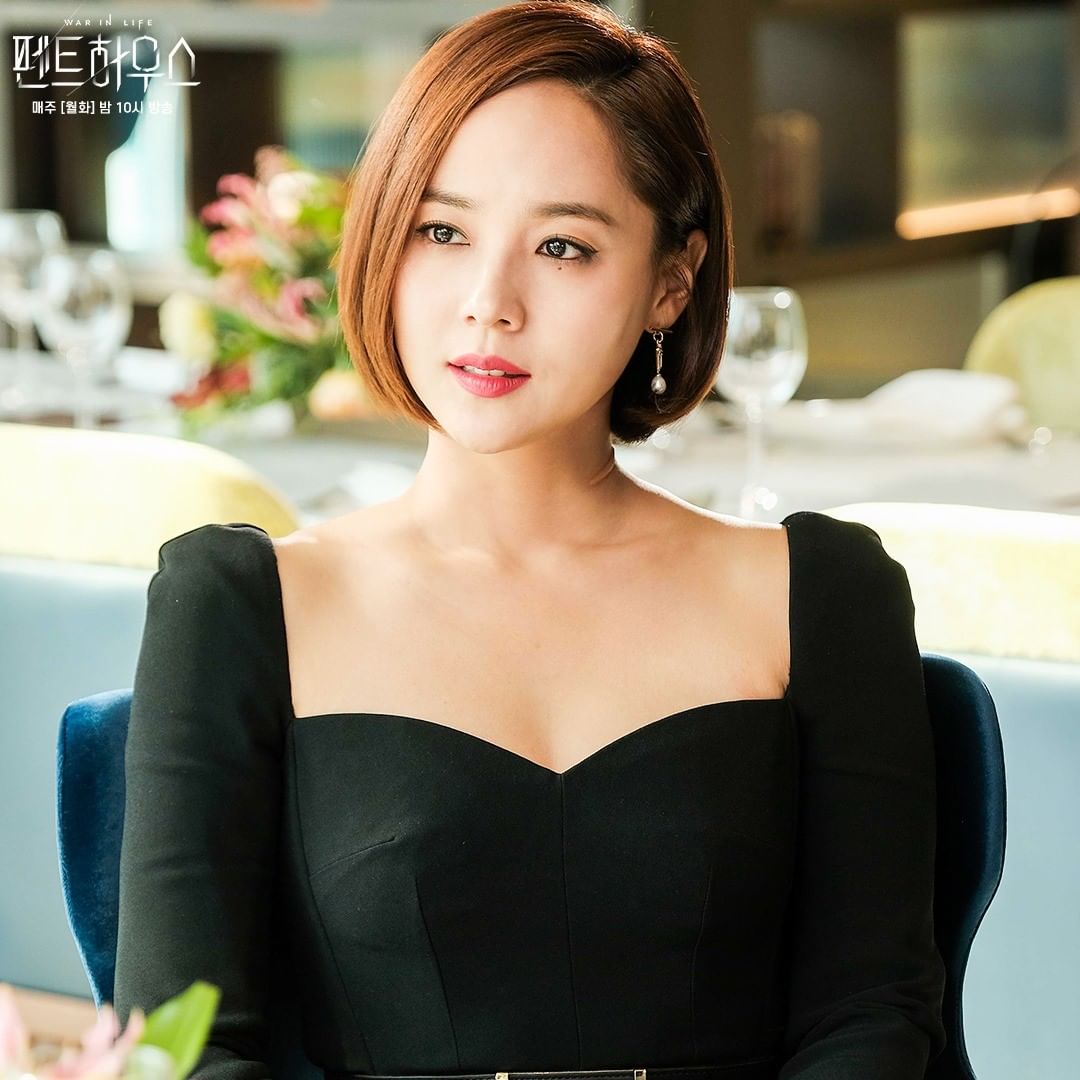 ADVERTISMENT - CONTINUE READING BELOW ↓
Eugene also said in a magazine interview that she was *so* worried about her return as a K-drama actress. She lost her confidence before she was cast in The Penthouse because she was so used to "cheerful, light characters" and Oh Yoon Hee is the exact opposite. But being the queen that she is, she eventually enjoyed the ride, and her role in the drama did not just mark her comeback—it was an ICONIC comeback. 
Eugene is also a theater actress.
She stepped into the theater world in 2010 when she headlined the musical adaptation of the movie Innocent Steps! Eugene said that she has always wanted to try musicals and although her first stage was a bit of a clumsy act, she had fun nonetheless.
Eugene is married to actor Ki Tae Young.
In fact, they're celebrating their 10th anniversary this year! The two tied the knot in 2011 and Eugene said that it was her wish to get married before she turned 33 years old. Did you know that their love story began after they appeared as a married couple in the 2009 drama Creating Destiny? Now here's something even sweeter: Ki Young said that even when they were still dating, they already promised each other that they will get married as long as the respect and understanding are mutual. Awww! Fun fact: Their previous dates included eating at restaurants and going to church every weekend.
For their ninth anniversary, Eugene took to Instagram and expressed her love for her hubby with the caption: "The ninth anniversary. Time flies! For the first time in a while, we spent time with just the two of us without the little ones. It's already been nine years since we started our lives as a 'married couple.' I can't believe it. My husband, who always does his best for his family, I'm always grateful, and I love you." #RelationshipGoals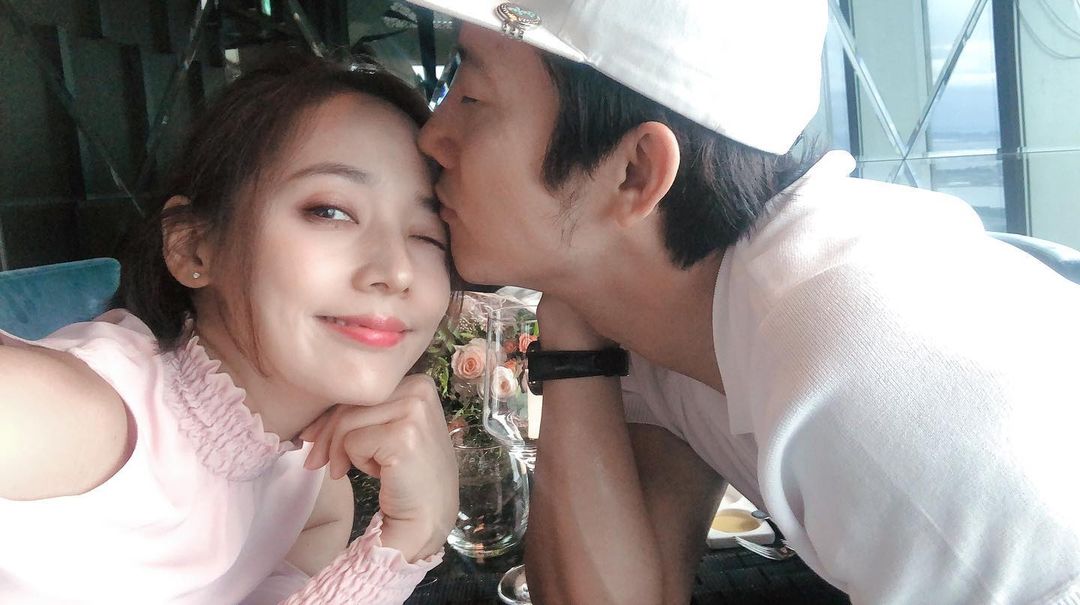 On her Instagram account, you will see how fond Eugene is of her daughters.
In 2011, the couple mentioned in an event that they want to have three to four children, Four years later, Eugene welcomed their first child Ro Hee. The family was then cast in The Return Of Superman, much to the joy of their fans!
Eugene then gave birth to their second child, Ro Rin in 2018. On her IG, you will see how it's such a mom account because it's filled with photos of her daughters' daily musings! In the same episode of Master In The House, Eugene mentioned that she loves knitting clothes for her children.
ADVERTISMENT - CONTINUE READING BELOW ↓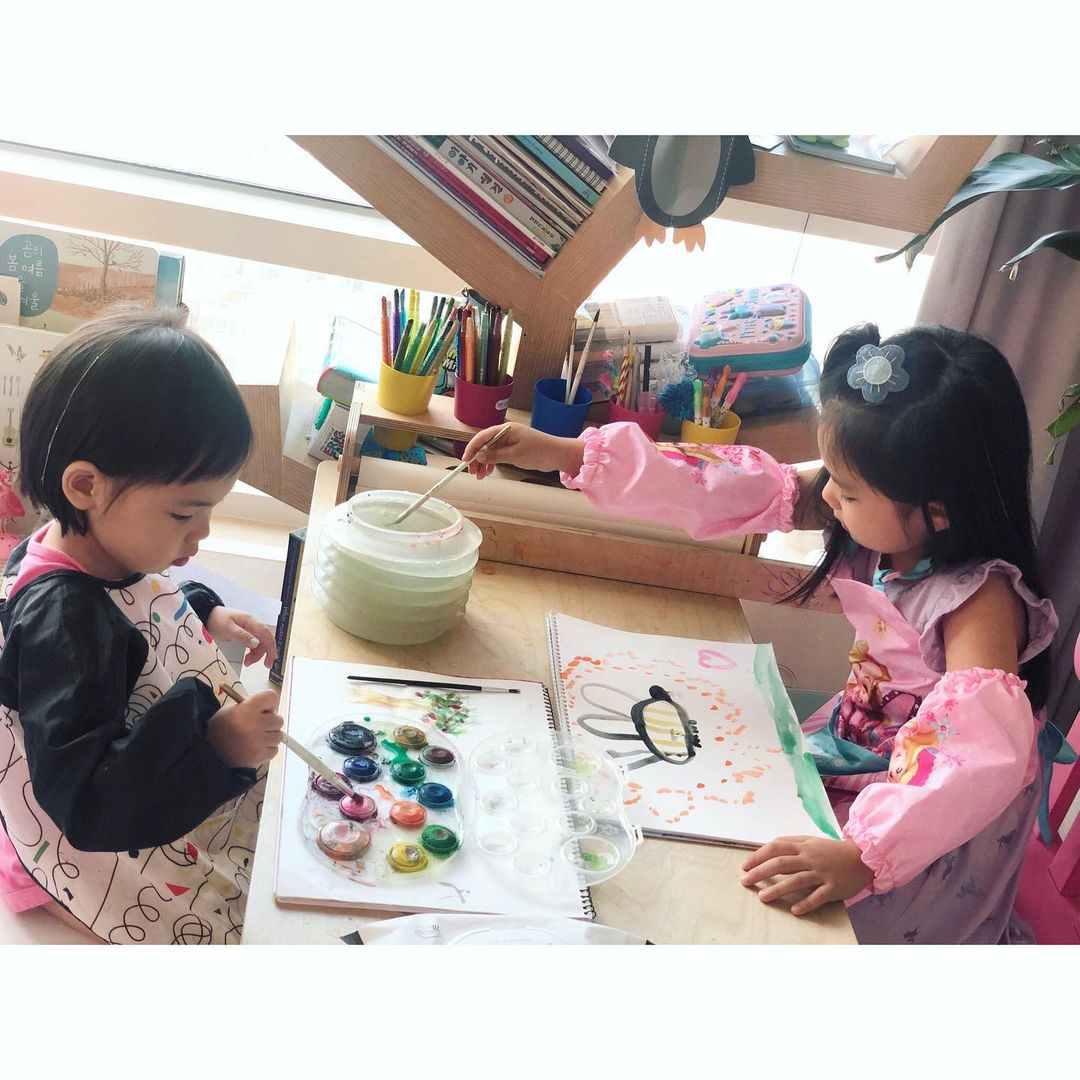 Eugene is not only known for her many talents but also for her stunning visual.
Her SM Entertainment labelmate, Yoona from Girls' Generation even ranked her first as the most beautiful face in their agency! Even as a child, Eugene was already acknowledged for her natural beauty. She is indeed one gorgeous star, and these photos are proof: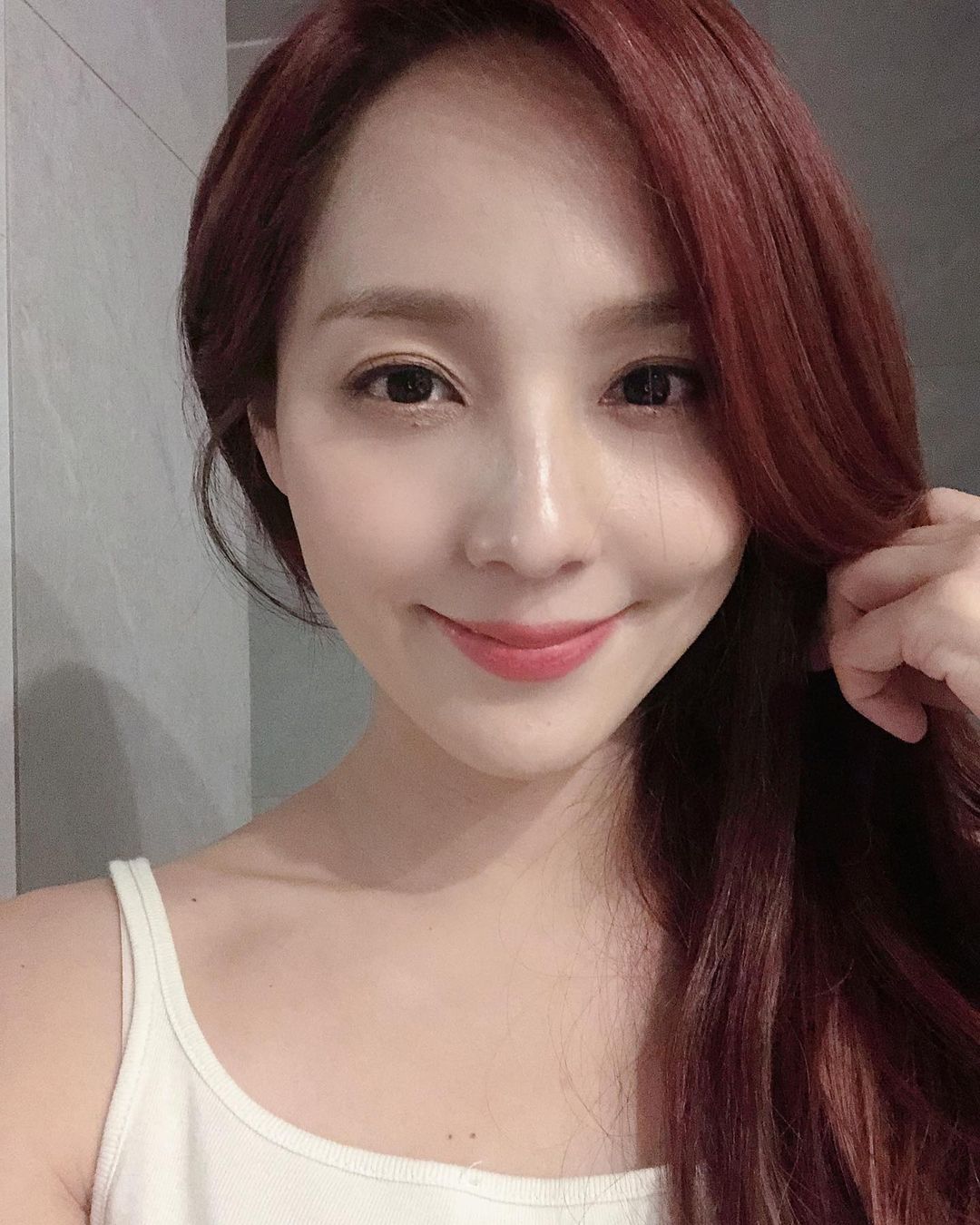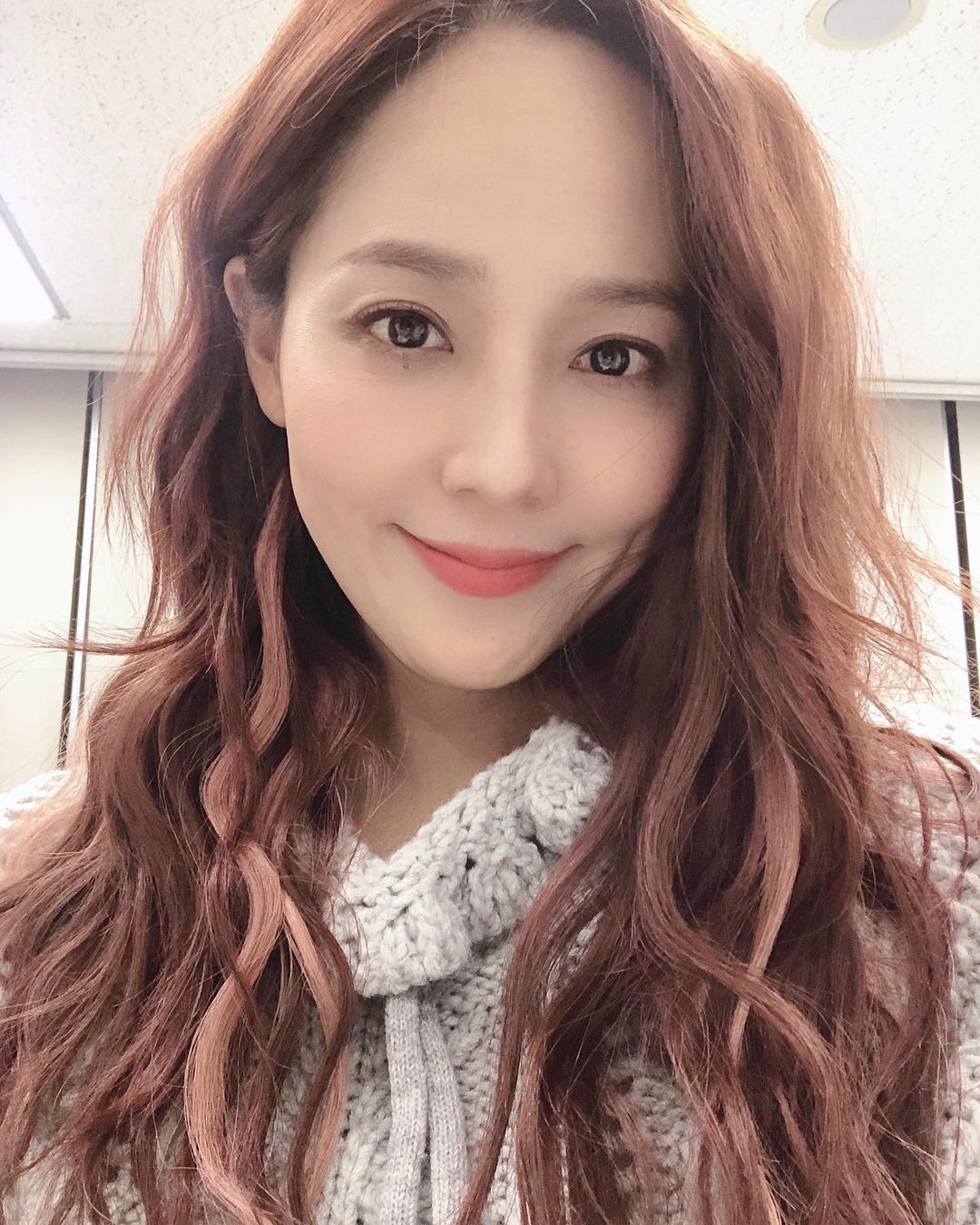 Follow Hanna on Instagram.