Like many others, you've probably had your heart broken by Netflix in the last few months or so. The platform is notorious for canceling shows and in the last few months we've lost a long list of series from Ru Paul's AJ And The Queen, The OA, and even GLOW. And while Netflix apparently has its reasons for canceling shows after one or two seasons—we still don't love seeing our favorite series get axed so abruptly. Here's every show Netflix has canceled so far in 2020. 
MORE NETFLIX CONTENT:
1. Turn Up Charlie
Idris Elba's comedy series about a DJ who reluctantly becomes a nanny for his celebrity friend's daughters first aired in March 2019, and was canceled in April 2020 after one season.
2. Spinning Out
Netflix canceled figure skating drama Spinning Out a month after the first series aired. The show starred Kaya Scodelaerio as olympic figure skating hopeful Kat Baker, who grappled with mental illness, a turbulent family life with her mom (played by January Jones), and a complicated love life as she returned to skating after a terrifying accident.

Continue reading below ↓
Recommended Videos
3. AJ And The Queen
RuPaul's comedy series followed Ruby Red, a down-on-her-luck drag queen who makes an unlikely friend in recently orphaned, tough-talking kid, AJ. The series premiered in January 2020 and was canceled two months later.
4. GLOW
Netflix's wrestling comedy GLOW premiered in 2017, and despite critical acclaim and a huge fan following, the streamer canceled the show in October 2020 ending the hugely successful series before the fourth and final season had finished filming.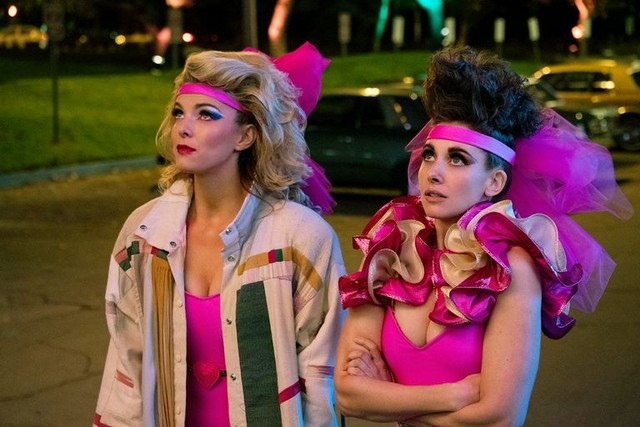 5. Teenage Bounty Hunters
The teen comedy-drama followed sixteen-year-old twin sisters Sterling and Blair as they managed teenage life whilst simultaneously working as bounty hunters. The show was axed in 2020 after just one season.
6. Marianne
French horror series Marianne tells the story of young novelist Emma who discovers that her horror novels become reality. The show was canceled in January after one season, which aired in September 2019.
7. Next In Fashion
Netflix's fashion competition show presented by Alexa Chung and Queer Eye's Tan France was canceled in June 2020 after one season.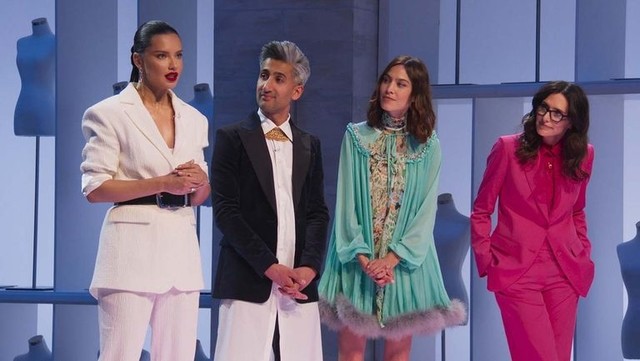 8. Chilling Adventures Of Sabrina
Netflix announced it was canceling Chilling Adventures Of Sabrina in July after season four, and fans quickly started a petition in response.
9. Messiah
The trailer for the thriller series sparked controversy even before the full series landed on the streamer in January 2020. It was canceled after one season in March of the same year.
10. I Am Not Okay With This
Despite being slated for a second season Netflix's coming of age series I Am Not Okay With This was canceled in August, months after it first aired. The second season had been renewed and the writing team had begun work on the show, but reportedly uncertainty over the show as a result of the coronavirus pandemic led to the show's cancellation.
11. Patriot Act With Hasan Minaj
Despite its huge popularity, the series was canceled in August 2020, with little explanation as to why, so the cancellation was met with considerable backlash on Twitter.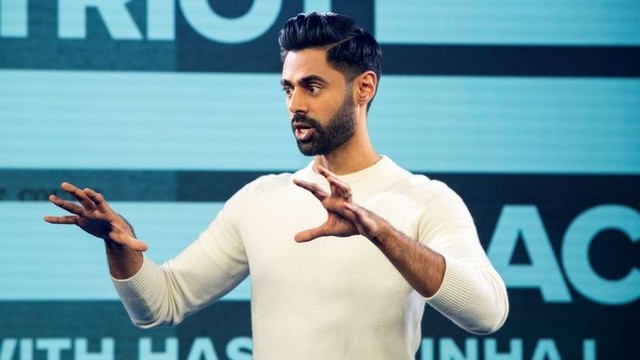 12. The Society
The mystery teen drama starring Kathryn Newton was also canceled as a result of uncertainty due to coronavirus filming restrictions. The first season aired in May 2019 and the show was canceled in August 2020.
13. Altered Carbon
The sci-fi series was canceled in August 2020, two months after the second season aired on Netflix. The show starred 8 Mile's Anthony Mackie and had a big cult following, but reportedly cost roughly $7 million (P340.24 million) per episode to make, meaning the pressure on the show to bring in new subscribers and maintain viewers would have been huge.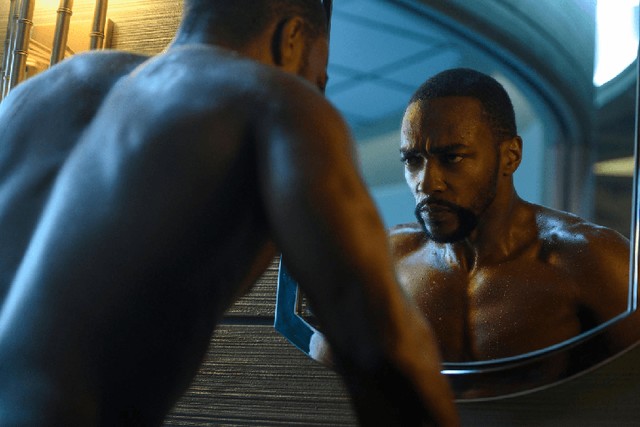 14. Ashley Garcia: Genius In Love
In September 2020 Netflix announced its decision not to move forward with a second season of Ashley Garcia: Genius In Love, saying that the show will end with a Christmas special as it had already been planned.
15. The Big Show Show
Netflix gave a similar announcement when it stated it would not be renewing The Big Show Show for a second season, again stating that the final episode would be a pre-agreed Christmas special.
16. Astronomy Club: The Sketch Show
The critically acclaimed sketch show was canceled in June after one season. The show featured the Upright Citizen's Brigade's first all-Black group, Astronomy Club, and first aired in December 2019.
17. The Dark Crystal: Age Of Resistance
Despite the fact the show included an all-star cast, won an Emmy, and sat in Netflix's top ten list for a number of weeks, the streamer canceled the series after just one season in September 2020.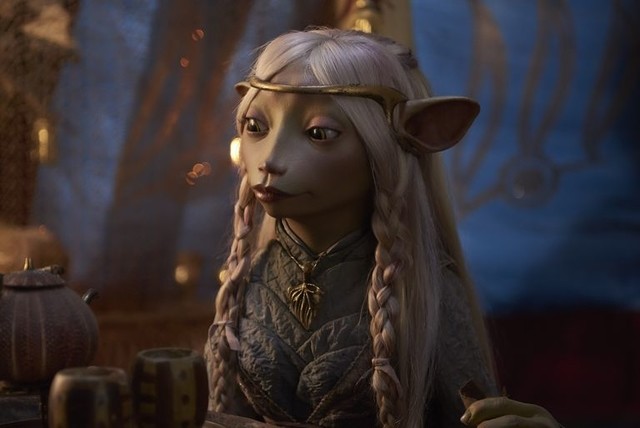 18. October Faction
This supernatural drama based on a comic book of the same name was canceled in January 2020 much to fans' confusion. Although Netflix doesn't release viewing figures, Broadcasting + Cable reported that the series was one of Netflix's most-binged shows in February of this year.
19. V Wars
Netflix's pandemic thriller was set to be a big success for the streamer, but even Hollywood big-hitter Ian Somerhalder couldn't stop the show from being axed in April after just one season.
20. Soundtrack
Ever since Glee people have loved a musical series, but Soundtrack starring Jenna Dewan didn't even make it to season two and was canceled in January 2020. Producer Joshua Safran, who was also responsible for Gossip Girl, took to Twitter when the news came out, saying he "felt we'd made something unique, fresh, weird, and, well, great. And yet, it all but disappeared. Barely even got reviewed. I personally feel like it never came out."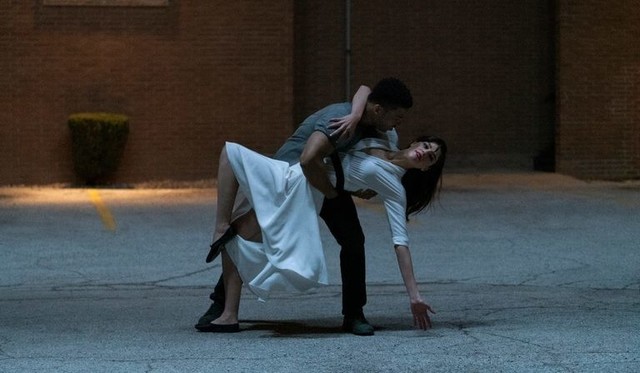 21. Osmosis
This French science fiction series was set in near-future Paris, where dating apps use neurological data to make matches. The topical series was canceled in January 2020, after one season.
MORE NETFLIX CONTENT:
22. Mortel
Despite developing a big cult following from its first series, the French sci-fi series about a group of teenagers bound together by supernatural powers was canceled by Netflix in January 2020.