*Warning: There are spoilers ahead!*
Welcome to another episode of Another New K-drama, Another Guide To Its Cast Members! We're currently ~obsessed~ with the healing series Extraordinary Attorney Woo and it seems like we're not the only ones who are into it: In South Korea, it has already reached a rating of 13.1% for its latest episode. On Netflix's global charts, it's in the top spot for two consecutive weeks. Not to mention that it's almost always trending on social media. *Everyone* loves Woo to the Young to the Woo, and in case you just started binge-watching the drama...
Here's your guide to the Extraordinary Attorney Woo cast:
1. Park Eun Bin as Woo Young Woo
Whether you read it straight or flipped, her name is Woo Young Woo: Kayak, deed, rotator, noon, racecar, Woo Young Woo. She's the first Korean lawyer on the autism spectrum who has always loved the law. Young Woo spent her childhood reading law books owned by her appa and eventually went to Seoul National University Law School where she graduated with flying colors. After getting an almost perfect score on the bar exam, she applied to various law firms but was rejected due to her condition. Good thing there's Hanbada Law Firm that accepted her because of her impressive memory and fresh ideas! Young Woo is a genius and straightforward attorney, and whales make her eyes sparkle.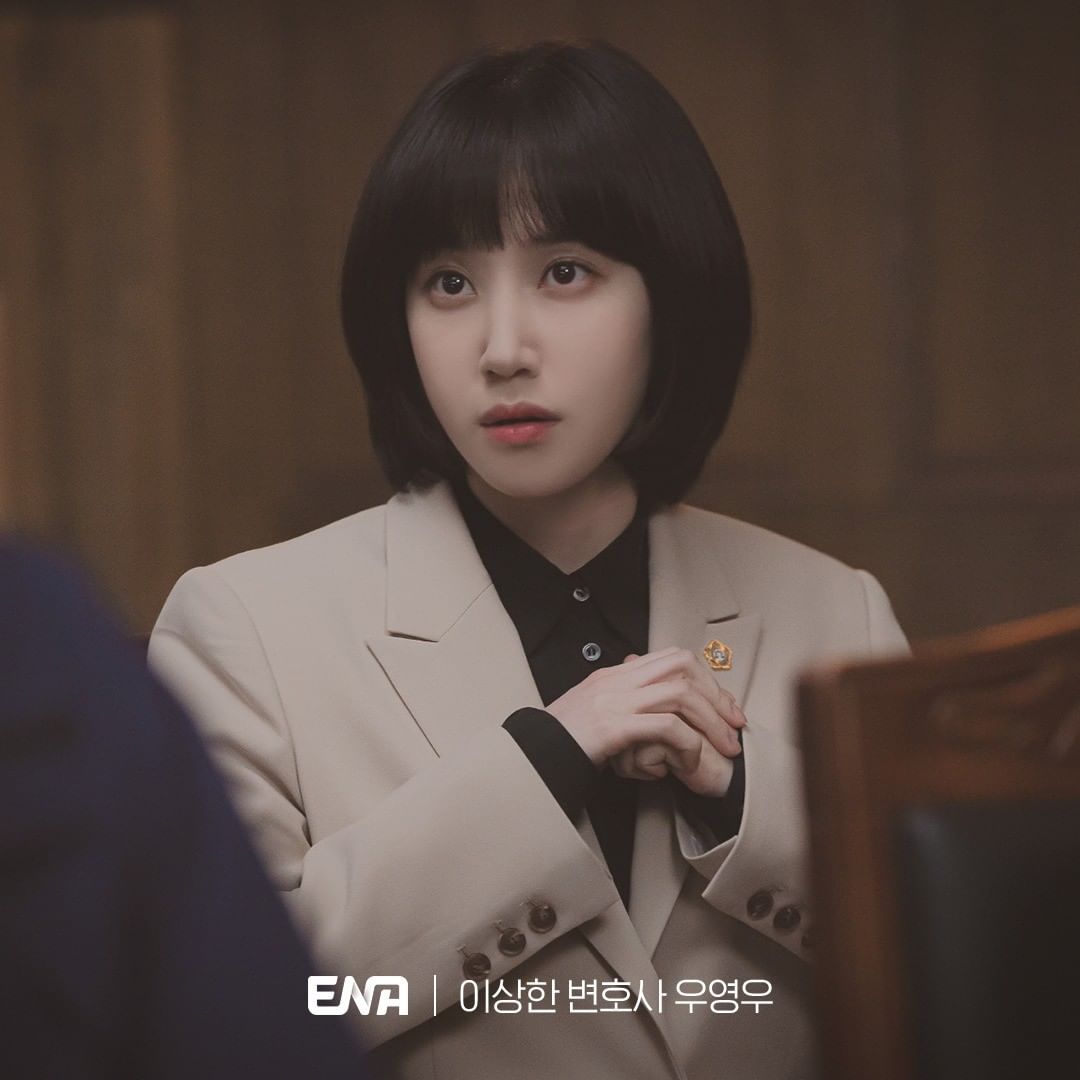 ADVERTISMENT - CONTINUE READING BELOW ↓
Did anyone say versatile queen? With her decades-long career (she made her debut as a child actress when she was five years old) and diverse roles, Park Eun Bin deserves all the awards she can get for her stellar acting. In the characters she has portrayed, you can see how she prepared for them from her tone of voice to her body movements. A perfect example is in The King's Affection, her most recent drama before Extraordinary Attorney Woo where she transformed into a *king.* Other Eun Bin dramas you should add to your watch list: Hello, My Twenties!, Hot Stove League, and Do You Like Brahms?.
Kim Mi Jae finally kisses Park Eun Bin [Do You Like Brahms Ep 8]
2. Kang Tae Oh as Lee Jun Ho
The greenest out of all the green flags in K-dramaland is Lee Jun Ho! From the very start, he has always been gentle and warm to our Young Woo, and he would often look out for her. At Hanbada Law Firm, Jun Ho's a part of the legal team who often goes on site visits and client interviews with Young Woo.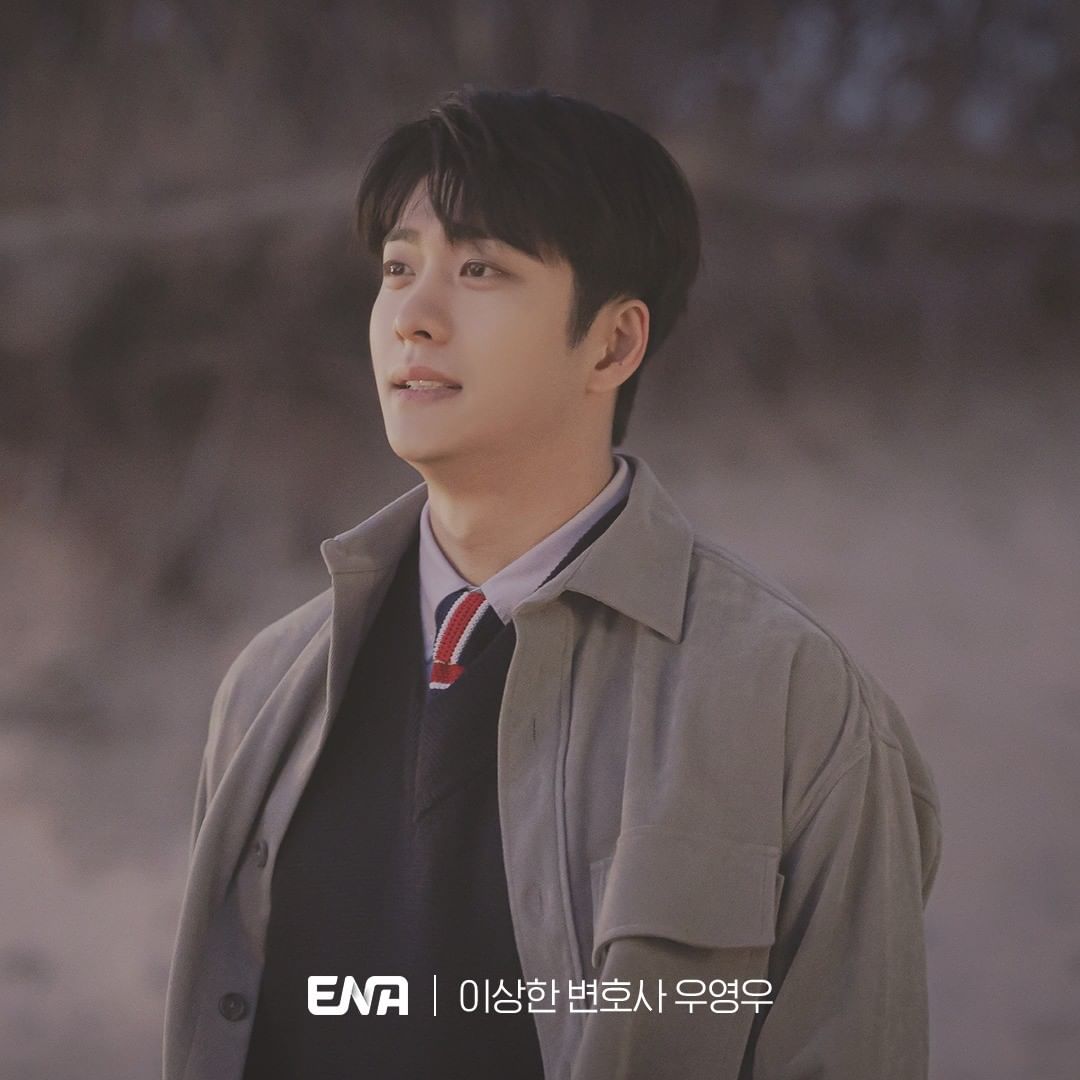 Finally, it's Kang Tae Oh's time to shine! Extraordinary Attorney Woo gained him more fans (and Instagram followers), and some of them have been supporting him since his debut in 2013. Tae Oh has been busy in recent years, with back-to-back K-dramas under his belt namely Run On and Doom At Your Service. He also made a special cameo in Thirty-Nine! Tae Oh's past projects include Miss Korea, You Are Too Much, and The Tale Of Nokdu.
Choi Soo-young gives in to her feelings for Kang Tae-oh | Run On Ep 11 [ENG SUB]
3. Kang Ki Young as Jung Myung Seok
And the Best Boss award goes to Atty. Jung Myung Seok! Although he does not approve of Young Woo being a part of his team when they first met, he eventually appreciated her intelligence and kindness. And that's on character development! Like Jun Ho, Hanbada's senior attorney is also part of the ~*Young Woo protection squad*~ and we often see him help her become the best version of herself. Atty. Jung is a good guy in general, and we've witnessed this when he was embarrassed by a colleague because of a certain client. Despite creating a scene in the cafeteria, he still made sure to tell Young Woo and Su Yeon to always follow what's right and treat clients equally. Aww! *insert heart eyes*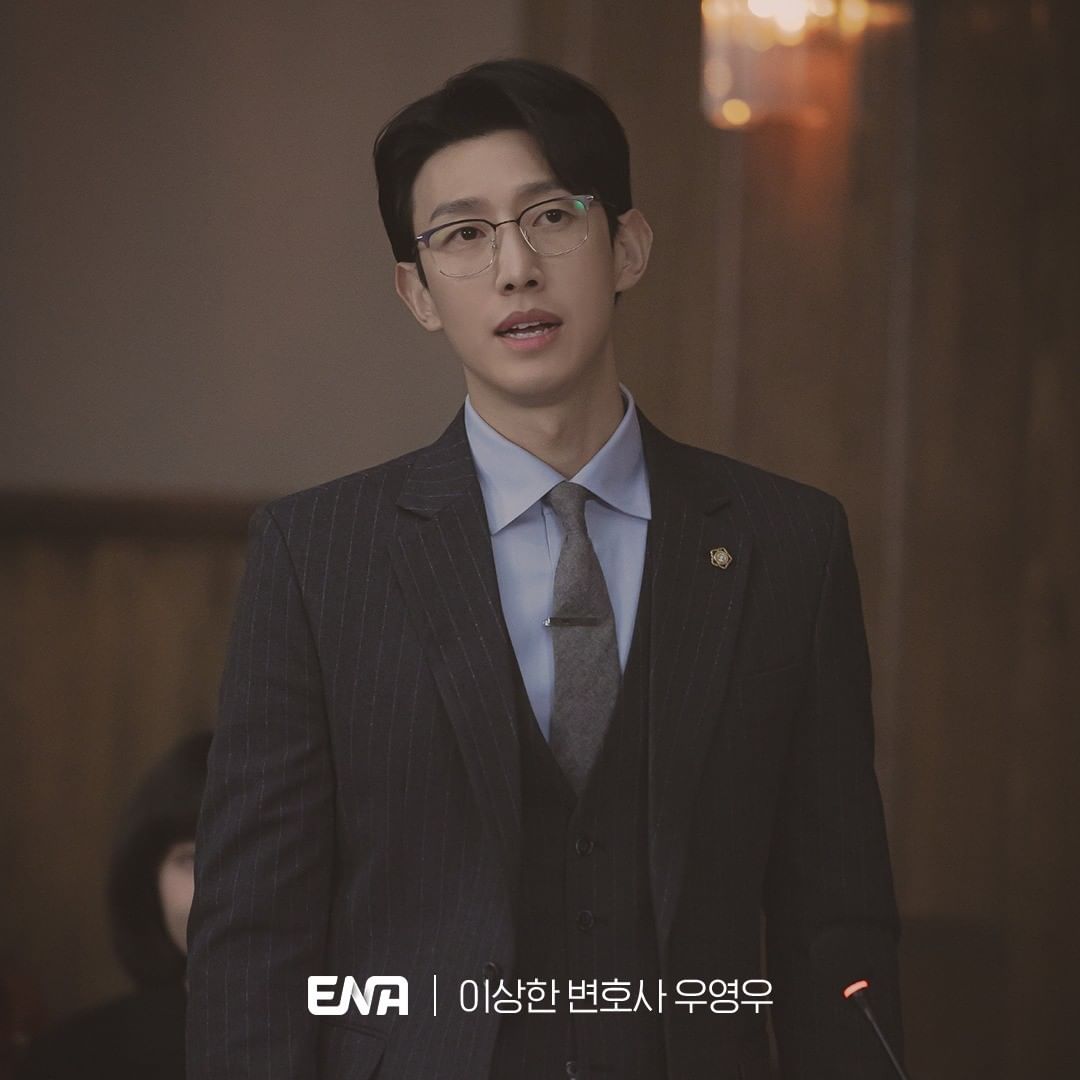 ADVERTISMENT - CONTINUE READING BELOW ↓
After three years, Kang Ki Young is back on the small screen (his last K-drama is the coming-of-age series At Eighteen)! If he's a *very* familiar face to you, that's because Ki Young has starred in some of our favorite classics, like Oh My Ghost, W: Two Worlds, Weightlifting Fairy Kim Bok Joo, While You Were Sleeping, and What's Wrong With Secretary Kim. 
[Weightlifting Fairy Kim Bok Ju] ep.08 Young-nam and Ki-young drinks together.20161208
4. Ha Yoon Kyung as Choi Su Yeon
If Atty. Jung is the Best Boss, Su Yeon is undoubtedly the Best Girl! TBH, we initially thought that she's too blunt towards Young Woo but that's just because she cares about her friend. Unconsciously, our spring sunshine Su Yeon is always there to lend Young Woo a helping hand—whether it's opening a bottle of water or standing up for her when she's being discriminated (we're looking at you, Kwon Min Woo). Su Yeon went to the same law school as Young Woo and she's the daughter of a judge.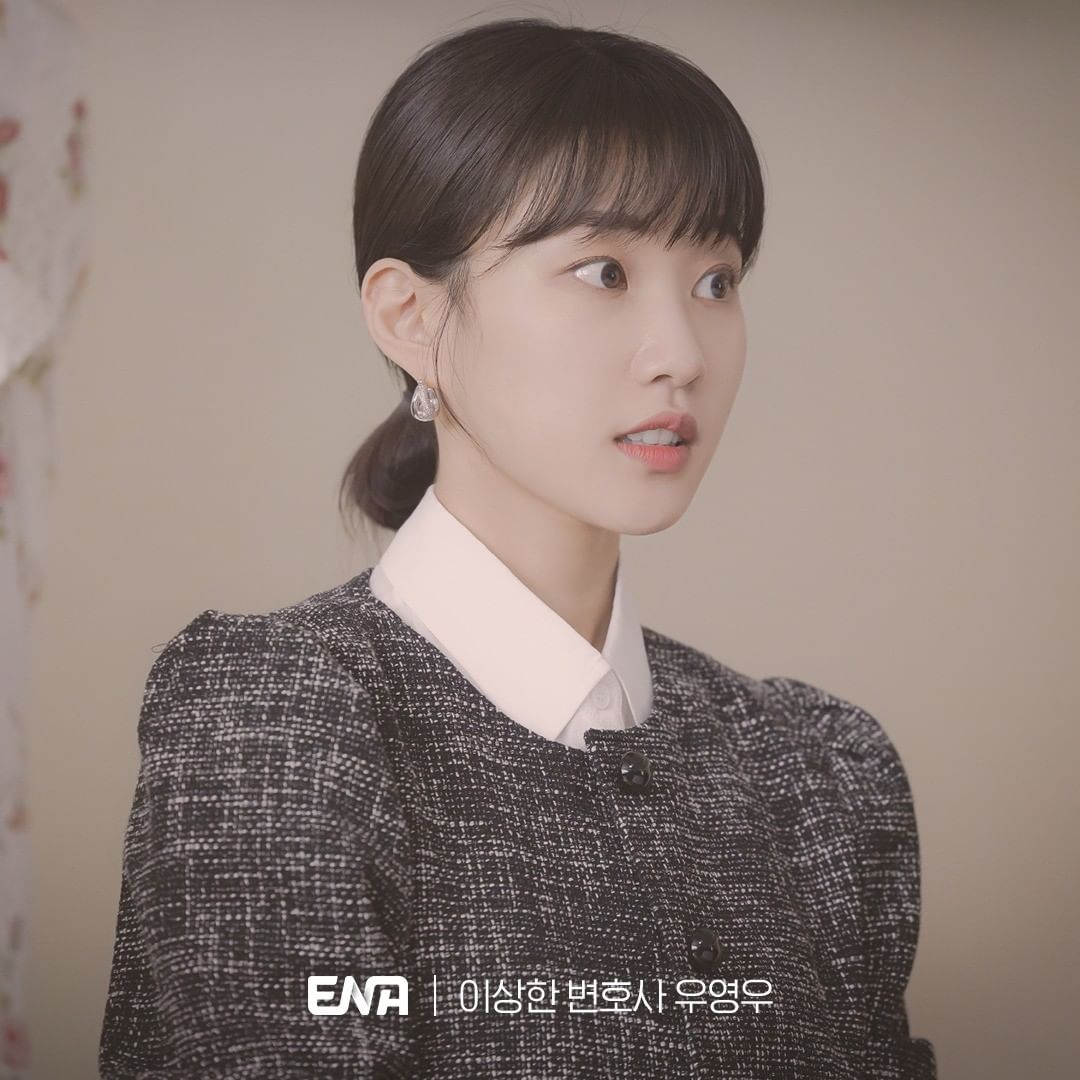 Remember Heo Sun Bin, the short-haired neurosurgeon in Hospital Playlist who was mentored by Chae Song Hwa? She was portrayed by Ha Yoon Kyung! The actress appeared in both seasons of the medical drama, starting as a third-year resident before she pursued a specific field. Yoon Kyung is a rookie in the K-entertainment industry and aside from Extraordinary Attorney Woo and Hospital Playlist, she was featured in She Would Never Know, Matrimonial Chaos, and Queen Number 2. 
Yunbok and Hongdo trying to survive in Yulje for 3 min 9 sec | Hospital Playlist
5. Joo Jong Hyuk as Kwon Min Woo
IDK about you but Tactician Kwon Min Woo makes my blood boil every time he's included in a scene. He's part of Atty. Jung's team but unlike the rest of the members, Min Woo sees Young Woo as his competitor and he would make things hard for her (such as keeping the research materials all to himself so that Young Woo will have zero ideas about the case). In an episode, he mentioned that he has worked his way to enter Hanbada and labeled Young Woo as the result of nepotism.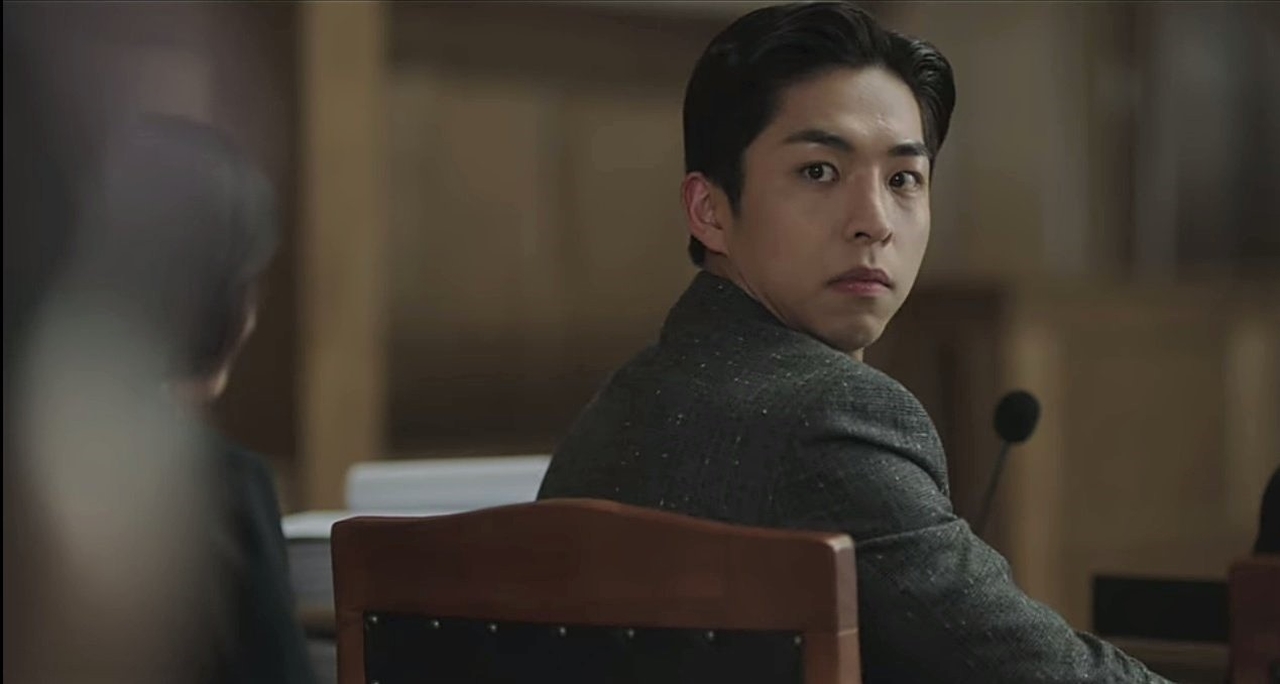 ADVERTISMENT - CONTINUE READING BELOW ↓
Another rookie actor is on his way to stardom! Joo Jong Hyuk's first K-drama is the Cha Eun Woo and Im Soo Hyang-led My ID Is Gangnam Beauty which was followed by Clean With Passion For Now. 2021 was a big year for him, having starred in a string of series such as D.P, The Veil, Yumi's Cells, and Happiness. Right now, he's also a cast member of Yumi's Cells 2.
D.P. | Official Trailer | Netflix [ENG SUB]
6. Baek Ji Won as Han Seon Young
Ah, the CEO of Hanbada. How can we forget her remarkable line? In episode one, she welcomed Young Woo and was the one who told Atty. Jung to take care of her. When he ~protested~ about her decision, Atty. Han Seon Young said to him: "Were you too fixated on the second page to check out the first one? She graduated with top honors from Seoul National University Law School and scored over 1,500 on the bar. If Hanbada doesn't bring in such talent, who will?". As Extraordinary Attorney Woo progresses, we're kinda unsure if she has good intentions toward Young Woo or if she's just using her to *annoy* Taesan Law Firm (more on this later).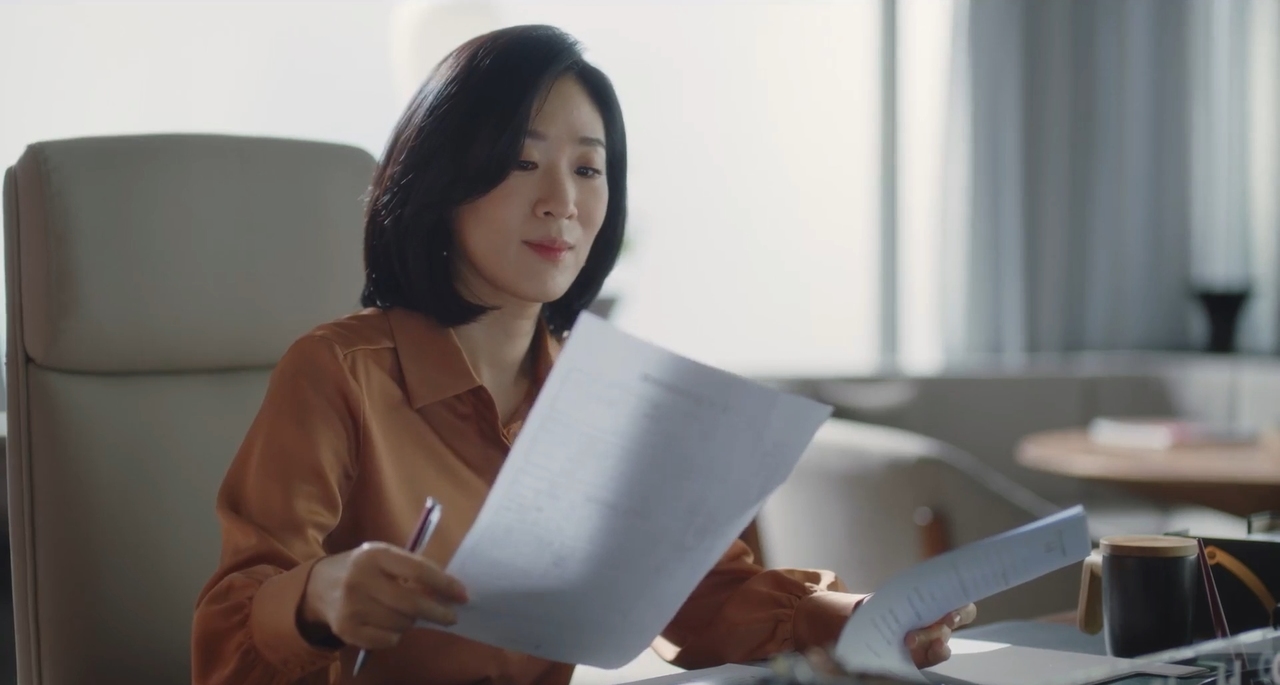 Did you know that Baek Ji Won has already worked with Park Eun Bin in the 2020 music drama, Do You Like Brahms? Here, she transformed into Seoryeong University's Lee Soo Kyung. The veteran actress has a long list of projects in her portfolio, and the most popular ones are Fight For My Way, The Fiery Priest, Be Melodramatic, Racket Boys, and Snowdrop.
(Baek Jiwon) / 'The Fiery Priest' Special
7. Jeon Bae Su as Woo Gwang Ho
Woo Gwang Ho is also a graduate of Seoul National University Law School like his daughter but he did not pursue his career. Instead, he chose to take care of Young Woo who means the world to him. Gwang Ho then became an owner of a gimbap restaurant. In episode eight of the drama, we've seen how selfless he is as a father when his ex-partner abandoned him and their child.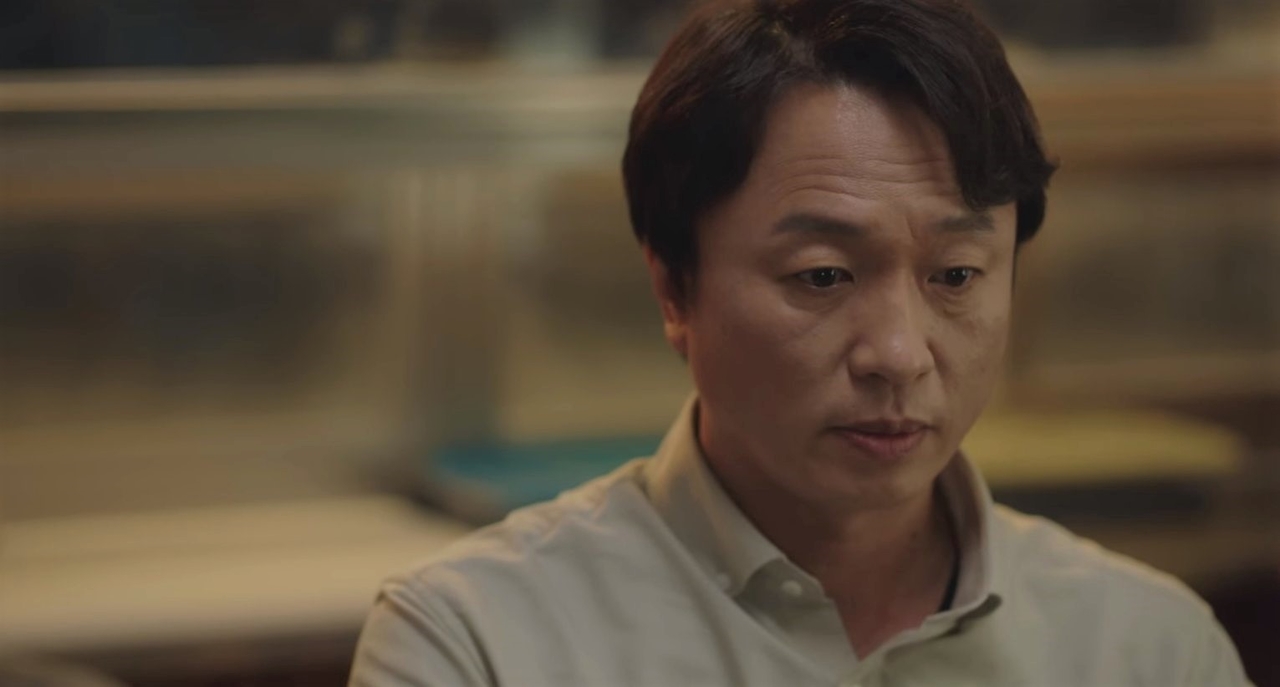 ADVERTISMENT - CONTINUE READING BELOW ↓
In All Of Us Are Dead, Jeon Bae Soo is also a doting father but this time it's to his high school daughter, Onjo! He's the one who taught her how to survive during the zombie apocalypse. The actor has played the role of an appa many, many times such as in the movie On Your Wedding Day and the K-drama Revolutionary Love. He was also cast in Mr. Queen, The King: Eternal Monarch, and When The Camellia Blooms.
ALL OF US ARE DEAD: Cheong-san's mom & Onjo's father heartbreaking moment
8. Jin Kyung as Tae Su Mi
Ah, the CEO of Taesan Law Firm who stepped down from her role to continue practicing the law. Tae Su Mi is the rival of Hanbada's Han Seon Young and in the recent episodes, we got a glimpse of how she's like during trials—she prepares way ahead of the opposing team and is always on top of her game, like when she gave an innovative presentation to the judge. When Su Mi met Young Woo, she immediately became fond of her and even asked her to join Taesan. It turns out, she's actually Young Woo's....estranged mother. *gasp*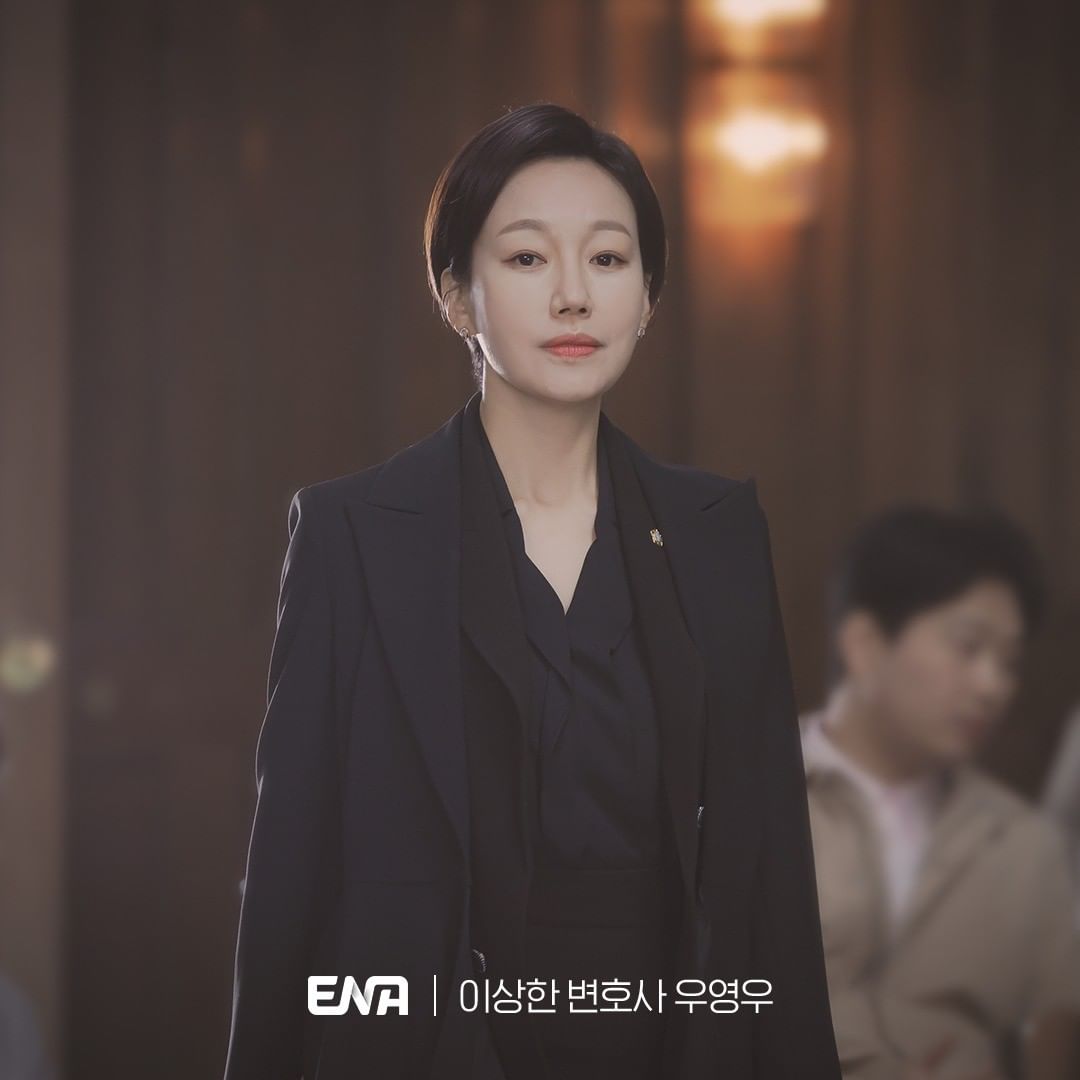 Dr. Romantic fans, you'll remember Jin Kyung as Oh Myung Shim, aka the nurse who's also the friend of Kim Sa Bu! In the other medical-slash-mental-health-series It's Okay, That's Love, she transformed into a psychiatrist named Lee Young Jin. It looks like the actress is a mainstay in hit dramas, and she has played important roles in shows like Good Doctor, Pinocchio, Oh My Venus, and Uncontrollably Fond.
Romantic Doctor, Teacher Kim Ep. 4: EPIC fight!
10. Joo Hyun Young as Dong Geu Ra Mi
If there's Woo to the Young to the Woo, there's Dong to the Geu to the Ra Mi! Young Woo's BFF is a bit of a troublemaker in school (she has no friends, too) but once she witnesses injustice, she's always to the rescue. Young Woo feels safe and protected when she's around Geu Ra Mi and her bestie is always ready to help her, may it be showing up in court or teaching her how to handle her ~feelings~ (toward Jun Ho, hehe).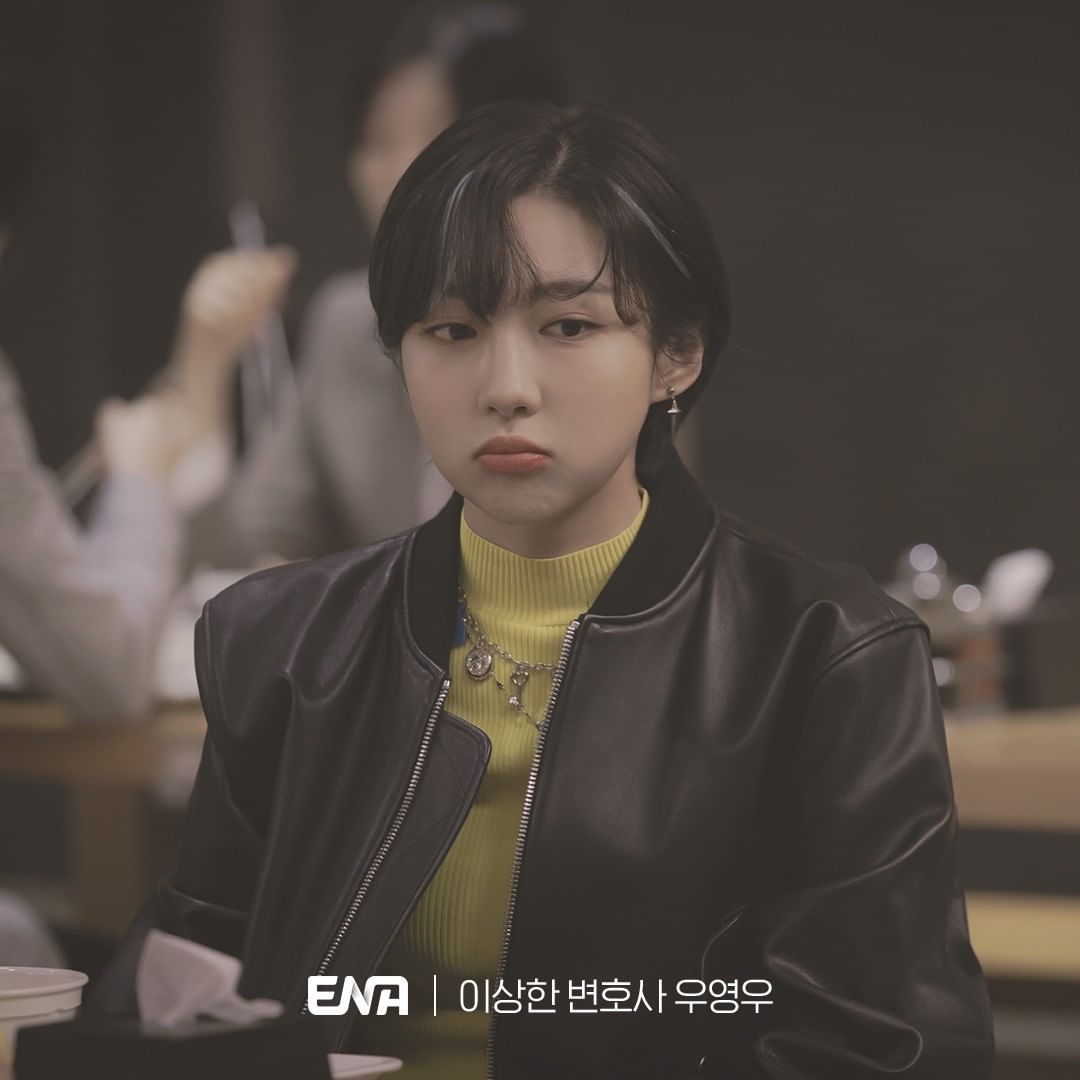 ADVERTISMENT - CONTINUE READING BELOW ↓
Did you know that Extraordinary Attorney Woo is Joo Hyun Young's first acting project? With her acting and charisma onscreen, it doesn't seem like it! Although she's new in K-dramaland, Hyun Young is popular in variety shows, Most recently, she won Best Female Variety Performer at the Baeksang Arts Awards and took home the Best New Female Entertainer trophy at the Blue Dragon Series Awards. Daebak!
MORE FAMILIAR FACES IN K-DRAMAS HERE:
All The Familiar Faces In 'Our Beloved Summer' And Where You've Seen Them Before
All The Familiar Faces In 'Vincenzo' And Where You've Seen Them Before
All The Familiar Faces In 'All Of Us Are Dead' And Where You've Seen Them Before