If there's one character that gets me so riled up whenever I watch It's Okay To Not Be Okay, it's, without a doubt, Nam Joo Ri. In the drama, Joo Ri is the soft-spoken nurse who has a major crush on Moon Gang Tae (Kim Soo Hyun). On the outside, she's mild and sweet but once she comes face-to-face with her childhood ~nemesis~ Ko Mun Yeong (Seo Ye Ji), damn does she get vicious!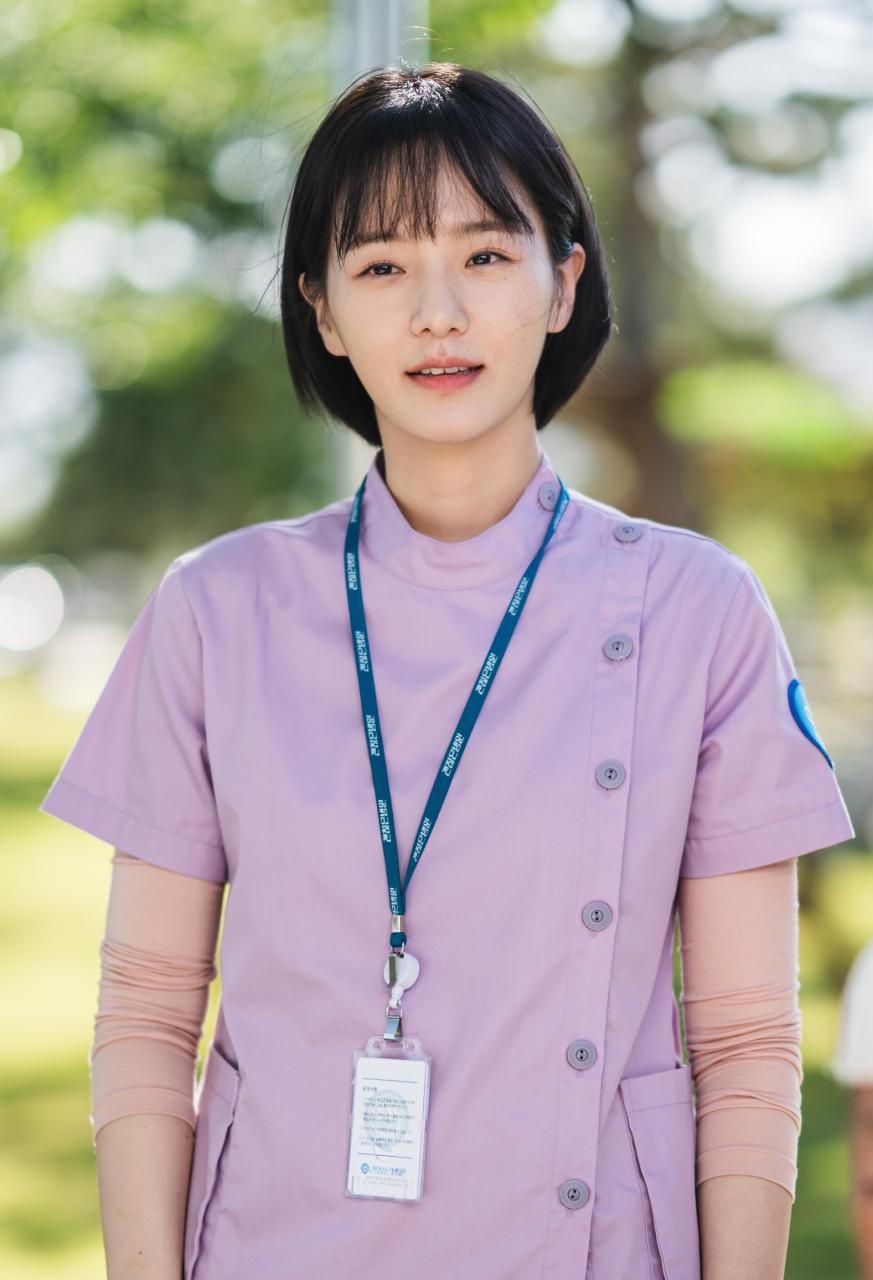 ADVERTISMENT - CONTINUE READING BELOW ↓
With her ~good girl~ exterior, she makes an even more effective kontrabida, which is given justice by the talented rising actress Park Gyu Young. Yes, we all have to remember that Joo Ri is a fictional character and that the actress who plays her is a totally different (read: REAL) person from the woman we see on-screen. So, we dug up a bit about Gyu Young and found some really interesting facts about her! Read on, below:
1. Gyu Young was born on July 27, 1993, which means she's turning 27 in a few weeks!
2. She actually graduated from the prestigious Yonsei University and studied under the Department of Clothing and Environment. How cool is that?!
3. She's signed with JYP Entertainment and only started acting in 2016. Her previous acting credits include: Romance Is A Bonus Book (2019), The Nokdu Flower (2019), and Miss Independent Ji Eun (2018).
ADVERTISMENT - CONTINUE READING BELOW ↓
4. Gyu Young is set to star in the Netflix adaptation of popular webtoon, Sweet Home, and will reportedly play the role of Yoon Ji Soo. Sweet Home will be released this year.
5. Based on her Insta posts, she seems to love Hollywood films—especially ones starring Timothee Chalamet.
ADVERTISMENT - CONTINUE READING BELOW ↓
6. And lastly, her hobbies are: dancing ballet and taking aesthetic photos of flowers!
ADVERTISMENT - CONTINUE READING BELOW ↓
What does your zodiac sign say about you? Subscribe to Cosmopolitan Philippines and find out!
Follow Jacinda on Instagram.