Kelsey Merritt, the first Filipina model to have walked the Victoria's Secret runway, is home in the Philippines for the holidays, and apparently, even she wasn't spared from her lola's comments. 
In a post on Instagram Stories, Kelsey shared a cheek-to-cheek photo with her lola with the caption: "Sabi ni Lola tumaba daw ako."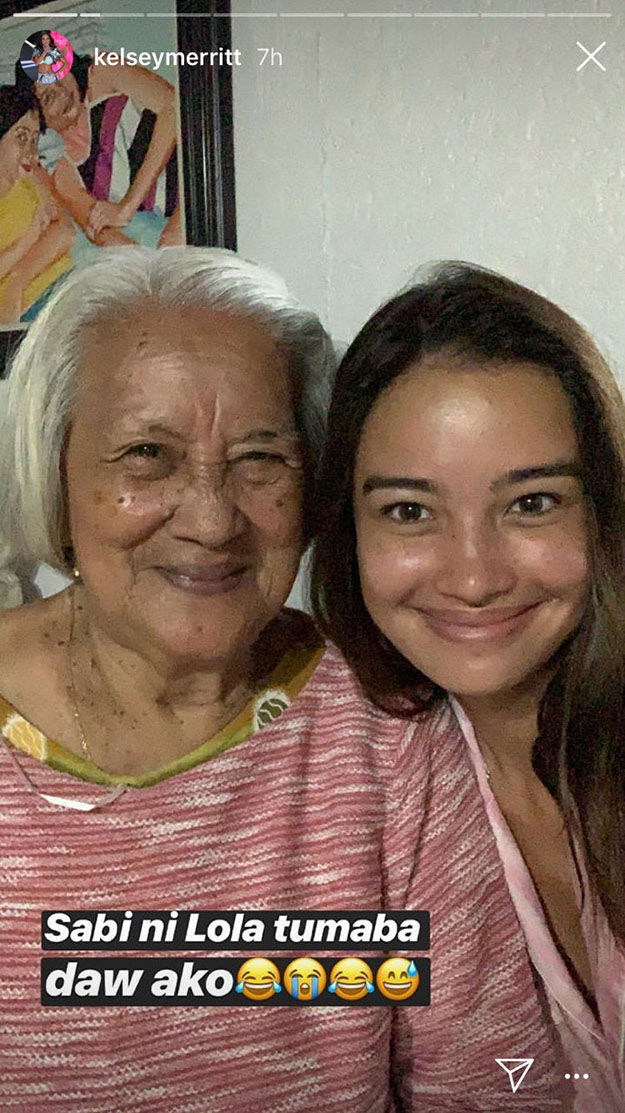 Kelsey wowed everyone during the Victoria's Secret Fashion Show in New York on December 3, 2018. In an interview done by The Filipino Channel's Balitang America, Kelsey shared details of her preparation: "Two months before the casting, I was already working out, I changed my diet. I love burgers, pizza…adobo..lahat 'yan.. niluluto ko… sa bahay [na] Filipino food." Kelsey hails from Pampanga, a place known of its rich culinary heritage.
Even Victoria's Secret bombshells—rare as they come—are not exempted from comments on expanding waistlines during the holidays. Don't worry Kels, you look GREAT.