Switching things up is always a normal part of anyone's career—actors included. So why is it that it is almost always big news when a star decides to change networks? Big networks in the Philippines move a lot like the mafia, for lack of a better term, and loyalty is always a big issue for folks who take "utang na loob" to the extreme. Plus, well, we totally blame our need for some quality tea, if you know what we mean. So for this list, we take a walk down memory lane and revisit some of the most controversial network transfers of the past two decades.  
Moving networks is a big deal for local celebs; check out these 10 times they made the headlines:
1. Bea Alonzo
Continue reading below ↓
Recommended Videos
Shift: ABS-CBN to GMA in 2021
The Deets: Bea Alonzo shocked everyone with her decision to shift networks after more than two decades with ABS-CBN. The move came over a year after Congress' rejection of ABS-CBN's franchise renewal; Bea is actually one of several stars who did not renew their contracts with Star Magic. Bea expressed many thanks to ABS-CBN for her time with the network—where she became one of the country's biggest stars—and said she looked forward to a new chapter with GMA during her contract signing on July 1.
2. Regine Velasquez
Shift: GMA to ABS-CBN in 2018
The Deets: The Asia's Songbird made the transfer from her home network of nearly 20 years, GMA, to ABS-CBN in 2018. News of the transfer was fueled by the fact that her husband, Ogie Alcasid, had earlier transferred to the Kapamilya network from TV5 in 2016—and that did not have anything to do with her decision to do the same. Ogie and Regine Velasquez had met when they were both working for GMA, although Regine actually started her career with a few shows on ABS-CBN as a teenager. Soon after her transfer, she revealed on Tonight With Boy Abunda that she had stuck with GMA for two decades even if there were times she was not working on a contract.
3. Sharon Cuneta
Shift: ABS-CBN to TV5 in 2012 and back to ABS-CBN in 2015
The Deets: Remember how #shookt everyone was back in 2011 when news broke that megastar Sharon Cuneta was leaving her home network of more than two decades for the revitalized TV5? Yup, that happened. She even had a talk show, Sharon: Kasama Mo, Kapatid for a while. Word on the street (aka social media) is that there was a massive talent fee that sealed the deal—but as Ate Shawie said upon her return to ABS-CBN in 2015 to host Your Face Sounds Familiar, "May tampo ako—this is the real reason I left." Sharon told the press that she had grown to realize running away from a misunderstanding was not the correct way to deal with it—put that in your little mental notebook of important life lessons.
4. Claudine Barretto
Shift: ABS-CBN to GMA to TV5 and back to ABS-CBN
The Deets: Claudine Barretto, the Optimum Star, was arguably one of ABS-CBN's biggest names in the '90s and 2000s (from Mula Sa Puso to her movies with the late Rico Yan)—which is why her sudden shift to rival network GMA in 2007 was a shocker. Add the rumors saying that her relationship with ABS-CBN had been rocky for a while—she apparently had not bagged a teleserye project in about a year—and you've got a truly controversial network transfer. Claudine stayed a few years with GMA before moving again to TV5 and finally came back to ABS-CBN in 2015.
5. Atom Araullo
Shift: GMA to ABS-CBN then back to GMA in 2017
The Deets: Before Atom Araullo became a journalist, he started out in GMA's 5 And Up, a youth-oriented news show, as well as Breakfast on Studio 23. He started getting serious about news reporting with a short stint in 24 Oras, and moved to ABS-CBN in 2005. For the next decade or so he cemented his status as a respected journalist. So when whispers of his return to GMA began floating in 2017, people were understandably confused—that is until he made it clear that the shift meant he could focus more on making documentaries. Hey, reach for your dreams, right?
6. Mel Tiangco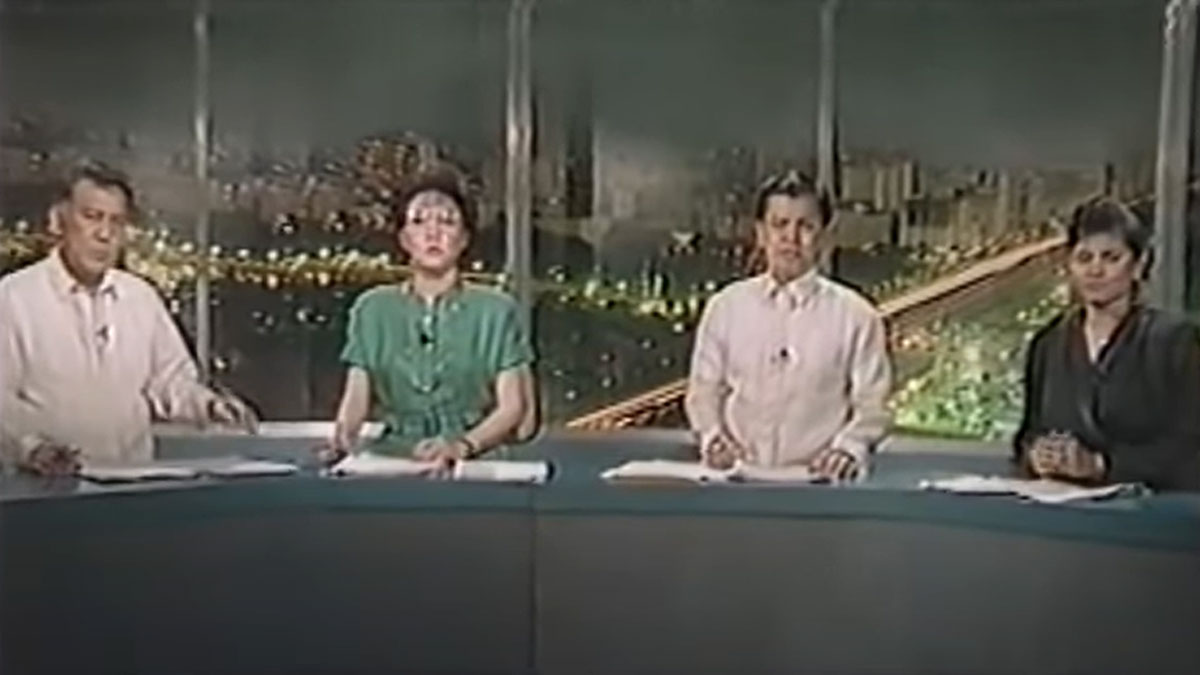 Shift: ABS-CBN to GMA in 1996—resulting in a 16-year legal battle
The Deets: Arguably the most long-lived controversial network-transfer story is of veteran journalist Mel Tiangco. Mel was one of the first broadcasters on TV Patrol, ABS-CBN's primetime newscast, which started in 1987. In 1995, she was suspended without pay when she starred in an advertisement, which was a huge no-no for journalists. This was a big factor in her decision to move to GMA in 1996—a move that prompted ABS-CBN to file a lawsuit for breach of contract. The case eventually made it all the way to the Supreme Court, which in 2011 confirmed the lower courts' verdicts clearing Mel of any fault. Remember her unforgettable 2013 interview where she compared her experience to an ipis? Yup, who could forget.
7. Heart Evangelista
Shift: ABS-CBN to GMA in 2008
The Deets: Heart Evangelista popped up on ABS-CBN youth-oriented shows Gimik back in the '90s. She was paired up with John Prats and even became a MYX VJ until her decision to transfer to GMA in 2008. Whispers are that her former manager Angeli Pangilinan-Valenciano of Genesis Entertainment was not informed of the transfer, resulting in a rift. Heart was under the management of her father, Reynaldo Ongpauco, and Anabelle Rama when she moved to GMA.
8. Bernadette Sembrano
Shift: GMA to ABS-CBN in 2004
The Deets: The events leading up to Bernadette Sembrano's decision to shift to ABS-CBN unfolded live on air. Well, most likely, that is. Back in 2003, Bernadette had to listen on air as her co-anchor Arnold Clavio read a statement from higher-ups stating that The Probe Team would not air after Saksi—which they both were anchoring—as usual. The episode in question featured a report on the then-Philippine Amusement and Gaming Corporation chairman Efraim Genuino and his questionable wealth—and it just so happened to be a report Bernadette herself had worked on. The newscast ended with her walking out, resulting in a suspension.
9. Dolphy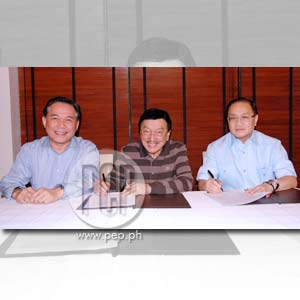 Shift: ABS-CBN to TV5 in 2010
The Deets: The late Dolphy Quizon made a surprise move by shifting from ABS-CBN, his home network for decades, to the revitalized TV5—at 81 years old. It was clear that the Comedy King had no plans of retiring. Reportedly, it's more likely that a lack of projects for him at ABS-CBN, plus the possibility of a sitcom with friends and family at TV5, was what pushed Dolphy to the decision. "I'll be working with TV5 in the meantime, but anytime ABS-CBN needs me, I'll just be here," he clarified when news of the transfer was made public.
10. Angel Locsin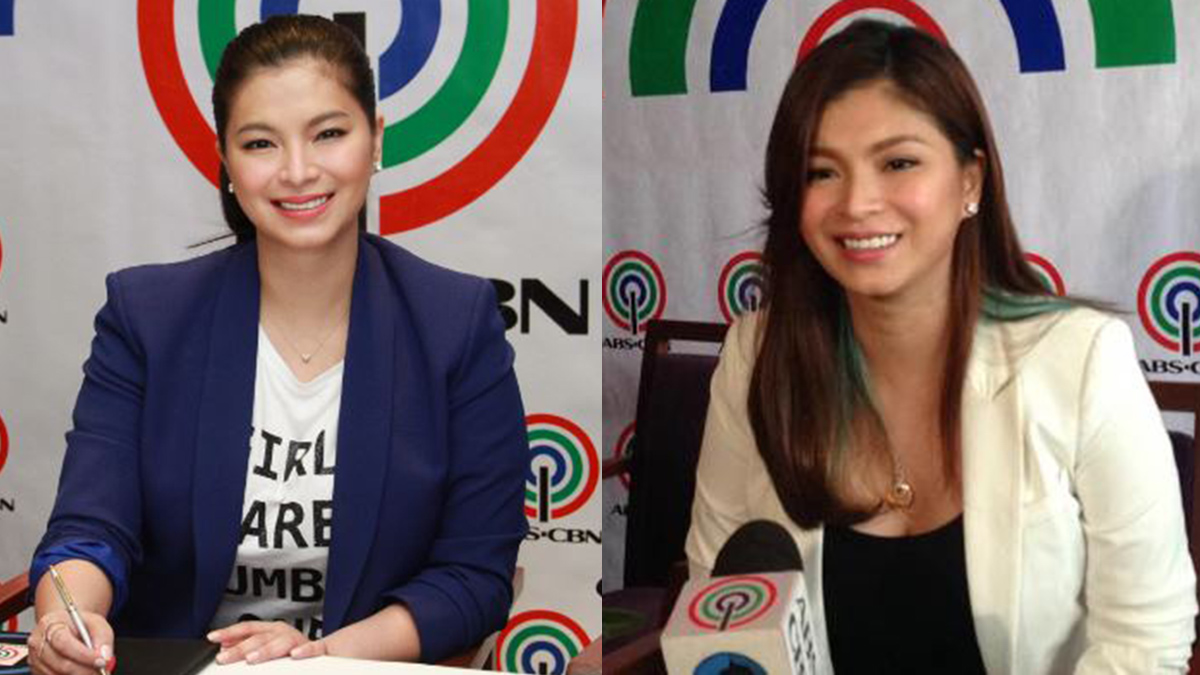 Shift: GMA to ABS-CBN in 2007
The Deets: Angel Locsin was GMA's biggest star in the early 2000s. She was Mulawin's Alwina and Darna, after all, but things got a little shaky when it came to the Marimar remake. Casting was done in 2007 and people were expecting Angel Locsin to take on the role of barrio lass Marimar—something she herself said she was reluctant to do because of all the dancing. A GMA-7 insider told PEP.ph that GMA never formally offered the role to Angel and it eventually went to Marian Rivera. Meanwhile, Angel left the Philippines for a while to study fashion design abroad. 
A few more churns of the rumor mill later, and Angel's camp confirmed her move to ABS-CBN. Fun fact: Angel auditioned to be part of ABS-CBN's Star Circle batches, and eventually joined GMA through the youth-oriented show Click after not being picked as a Star Circle member.