The King: Eternal Monarch has come to an end but our love for the epic Lee Min Ho and Kim Go Eun drama marches on. If, like us, you just can't get enough of Emperor Lee Gon and Jung Tae Eul's love story, aside from rewatching the show to your heart's content on Netflix, how about adding its iconic locations to your travel bucket list as well?
Below we round up seven of The King: Eternal Monarch's most memorable scenic shooting spots for the ultimate fan!
1. Ahopsan Forest
Where you saw it: The majestic bamboo forest frequently appears in the series as the gateway between the Kingdom of Corea and modern-day Seoul. It has also served as the filming location for other K-Dramas including My Sassy Girl, 100 Days My Prince, and Emperor: Ruler Of The Mask. Ahopsan is a privately-owned property, and though it's most famous for its growth of bamboos, the forest also harbors cedar and pine trees, most of which are over 100 to 300 years old.
Location: Midong-gil 37-1, Cheolma-myeon, Gijang-gun, Busan, South Korea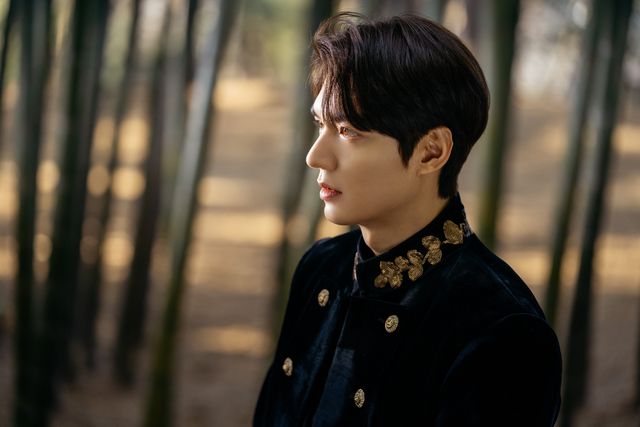 Continue reading below ↓
Recommended Videos
2. Gwanghwamun Square
Where you saw it: Gwanghwamun Square provides the setting for Emperor Lee Gon and Jung Tae Eul's first meeting. Considered a national landmark, it hosts the statue of King Sejong the Great, a revered monarch from the Joseon era who also created Hangul, Korea's writing system.
Location: 1-68 Sejong-daero, Sejongno, Jongno-gu, Seoul, South Korea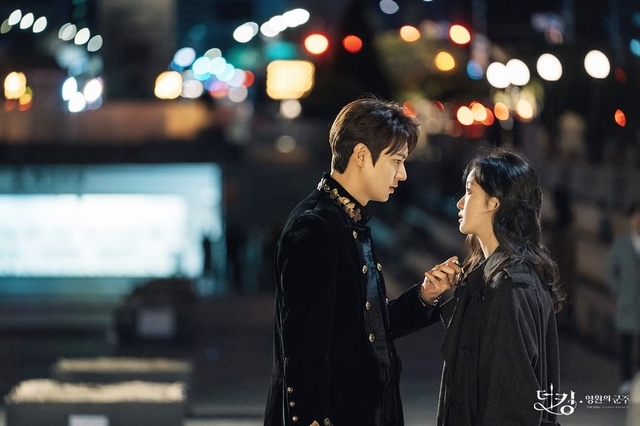 3. Taepyeong Salt Farm
Where you saw it: Lee Gon's half-uncle, the villainous Lee Rim, recruits an accomplice at the Taepyeong Salt Farm. Situated in Jeungdo Island in Sinan, it's considered as the largest sun-dried salt producer in Korea. Aside from an educational tour around the farm, visitors may also engage in various hands-on activities such as learning how to extract salt from seawater.
Location: Daecho-ri, Jeungdo-myeon, Sinan-gun, Jeollanam-do, South Korea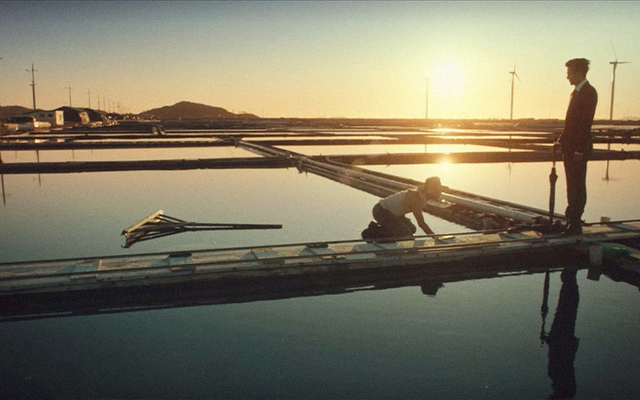 4. Jungri Sports Park
Where you saw it: The romantically breathtaking autumn scene with Lee Gon and Tae Eul was shot at the Jungri Sports Park in Daegu. It's an idyllic area for locals and tourists looking for a relaxing morning stroll.
Location: Near Waryong-ro 70-gil, Daegu, South Korea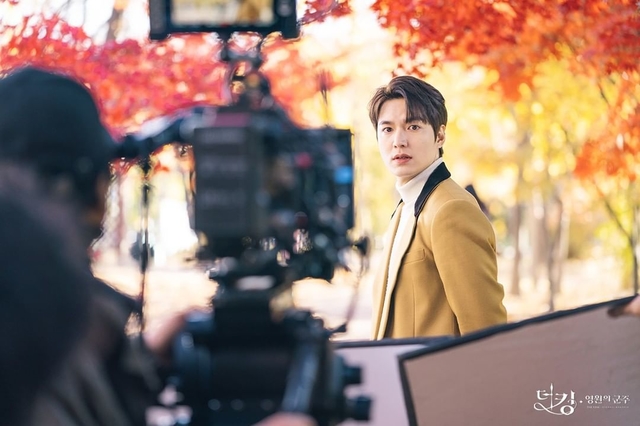 5. Woljeonggyo Bridge
Where you saw it: Commonly known as the Woljeong Bridge, this location provides the cinematic nighttime backdrop for a conversation between Captain Jo Yeong and head court-lady Noh Ok Nam. It's located in the Gyochon Traditional Village in Gyeongju and was originally built during the Silla period, which was ruled by King Gyeongdeok at the time. 
Location: 48 Gyo-dong, Gyeongju-si, Gyeongsangbuk-do, South Korea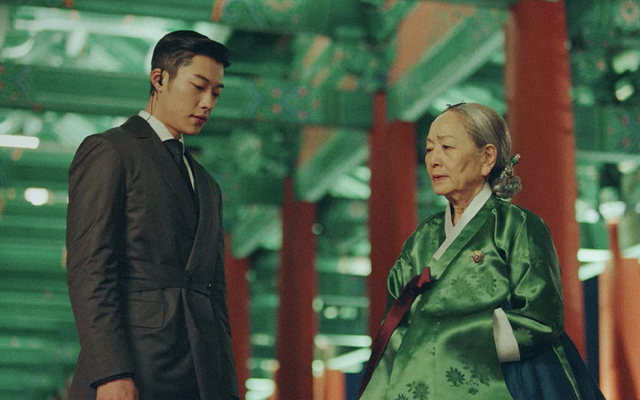 6. Gyesan Catholic Cathedral
Where you saw it: The funeral attended by Lee Gon and Jo Yeong was staged at the Gyesan Catholic Cathedral. This Gothic architectural marvel was rebuilt in 1902 using stained glass and galvanized iron after the original building was ravaged by a fire in 1899. It's historically known to be the only surviving structure in Daegu from the early 1900s.
Location: 10 Seoseong-ro, Jung-gu, Daegu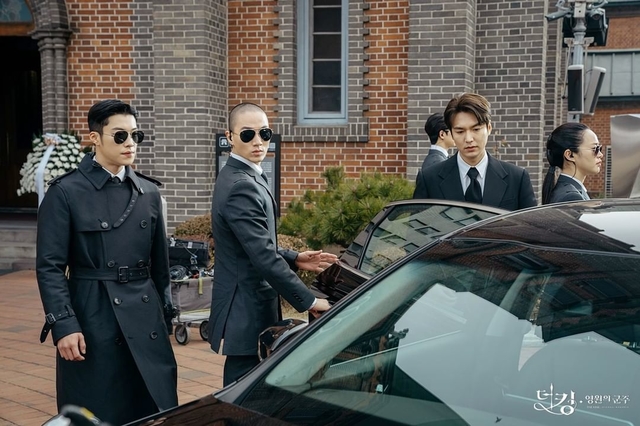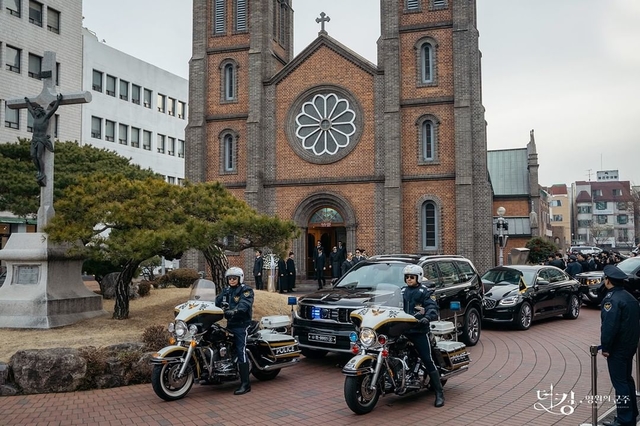 7. Paradise City Hotel And Resort
Where you saw it: Renamed the Royal Infinity Hotel for the series, this Incheon-based resort marks the villa where Lee Gon stays when he crosses over from his kingdom to the Republic of Korea. He specifically takes his lodging at the hotel's Grand Deluxe Pool Villa, a luxury room with amenities fit for a king.
Location: 186 Yeongjonghaeannam-ro 321beon-g, Unseo-dong, Jung-gu, Incheon, South Korea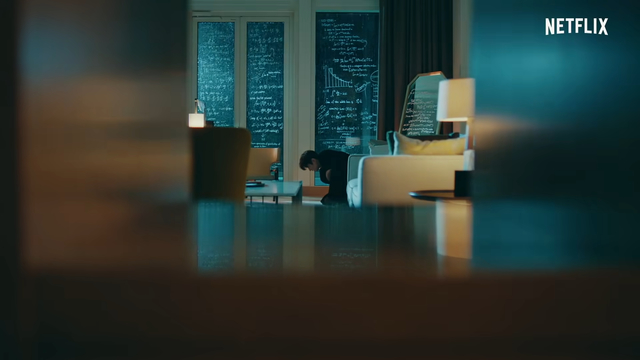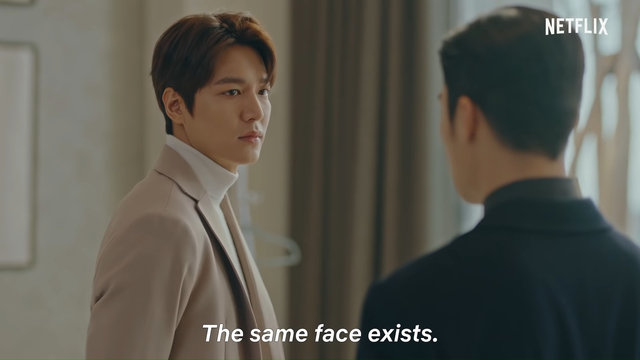 ***