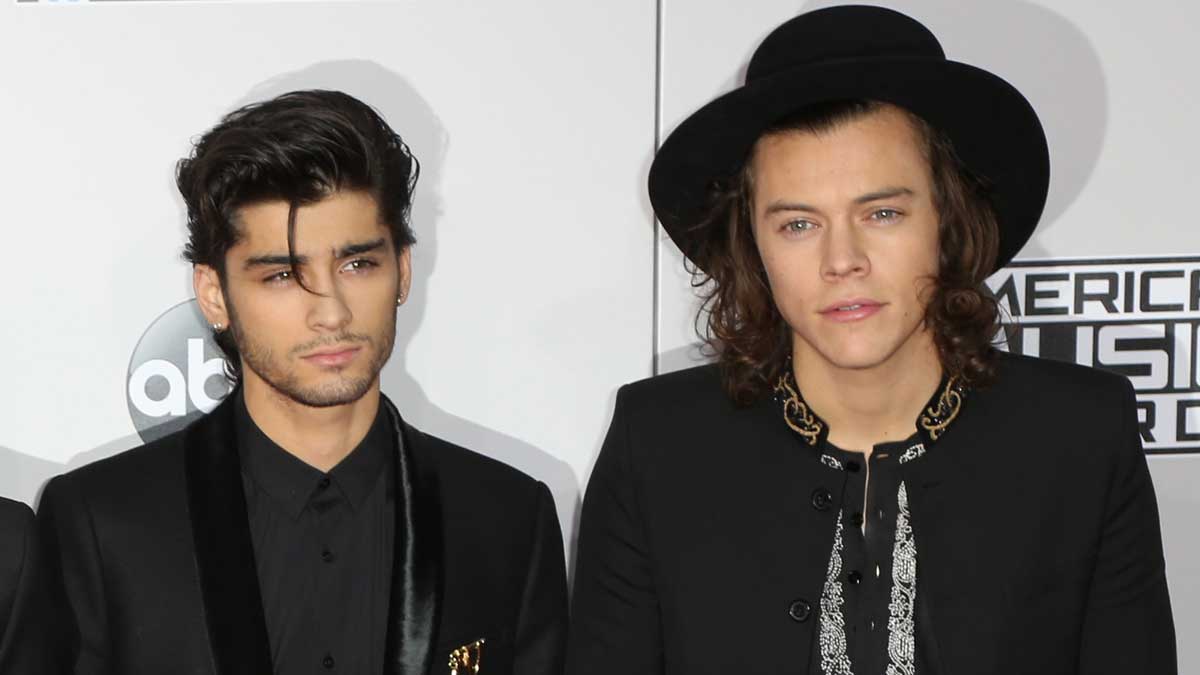 It's been a hot sec since there's been any new One Direction gossip to dissect and obsess over, but thankfully, Zayn Malik has conveniently provided some with his new song "Fingers."
The lyrics to the song are relatively general, though the bop definitely seems to be about a past love.
I've been f*cked and I want ya, I can't even text ya
'Cause my fingers ain't broken, but my heart is
If you wanna let me know where you hiding
I could come and love (I could come and love)
I could come and love (I could come and love ya)
Leave it to Directioners to conclude that the past love in question is actually...Harry Styles. They took to Twitter to voice this theory.
Lots of fans have always not-so-secretly hoped two of the band's members were together in a romantic way. For years, that speculation was around Harry and Louis Tomlinson. Louis shut those rumors down in an interview with The Sun. He said all the speculation made it really hard for the two of them to be friends because everyone overanalyzed everything they did.
SO, that left fans Harry and Zayn, a.k.a Zarry. Neither of them has openly denied the rumor (though, fine, Zayn is dating Gigi Hadid), but again, let's be clear that at this point it's just a rumor. Zayn does sing, "Didn't mean what I was saying/No, I wasn't playing, just confused," which could allude to how he left the band, but who really knows.
So, what's your take?
***
This article originally appeared on Cosmopolitan.com. Minor edits have been made by the Cosmo.ph editors.
Recommended Videos