Missing Flower of Evil? Us, too! To cope with our severe Lee Joon Gi withdrawals, we rounded up a few of the series' most memorable filming sites to bookmark for when it's a-okay to travel again. Planning your future South Korea itinerary? Check out the list below and be sure to include these K-drama-approved spots!
HERE ARE MORE K-DRAMA FILMING LOCATIONS YOU SHOULD CHECK OUT:
1. Cafe.Fun
Where you saw it: After picking her daughter up from school, Baek Hee Seong takes his daughter Eun Ha to this cafe for egg tarts. The cafe itself was established in 2018 and is made up of two floors.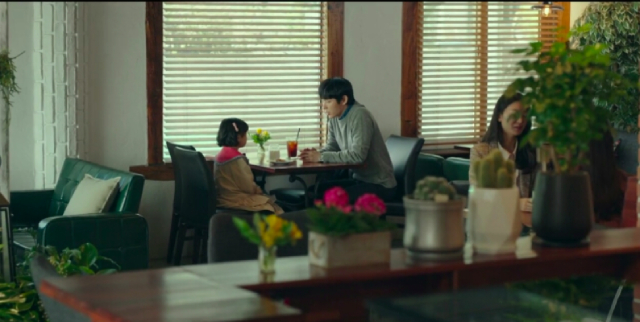 Location: 73 Seokhogongwon-ro, Sa 1(il)-dong, Sangnok-gu, Ansan-si, Gyeonggi-do
2. Seogang Bridge
Where you saw it: While on their way to his birthday party, Hee Seong drives across this bridge with Ji Won and Eun Ha onboard. Aside from Flower of Evil, over 40 K-dramas have filmed on Seogang Bridge including Record Of Youth, The King: Eternal Monarch, Love Alarm, What's Wrong With Secretary Kim, and Legend Of The Blue Sea.
Continue reading below ↓
Recommended Videos
3. Jaha Super
Where you saw it: Ji Won and Hee Seong first meet in front of this store, which is run by Ji Won's mother Moon Young Ok.
Location: 57 Jahamun-ro 42-gil, Sinyeong-dong, Jongno-gu
4. Barment
Where you saw it: Do Min Seok and Hee Seong have a chat at this pub on the same night of Jung Mi Sook's abducting. The original pub's name is a combination of 'bar' and 'garment' since it doubles as both a clothing alteration shop and a bourbon and whiskey bar.
Location: 140-8 Donggyo-ro, Seogyo-dong, Mapo-gu, Seoul
5. Muldwinda
Where you saw it: Do Hyun Soo, Kim Moo Jin, and Do Hae Soo meet up at this restaurant and makgeoli bar for dinner during episode 16. It's also the same scene where Hae Soo announces her plans to study overseas.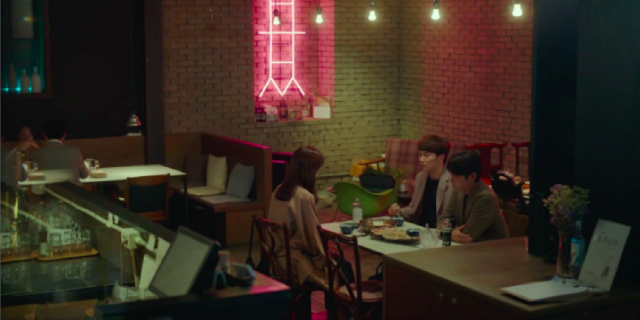 Location: 43 Kyonggidae-ro, Chungjeongno 3(sam)ga, Seodaemun-gu, Seoul  
6. Beijing Garden
Where you saw it: Owned by Nam Soon Gil in the series, the deserted resto is where he's stabbed to death by an ominous figure wearing a black coat, right after he reads an article written by Moo Jin. The Chinese restaurant first opened in 2012 and is located in Seoul's Eunpyeong District.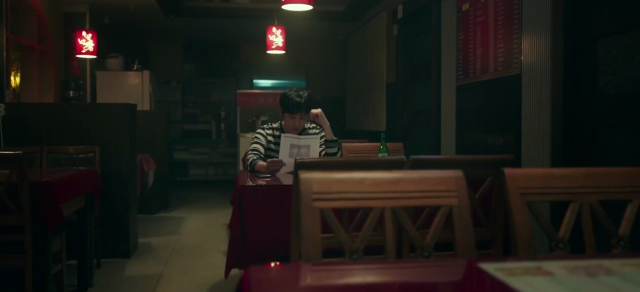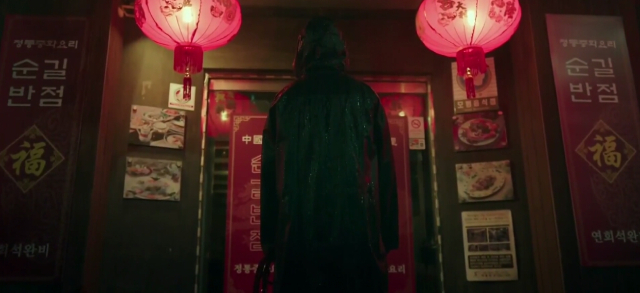 Location: 271 Galhyeon-ro, Galhyeon 1(il)-dong, Eunpyeong-gu, Seoul
7. Sweet Lazy Playground
Where you saw it: This alfresco cafe comes up on the 12th episode of Flower of Evil, where Hyun Soo and Detective Choi meet up to talk. Established in 2016, the actual cafe offers cookies and pastries galore and is a must-visit for anyone with a sweet tooth.
Location: 4 Yesul-ro 226 beon-gil, Guwol 1(il)-dong, Namdong-gu, Incheon
8. Hansung Church
Where you saw it: In episode 16, Hyun-soo and Ji Won attempt to sway Yang Jin Tae to testify for Hae Soo's case. The trio meet up at Kerith Brook Coffee, a cafe found inside Hansung Church, which functions as a worship church for presbyterians.
Location: 21 Sinjeong-ro 13-gil, Sinjeong-dong, Yangcheon-gu, Seoul
HERE ARE MORE K-DRAMA FILMING LOCATIONS YOU SHOULD CHECK OUT:
K-UPDATES