Trigger Warning: Rape and sexual assault.
Article updated: August 18, 2021, 6:00 p.m.
Kris Wu has been officially arrested in China following the rape accusations he received last month.
As reported by The Global Times via Soompi, Beijing's Chaoyang District prosecutors have confirmed that the pop idol has been detained on suspicion of rape. Apart from Du Meizhu, another Chinese woman living in Los Angeles claimed she was sexually abused by Kris Wu, and that she was not yet 18 years old when it happened.
***
Article updated: August 02, 2021, 7:00 p.m.
After being accused of sexual assault, Chinese-Canadian pop idol Kris Wu has been detained by police in Beijing, according to a report by BBC. The officials claimed that the 30-year-old "deceived young women multiple times into having sexual relations."
In connection to this, brands affiliated with Kris cut endorsement ties with him, including Louis Vuitton and Porsche.
***
Kris Wu (or Wu Yi Fan) has been trending online after getting caught in a series of sexual assault accusations that involve minors.
Earlier this month, Kris' alleged ex-girlfriend, 19-year-old influencer Du Meizhu, revealed that the Chinese superstar would offer music video castings and contracts to women, according to The Straits Times. She also added that some of them are underage and that he would allegedly sweet talk the girls into "spending the night with him." Following this statement, Kris and his agency filed a defamation suit against Meizhu.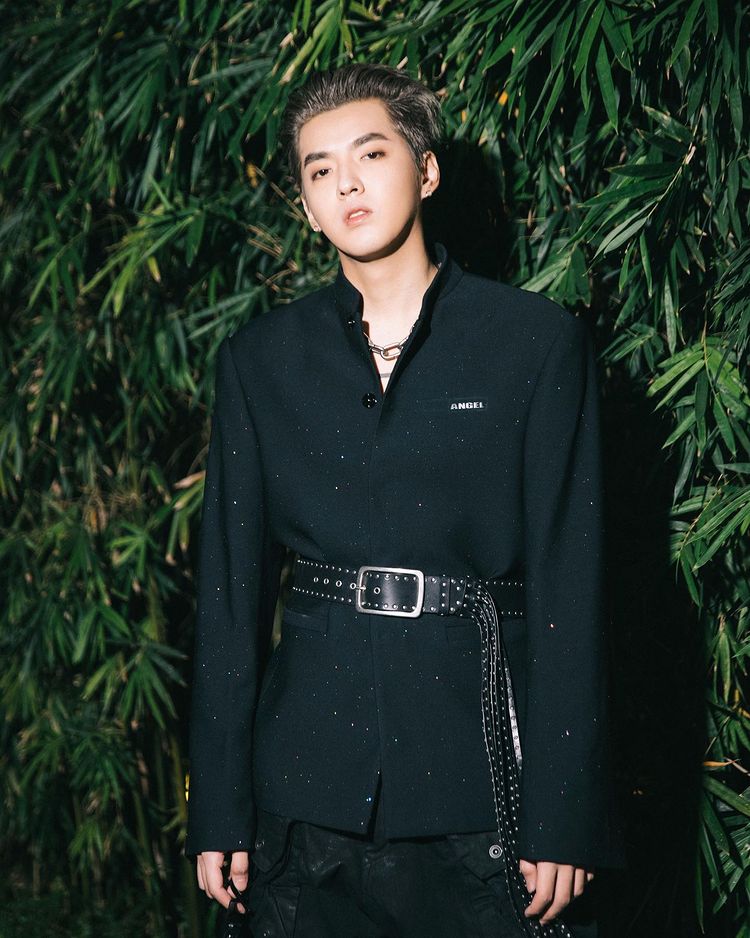 Continue reading below ↓
Recommended Videos
But the issue didn't stop there. Over the weekend, Meizhu released another revelation via NetEase Entertainment. As reported by the news site Dong-A Ilbo, the influencer said that Kris allegedly met underage girls from his fan club in person by telling them he was holding a mini fan meeting. The Chinese superstar would also reportedly tell the girls that there would be other fans who will join the event, but the fans would find themselves alone with him. He would allegedly also ask them to "drink alcohol in the process."
The report also mentioned how Kris would give 500,000 yuan (around P3.9 million) to the girls after having sex with them. As for Meizhu, she has reportedly already remitted 180,000 yuan (around P1.4 million) to him and will continue to return the "hush money." "There are more than seven victims, and two of them are minors. I hope that I will be the last victim, and I will fight fairly and fairly until the end," she said.
In response, Kris has denied the allegations through his Weibo account: "I have reached a point where I can't stand it because of people spreading rumors. I met the woman (the leaker) once at a meeting with my friends in December last year, but I have never done anything such as recommending alcohol. At that time, there were a lot of attendees. I've never done anything in my life, such as enticing anyone to commit adultery. The same goes for minors. If I ever did something like this, I would go to jail on my own. I will take all legal responsibility for my words."
When the news broke out, brands advertised by Kris started dropping him as their endorser. This includes the beauty brand KANS who recently cut ties with the artist. Other labels like Lancome and Kiehl's have reportedly hidden their promotional materials that featured him.
Kris Wu is a former member of the K-pop group EXO. In 2014, he filed a lawsuit against his agency, SM Entertainment, regarding his contract termination. The following year, the label filed a lawsuit against him due to contract violation.
MORE KOREAN NEWS STORIES RIGHT HERE:
Indonesians Cry Foul Over 'Racket Boys' Episode
'River Where The Moon Rises' Production Company Demands Payment For Damages From Ji Soo's Agency  
Kim Jung Hyun Reveals That His Agency Is Spreading False Statements About Him