Four Weddings and a Funeral is a rom-com series with not enough com—and not enough heart to make up for it. Sorry to be so cynical, but Hulu's remake of one of the most perfect movies in the genre feels more like an attempt to ride the "rom-com renaissance" train all the way off its tracks (hey, what I lack in pep, I make up for in puns).
This is a spoiler-free zone, but here's what you need to know. Girl meets boy, boy is engaged to girl's best friend, and every scene is stuffed with so many references to other mushy movies that you feel like you're on a scavenger hunt.
Need a bit more detail? Speechwriter Maya (GoT's Nathalie Emmanuel) escapes to London to reunite with her three best friends from college—and ignore her messy affair with a married politician. On her way, she loses her luggage and meets tall, dark, and handsome incarnate Kash (Nikesh Patel), who helps her find it. Fast-forward to her bestie Ainsley's (Rebecca Rittenhouse) rom-com-themed party, and guess what? Kash, who Maya couldn't stop gushing about, is her best friend's beau. Someone please count how many clichés came up in this paragraph alone.
Continue reading below ↓
Recommended Videos
Basically, what Four Weddings and a Funeral brings to the table is a much more diverse cast and writers room, which should absolutely be celebrated. Love to see it, but where half the cast (including the main two protagonists) are now POC, there are still no leading LGBTQ+ relationships to be found (at least for the first seven episodes). Turns out, expanding a two-hour classic into a 10-episode series still does not leave room to expand the genre's heteronormative pitfalls.
*exhales* All this to say, you're probably better off marathoning Hugh Grant's entire IMDb page than muddling through producer Mindy Kaling's lackluster remake. But don't take just my word for it. The reviews are in on Twitter...
But the worst part? Nathalie doesn't get to shout "Dracarys!" once the whole season!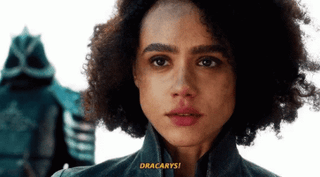 ***
This article originally appeared on Cosmopolitan.com. Minor edits have been made by the Cosmo.ph editors.