Gabbi Garcia and Khalil Ramos have become one of the internet's favorite couples, especially after they started the podcast Figure It Out where they've opened up about their relationship. They even shared the story of how they met and how they got together during their first episode (FYI, Kathryn Bernardo and Julia Barretto played a role in how they met!).
In another episode of their podcast, Gabbi and Khalil revealed more about their relationship, and this time, the conversations revolved around intimacy. One of the things they talked about was public display of affection, aka PDA. As a couple, it was only natural for the topic of PDA to pop up. It's something that's received mixed responses from people—some hate PDA, while others are totally fine with a little bit of it. Gabbi and Khalil actually have different views when it comes to being clingy and affectionate in public.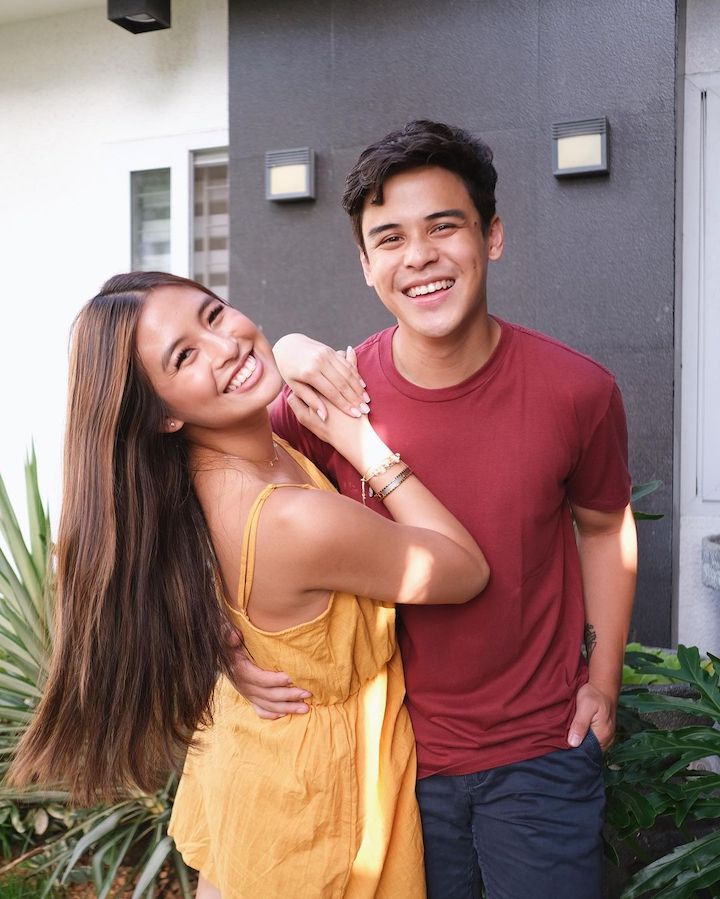 Gabbi explained that she hates PDA when they're in a professional setting because their colleagues might see it as unprofessional. "Coming from our industry, 'di ba parang ang daming tumataas ang kilay? So I don't want to appear na we're unprofessional when we're on set... If we have our own tents, we stay in our own tents," Gabbi shared.
Continue reading below ↓
Recommended Videos
On the other hand, Khalil is the clingy one at work—but he actually has a funny reason for it. "Half of it is because pinagti-tripan ko siya 'cause I know she hates it sa work. Pinagti-tripan ko siya to kind of make things light," Khalil explained. 
But when they're outside or with friends, they are the total opposite. Gabbi becomes the super clingy one and Khalil gets shy about it. "That's my love language—being affectionate—and I like it," Gabbi said. "Yung feeling ko na napo-proud ako na, 'Awww, may ka-hug ako!' Ganon."
Catch Gabbi and Khalil's Figure It Out podcast here:
EXPLORE COSMO