LADIES AND GENTLEMEN. Major, major news. One of the 123,134,809 Game Of Thrones prequels being tossed around HBO just got a 10-episode order, the network confirmed back in 2019, which means we're all heading back to Westeros. Thank god!
Here's everything we know about the series, called House Of The Dragon.
WAIT, WASN'T THERE ANOTHER GAME OF THRONES PREQUEL HAPPENING?
Yes. When HBO decided to end Thrones, the powers that be started working on a bunch of different spin-off and prequel ideas. At one point, there were reportedly seven different shows in development.
The one you're probably thinking of right now (with Naomi Watts) was maybe going to be called Blood Moon. It had shot a pilot and everything. That story took place, like, a thousand years before the events of Thrones. The network announced back in 2019 that that show is officially not happening. A major bummer.
SO, IS HOUSE OF THE DRAGON THE ONLY GOT SPIN-OFF WE'RE GONNA GET?
Probably not, honestly. Remember that HBO's main goal here is to make money, which means it will probably milk this Thrones thing for all it possibly can. The show was an absolute cash cow for HBO.
OKAY, GOT IT, SO WHAT'S HOUSE OF THE DRAGON ABOUT?
As you probably guessed from the title, it's about House Targaryen. It's based on George R. R. Martin's book about the family, Fire & Blood, which came out last year. Here's the summary of the book:
"Centuries before the events of A Game Of Thrones, House Targaryen—the only family of dragonlords to survive the Doom of Valyria—took up residence on Dragonstone. Fire & Blood begins their tale with the legendary Aegon the Conqueror, creator of the Iron Throne, and goes on to recount the generations of Targaryens who fought to hold that iconic seat, all the way up to the civil war that nearly tore their dynasty apart.

"What really happened during the Dance of the Dragons? Why was it so deadly to visit Valyria after the Doom? What were Maegor the Cruel's worst crimes? What was it like in Westeros when dragons ruled the skies? These are but a few of the questions answered in this essential chronicle, as related by a learned maester of the Citadel and featuring more than 80 all-new black-and-white illustrations by artist Doug Wheatley. Readers have glimpsed small parts of this narrative in such volumes as The World of Ice & Fire, but now, for the first time, the full tapestry of Targaryen history is revealed."
Continue reading below ↓
Recommended Videos
That should give you an indication of what the show will be about.
DO WE HAVE ANY OTHER INFO ABOUT THE PLOT?
No, but we have this sick poster.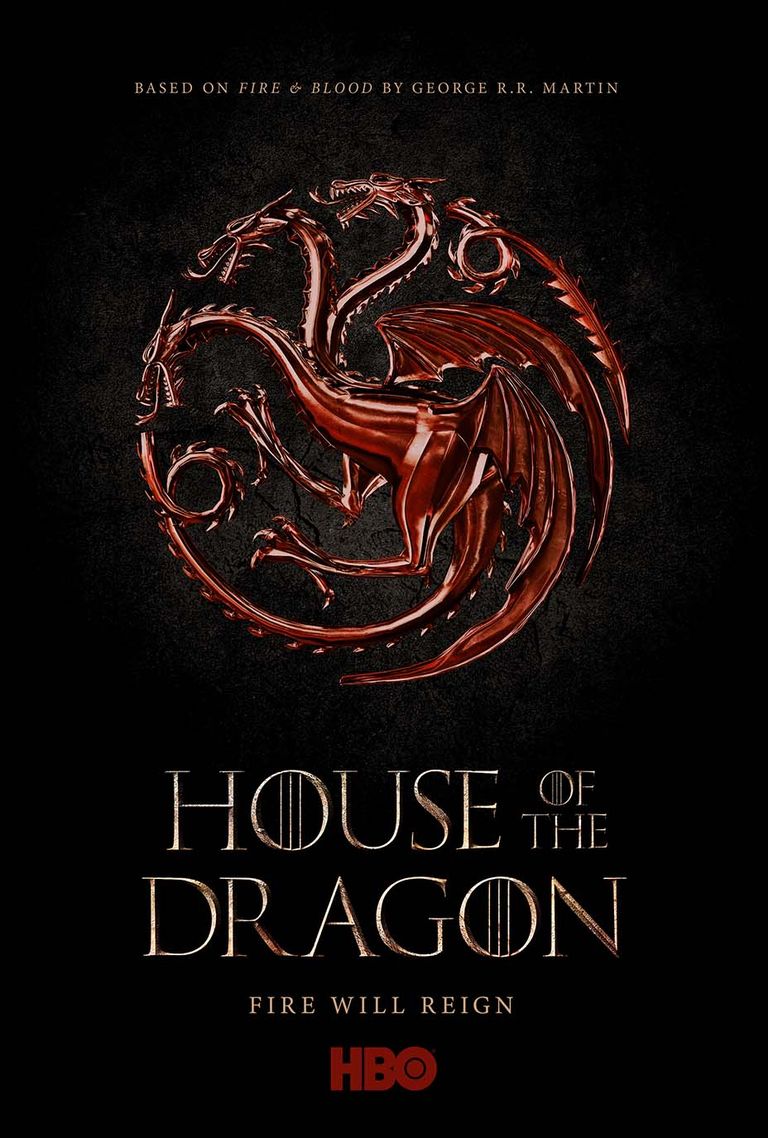 And HBO finally graced us with a teaser trailer that will absolutely make you freak out.
Yes, fire WILL reign.
LIT. WHO'S INVOLVED?
Great question! This cast is absolutely stacked with some new and familiar faces.
Paddy Considine (King Viserys Targaryen), Olivia Cooke (Alicent Hightower), Emma D'Arcy (Princess Rhaenrya Targaryen), Matt Smith (Prince Daemon Targaryen), Steve Toussaint (Lord Corlys Velaryon, aka the Sea Snake), Eve Best (Princess Rhaenys Velaryon), Rhys Ifans (Otto Hightower), Sonoya Mizuno (Mysaria), Fabian Frankel (Ser Criston Cole), Milly Alcock (young Princess Rhaenyra Targaryen), Emily Carey (young Alicent Hightower), Ryan Corr (Ser Harwin "Breakbones" Strong), Jefferson Hall (twins Lord Jason Lannister and Tyland Lannister), David Horovitch (Grand Master Mellos), Graham McTavish (Ser Harrold Westerling), Matthew Needham (Larys Strong), Bill Paterson (Lord Lyman Beesbury), and Gavid Spokes (Lord Lyonel Strong) have all joined the cast.
GRRM will be writing the show, with Miguel Sapochnik (who directed "Battle Of The Bastards") directing the pilot and other episodes.
Cosmopolitan will update this post when more info becomes available.
***
This article originally appeared on Cosmopolitan.com. Minor edits have been made by the Cosmo.ph editors.