Viserion—the White Walker dragon from Game Of Thrones that breathes blue flames and screeches like it's in agony—is voiced by drunk fans.
Sound designer Paula Fairfield was faced with arguably her biggest challenge so far when she was asked to create a whole new bunch of sounds for the undead creature—she needed to make him sound distinct from the other dragons.
Paula used all manner of instruments, including blowtorches and jackhammers, but the special ingredient here was the drunken yelling of Thrones fans.
A group of fans who regularly hold huge viewing parties in a bar in Chicago were asked by Paula to record their screams.
"She's like, 'Get drunk and weird with it,' and we're like, 'Done and done,'" one of the fans told Winter Is Coming.
"We just, like, took an evening, drank a f*ck-ton of gin and screamed our hearts out, and sent them off. And then she came and watched the finale with us, she never told us what it was for. And then when it was all over, she leaned over and was like, 'You guys are the ice dragon.'"
Pretty cool. No, that's not a pun.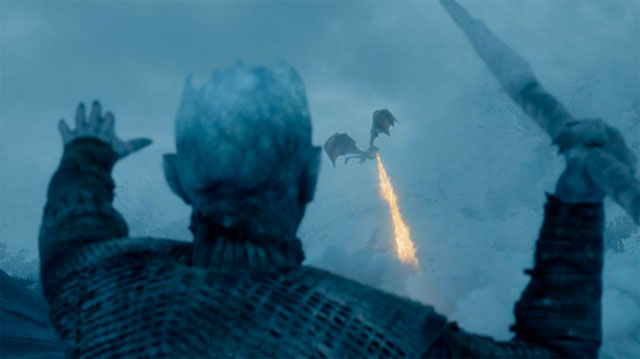 Continue reading below ↓
Recommended Videos
It surely goes without saying, but Nathalie Emmanuel, who plays Missandei, has promised that fans can expect to have their "mind blown" when they watch the show's final season.
Game Of Thrones season 8 will premiere in 2019. 
***
This article originally appeared on Cosmopolitan.com/uk. Minor edits have been made by the Cosmo.ph editors.