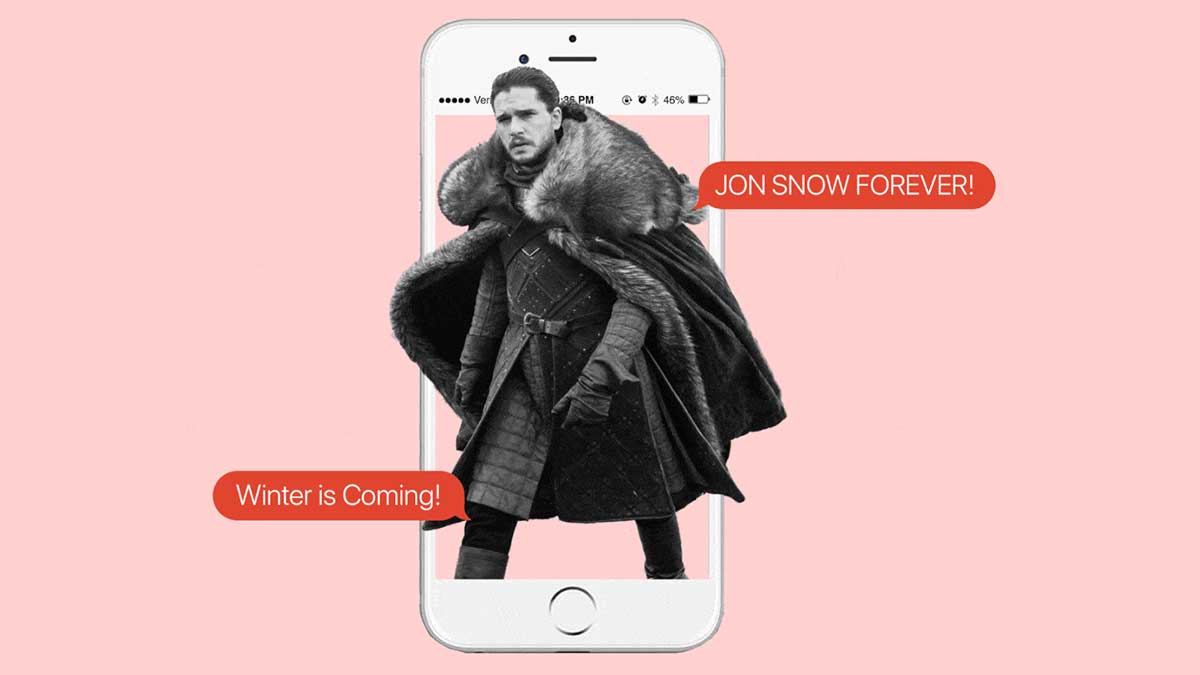 As someone who doesn't watch Game of Thrones, I have no idea what happened yesterday re: who died, who is pregnant, and/or who is having incest babies.
However, I do know lots about dating apps—which is definitely more aligned with my interests than dragons and languages I can't understand. You like swords, I like vibrators. We can still be friends, even if I don't drink the chalice Kool-Aid.
That said, for all you die-hard GoT stans looking for someone to cozy up with on Sunday nights, good news! Your GoT obsession could totally help you get more dating app matches too.
According to new data conducted by dating service Zoosk and tech site Mashable, the show's eighth and final season is helping singles lock down more dates.
Zoosk analyzed 375,454 messages between matches to find out how the mere mention of GoT could improve your interactions with your matches, and voilà! Initiating convos with the below references can increase your response rate by a shit-ton. See the data for yourself:
Talking about the Red Wedding will increase your response rate by 376 percent.
Daters who mention Tyrion in a message receive 165 percent more replies than average.
Singles who mentioned Hodor receive 120 percent more replies.
Bring up Jon Snow, and you'll see your response rate fly up by 43 percent.
Naming Cersei will raise your chances at a response by 14 percent. (Side note: Not sure why hers is so low...is she a bad character or something?)
Referencing "Winter is coming" will give you a solid 79 percent higher response rate. Opt for this over the phrase "Game of Thrones," though, since that only has a 19 percent higher than average response rate.
And there you have it: The key to combining your passion for GoT and your love life is by simply messaging your match that you hope Tyrion, Hodor, and Cersei all end up at the Red Wedding (sorry if this is a bad joke...again, don't know what this means).
Now get to, err, love-hunting or whatever it is you like to call it.
***
This article originally appeared on Cosmopolitan.com. Minor edits have been made by the Cosmo.ph editors.
Recommended Videos