It's time to start thinking about season eight of Game Of Thrones, so here's everything we know so far about the final series of GOT.
Game Of Thrones season eight release date
We currently have no actual air date for season eight, but despite the showrunners, David Benioff and D.B. Weiss, wanting it to air next year, there's a pretty good chance we won't be getting it until 2019 (WHYGODWHY?!?!) because HBO hasn't even started filming it yet, and that shit takes ages.
Although, Nikolaj Coster-Waldau, who plays Jaime, did say they're starting with filming in October.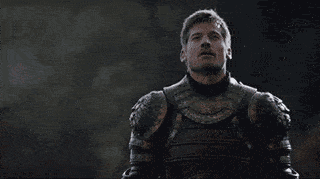 "I don't know what's going to happen next season, he told Collider. "We go back in October, so maybe in the next few weeks, we'll get the scripts and I'll find out."
Continue reading below ↓
Recommended Videos
How many episodes will there be in Game Of Thrones season eight?
We've been told by the showrunners that season eight will be another short one. We're looking at six episodes.
How long will the episodes be in Game Of Thrones season eight?
Okay, so we're getting fewer episodes, but they will be longer. Instead of an hour for each episode, season eight could boast 80-minute episodes. And there may even be feature-length episodes.
"Two hours per episode seems like it would be excessive, but it's a great show, so who knows?" HBO's Casey Bloys said.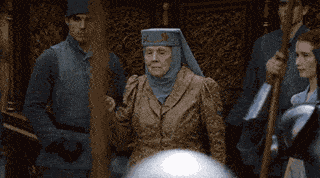 Has the script for Game Of Thrones season eight been written?
Yes. Yes it has. HBO's Casey confirmed this in 2017, but, of course, everyone's keeping tight-lipped about what will actually happen in the final season.
Will Games of Thrones season eight be the final season?
Sadly, yes. The president of programming at HBO Michael Lombardo has previously said Game Of Thrones would end after eight seasons.
"David and Dan are feeling there's probably two more years after season six, that's what we're looking at right now," he said in January before season 7 aired.
And in June last year, HBO's Casey said: The showrunners have a very specific plan about the number of seasons they want to do. If I could get them to do more I would take 10 more seasons. But we take their lead on what they [need] to make the best version of their show."
Game Of Thrones season eight cast
Right now, we don't know for sure who will be in season eight, but we sure as hell know who won't. (RIP.)
Although, annoyingly (depending on how you look at it), it looks like Cersei will be back for season eight.
In a recent interview, Lena Headey (who plays that bitch) hinted that her character makes it to the end of season seven.
"I [assumed] oh, I'm going to die," she told Time, recalling reading the script. "And then, I went straight to the end. I was really in shock. I think obviously, now, there's got to be some body count at the end of [season] eight."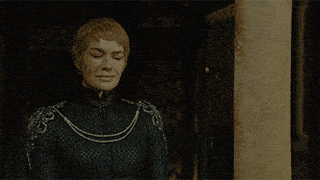 But what will happen to her brother/lover (still so, so gross) in season eight?
Now that he's left the Red Keep, Jaime has a big decision to make—he could either go straight to The Wall to sort those damn wights or he could inform Jon and Dany about Cersei's lie.
Nikolaj Coster-Walder told IndieWire: "I think he's going to try to get up there. We see him covering up his golden hand because once he's heading North, he's in enemy territory, and it's difficult to hide who he is when he has that golden hand. So I think he's going to try to get up to some commander whether it's Jon Snow or Daenerys Targaryen. We'll see."
If Jaime survives, will he return to Cersei?
"I think that you never finish with your family even if you want to," he said. "It's the thing that Tyrion says that there's not a day that he doesn't think about the fact that he killed his father even though he hated him. I'm sure for Jaime it'll be the same. He'll never be able to not have Cersei be a part of what makes him what he is."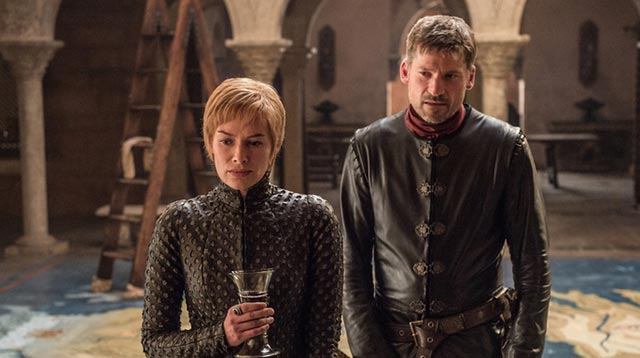 Ser Davos is also on his way to the eighth series and he can't believe his luck!
He told Esquire, "I feel like I'm at Wimbledon and I'm going to the final. It's funny you should say, knowing how good the quality of the show is, you go, 'Oh man, I hope I make it to the last season.' Of course, being a typical actor, now that I've made it to the final season, I want to make it to the final episode."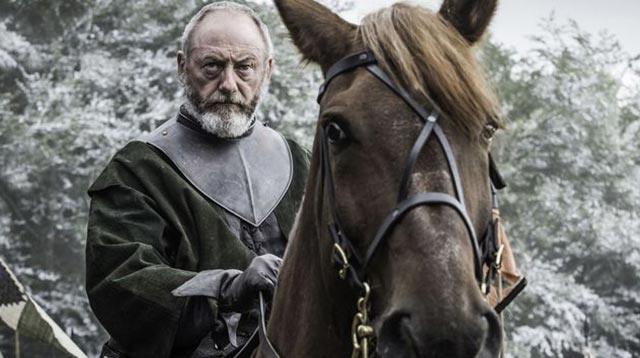 Game Of Thrones sequels, prequels, spin-offs and movies
Okay, so we've only got one more series of Game Of Thrones goodness—but what about a possible sequel, prequel, or even a movie? That'd be cool, right?
When asked about the prospect of any of these things happening, author George R. Martin said in April, "There is certainly no lack of material. There are eight million stories in Westeros as well and even more in Essos and the lands beyond. A whole world full of stories, waiting to be told if indeed HBO is interested."
Speaking specifically about a GOT movie, he said: "It might need a feature to tie things up. Something with a feature budget, like $100million for two hours. Those dragons get real big, you know."
So Game Of Thrones season seven may be over, but news of a spin-off series is enough to keep us ticking over until the final one arrives.
The show's producers are hooking up fans who just can't bear to be without Game of Thrones. According to Deadline, a new seven-part spinoff series will keep you involved until the eighth and final season begins—and there's more in the works, too.
Follow Anna on Twitter.

***
This article originally appeared on Cosmopolitan.com/uk. Minor edits have been made by the Cosmo.ph editors.