Look, yesterday's Game of Thrones episode was all kinds of rough, thanks to [SPOILER ALERT] not one but two major characters dying in the worst ways ever, not to mention Jon Snow rejecting Ghost without even giving him a boop on the nose. So as you embark on yet another GoT-induced emotional spiral, now might be a good time to remember that this is just a television show. In fact, HBO accidentally made that all kinds of clear during yesterday's episode by leaving a legit Starbucks cup right in the middle of a scene. Like... I know fighting the army of the dead is tiring, but....
Fans noticed the moment in question go down when everyone's having dinner and celebrating Jon + Arya's incredible ~battle skills~ (although let's be real, Jon did approximately nothing), and we get a shot of Daenerys serving major side-eye at her boyfriend/nephew. And before you're wondering if this is photoshopped, I went back and watched the scene with my own eyes and am here to tell you that nope, it is not.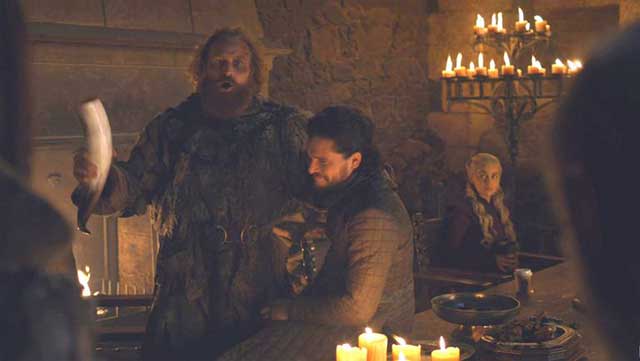 Continue reading below ↓
Recommended Videos
Did you spot it? No? Lemme help you out: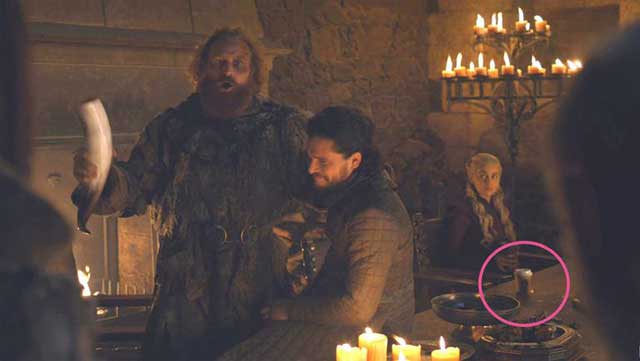 Kay, I need someone to explain to me a) where Starbucks is located in Winterfell, b) if the baristas know how to spell Daenerys' name, and c) what her order is. I'm going to guess she drinks five shots of espresso neat and Jon typically orders a vanilla frappuccino with extra whipped cream. Obviously, as fans note, it goes without saying that Tormund orders giant's milk lattes, goodbye.
***
This article originally appeared on Cosmopolitan.com. Minor edits have been made by the Cosmo.ph editors.