Gigi Hadid walked the Chanel runway at Paris Fashion Week this morning.
And so did a French runway crasher named Marie Benoliel (also known as Marie S'Infiltre)! Gigi was having none of it.
If you thought the Chanel runway show at Paris Fashion Week was the pinnacle of fashion decorum, you might be right. But this year, it also hosted a bizarre spectacle and Gigi Hadid had to take care of a French comedian runway crasher. (Security team? I don't know her.)
WWD ID'd the crasher as a 28-year-old French YouTuber and comedian named Marie Benoliel, who also goes by Marie S'Infiltre, and this lady fully ran up to the catwalk without an invite. According to WWD, she does this kind of thing a lot and crashed the runway at Etan earlier this week.
Please enjoy these bizarre pictures and video that pretty much sum up what happened at Chanel: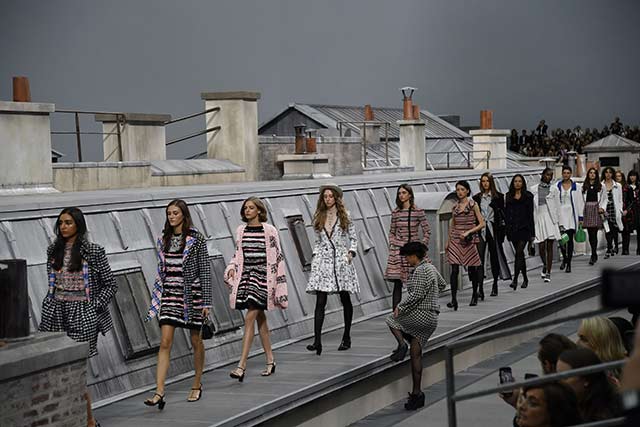 Continue reading below ↓
Recommended Videos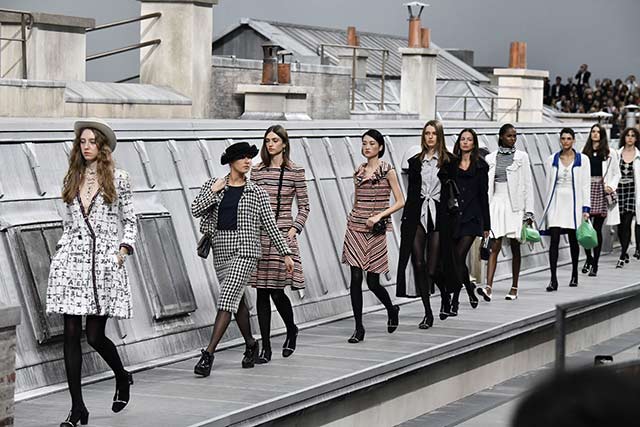 Okay, before we get to the whole "Gigi saves the day/runway/Chanel's legacy/etc." thing, let's take a second to give credit where credit is due, because those two models the crasher sandwiched herself between did not even BLINK when they were disturbed. The dedication! The concentration!
Once Marie was in the lineup of models (who kindly made a lil space for her), she proceeded down the runway as security scrambled behind her.
It was quite a display for the YouTuber, who might have wanted to live out a Chanel runway dream (she'd better make a YouTube video about this, can you imagine all the clickbaity title options??). All was going according to plan until she came face-to-face with Actual Supermodel Gigi Hadid. When Marie tried to slip past, Gigi held her ground, leaving Marie to awkwardly stop and pose with her arms.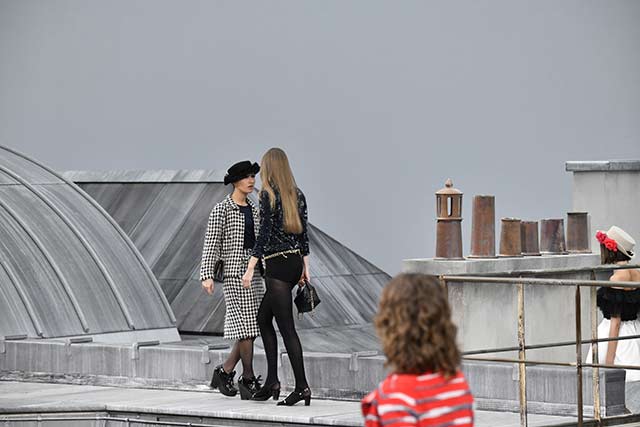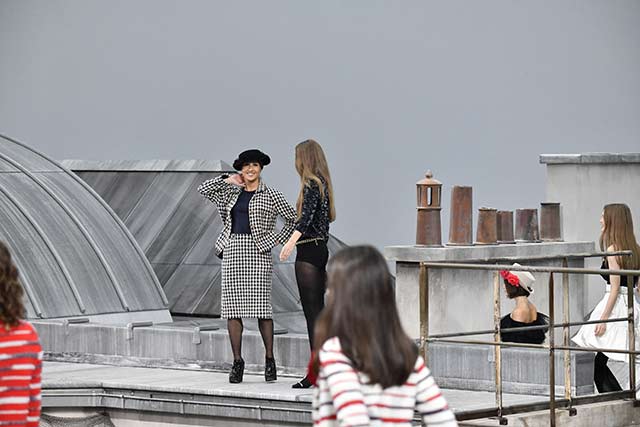 Gigi then kindly but firmly led the party crasher to the exit, putting a definitive end to the whole spectacle. Honestly, Marie should have known that running into Gigi was 10x more likely to get her kicked off the catwalk than running into security. As we've written before, Gigi's a bona fide boxer and will fuck you up if need be.
After watching this go down, people have mixed reactions to everything. Some (possibly including Anna Wintour) thought it was the funniest thing ever:
Some definitely did NOT:
Some were Team Marie:
And obviously, some were Team Gigi:
Well, at least we know now that if Gigi really wanted to, she could trade her modeling days for a role as a full-time runway guard. IDK what that intel helps with, but hey, now we know.
***
This article originally appeared on Cosmopolitan.com. Minor edits have been made by the Cosmo.ph editors.