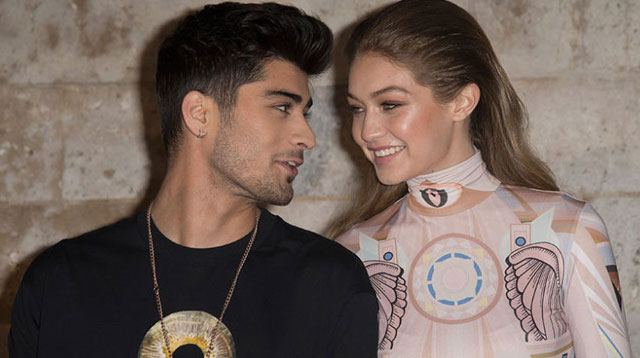 Love, eh? It's a pretty glorious thing.
And a couple that is totally feeling the love right now? Gigi Hadid and Zayn Malik.
Gigi, 21, has declared her feelings for 24-year-old Zayn with a super-sweet Instagram Story.
The model posted a photo of Zayn looking like a total dreamboat (obvs), on the social media site, and added the text: "Love of my life."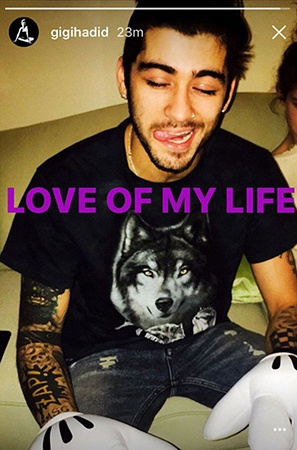 In the photo, the ex-One Direction star can be seen wearing Mickey Mouse gloves. The same Mickey Mouse gloves we saw Gigi wearing at the weekend during a trip to Disneyland Paris.
She visited the theme park with sister Bella while the pair were in the French capital for Paris Fashion Week.
"Mickey with fans today," Gigi, 21, wrote alongside the snap of her and Bella blowing kisses at Mickey.
Bella, 20, also posted a photo of the meeting, and captioned it, "Best day ever."
She added that "Gigi wore Mickey gloves for six hours."
Seems about right…
But back to Zayn—Gigi recently revealed to Ellen DeGeneres how her and the Pillowtalk star met.
She said on her chat show, "We actually met at a friend's birthday party a few years ago. He was in New York to come to the Victoria's Secret show last year, I think, and ended up not coming. And I was like, I'll play it cool. Like, I'll go to the after-party. He wasn't there. And then later that week we ended up going on our first date."
"We played it cool for like 10 minutes and then I was like, 'You're really cute.'" she said. "We connected like, really quickly, and just—we just started, like yeah, we had the kind of same sense of humor and [started] sharing videos and obviously Noah Ritter videos started coming up."
Who'd have thought a little ginger kid with a love for the word "apparently" could bring two worldwide megastars together.
Follow Anna on Twitter.
***
This article originally appeared on Cosmopolitan.co.uk. Minor edits have been made by the Cosmo.ph editors.
Recommended Videos