*Season 2 Spoilers Ahead*
Thai Netflix series Girl From Nowhere dropped its second season this month, and fans are already craving for a third installment! The show tells the story of Nanno, a mysterious girl who transfers to different schools to expose the lies and deep dark secrets of students and faculty. The show was even number one on Netflix PH just a few days after Season 2 dropped. 
So. Will there be a third season of Girl From Nowhere? 
The short answer is no, because Netflix hasn't announced another season yet. Buuut, knowing how Season 2 ended, it seems cruel to just leave us hanging like that! A refresher: In Episode 8: The Judgement, Nanno prevents Junko from killing her mom...and Junko's mom then kills Nanno. Junko proceeds to kill her mom and it seems like Junko and Yuri are now teaming up to *cause chaos*. 
At the end of the episode, we see a uniformed girl with her back to us, sitting on a railing. Nanno's voice in the background says: "In a world where everyone thinks they are free and does whatever the hell they want, am I really necessary anymore?" I mean, Nanno can't really be dead, right? 
Continue reading below ↓
Recommended Videos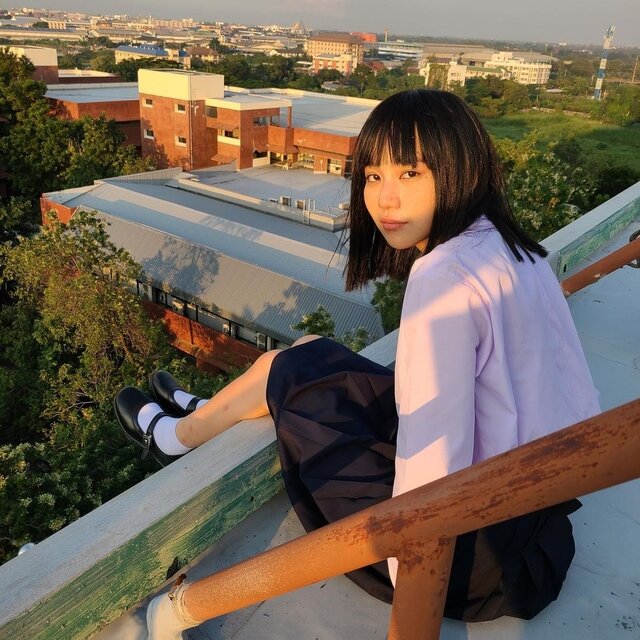 Girl From Nowhere fan Facebook groups are coming up with their theories for Season 3's plot, including stories about Nanno's origins, Nanno's "daughter" avenging her ~death~, and TK coming back into her life. Others also pointed out that Season 1 had 13 episodes while Season 2 only had eight, so ~maybe~ they filmed more episodes that will be enough for a third season. 
Pinoy fans have even discovered a video of KITTYCHICHA (Nanno) and "James" Teeradon Supapunpinyo (Nanai), where they reportedly discussed names for Nanno and Nanai's daughter. Rumor has it: They even *hinted* at a third season. 
Another clue fans found is an Instagram Story by Best Ekawat, the actor who played TK in Season 1. Best reposted a Nanno + TK photo which had the text "TK and Nanno for Season 3" in it! I HAVE SO MANY FEELINGS RIGHT NOW.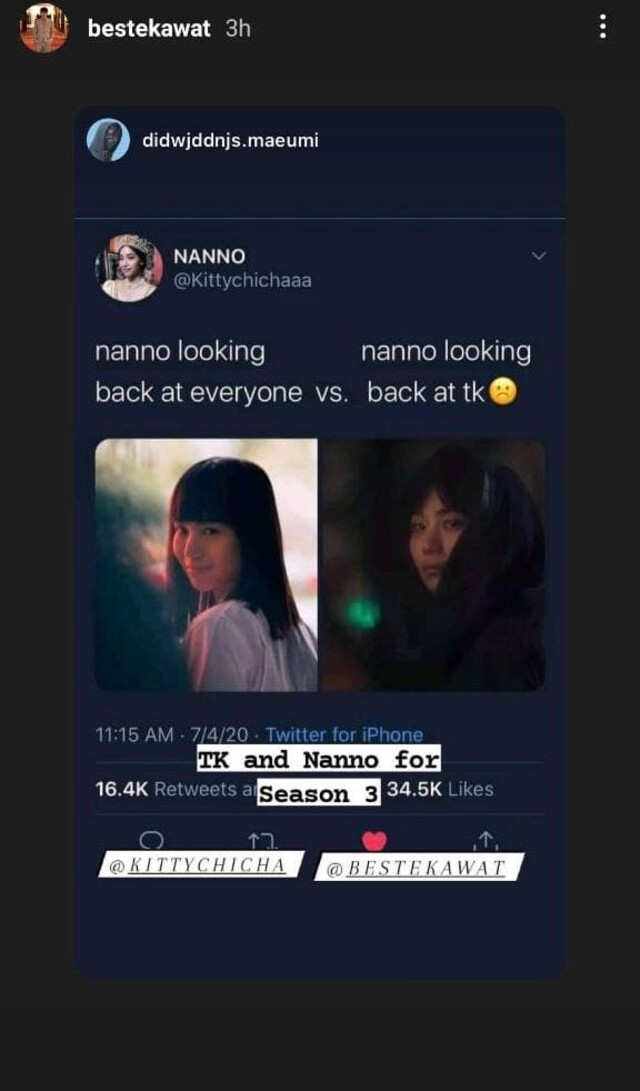 Stay tuned for updates! Meanwhile, for more Girl From Nowhere facts, click here. 
***
We're officially on Viber! Be part of our growing community and subscribe to Cosmopolitan Philippines now!