Supermodel Gisele Bündchen shared in her recently-released memoir Lessons: My Path to a Meaningful Life that she broke down crying when she learned she'd have to walk a runway without a shirt on. The show in question was Alexander McQueen's in 1998, and as a model at the beginning of her career, it was her first international gig.
She "couldn't believe" she was selected for the show, but wrote that she had not been called in for any fittings. The day of the show, she had three looks: the first two were a silver number and a dress, but the third, she recalled, was simply a skirt.
The then 18-year-old asked where the shirt was, and someone replied, "There is no top." She then began to cry and thought about how disappointed her parents would be if they found out. She also felt torn because she felt her burgeoning modeling career would be over if she decided not to walk in the famous designer's show.
Luckily, there was someone who stepped in to help.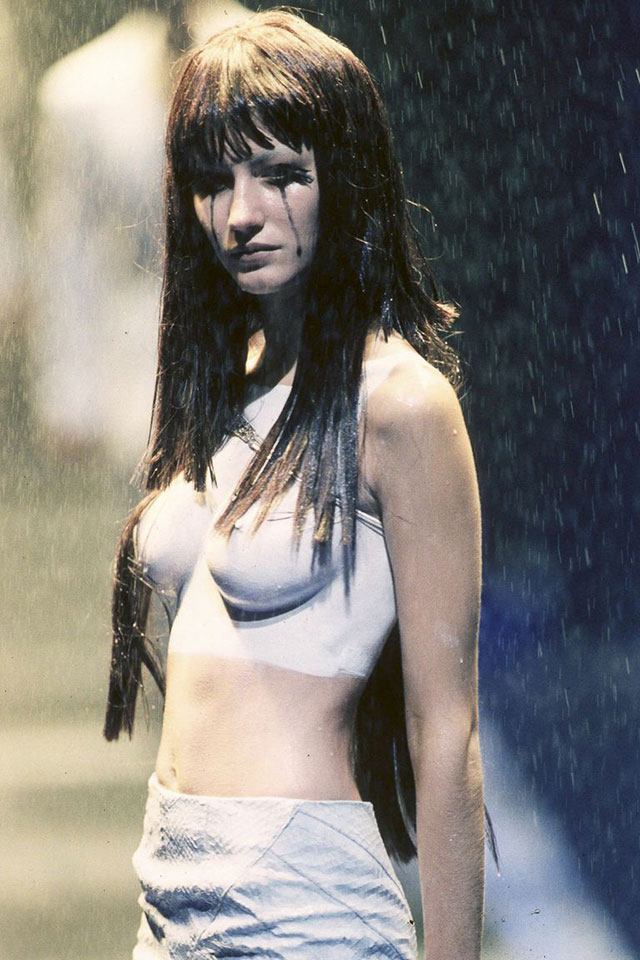 Continue reading below ↓
Recommended Videos
"As soon as Val, the makeup artist, saw the situation, she said she would paint a top on me using white makeup," she wrote in the book. Gisele ultimately decided to walk down the runway in the faux-top and wrote that if the makeup artist hadn't shown up she doubted she would've done so. "Val told me how beautiful it looked and said that the runway was so dark nobody would know."
The runway show was in the rain, and she wrote, "No one could tell what was rain and what was tears."
"I was a good girl. I was a tomboy. I was someone whose big breasts had embarrassed her since she'd hit puberty. I was a girl gripped by the fear that my family would feel so embarrassed they would never speak to me again. I was terrified," she added. In the end, her family never saw any photos and she credits the show as the beginning of her illustrious international career.
The Brazilian model, now 38, shared some other revelations in her book including her struggles with anxiety and thoughts of suicide. In an Instagram post about the release of her book she said, "Uncovering stories deep inside of me made me feel vulnerable and emotional, but through facing my shadows and insecurities I learned how to accept and love myself in a deeper way."
Follow Lauren on Instagram.
***
This article originally appeared on Cosmopolitan.com. Minor edits have been made by the Cosmo.ph editors.