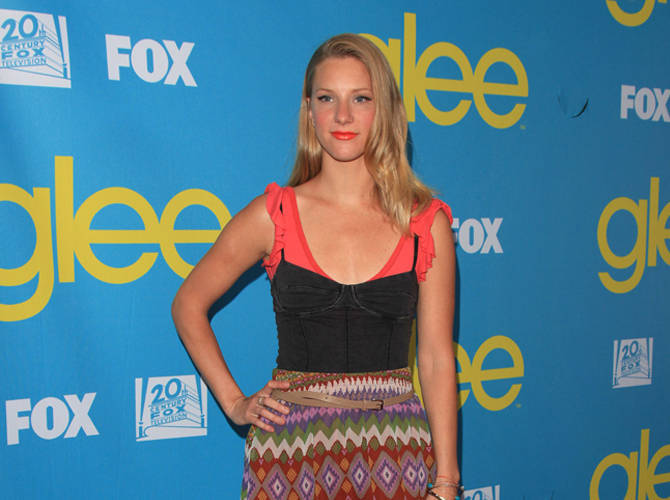 Glee actress Heather Morris is reportedly pregnant. The 26-year-old star, who plays cheerleader Brittany S. Pierce in the popular musical TV series, is expecting her first child together with her childhood sweetheart Taylor Hubbell.

A source told Us Weekly magazine: "She's a little more than three months along and starting to show. It was totally unexpected, but they are incredibly happy and excited."

The blond beauty, whose previous career was a back-up dancer for pop sensation Beyonce, has previously gushed about how much she wanted to start a family with her boyfriend and said she was willing to give up acting to focus on her dream.

She said: "I want to marry Taylor and have kids with him. I love acting, but if it affects my relationship, then I won't continue."

While they haven't mentioned tying the knot, a close pal of the parents-to-be predicts they will walk down the aisle sooner rather than later.

They said: "I see it in their future."

Heather's good news comes shortly after her co-star Cory Monteith, who plays Finn Hudson in the programme, voluntarily checked himself into rehab for "substance addiction" and the actor's on-screen and real-life girlfriend Lea Michele has thanked everyone for their support during the difficult time.

She said: "I love and support Cory and will stand by him through this. I am grateful and proud he made this decision."
Recommended Videos