Budding actress Go Min Si is currently taking viewers on an *emotional* roller coaster ride by starring as Kim Myung Hee in the romantic melodrama Youth Of May. K-drama fans are going ~crazy~ over the undeniable chemistry between her and fellow rising actor Lee Do Hyun. The 26-year old actress may have just started acting in 2016 but her classic beauty and serious acting chops have landed her multiple supporting and lead roles over the last few years.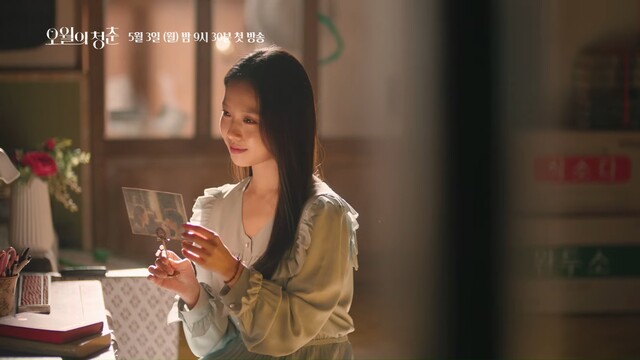 ADVERTISMENT - CONTINUE READING BELOW ↓
To know more about Go Min Si's acting credits, here are nine of her must-watch K-dramas and movies: 
Early career projects
1. Parallel Novel (2016)
Where to watch it: Youtube 
The plot: In Parallel Novel, an author writes a novel about a female character. ***Spoiler Alert*** The writer tries to kill off the character but she unexpectedly fights back and decides to write a story of her own. Go Min Si wrote, directed, and starred in the short film, which was awarded the Grand Prize in the 2016 Three-Minute Film Festival.
2. My Sassy Girl (2017)
Where to watch it: Viu
The plot: My Sassy Girl is a historical remake of the hit 2001 romantic comedy film of the same name. It tells the love story of beloved scholar Gyun Woo (Joo Won) and sassy princess Hye Myung (Oh Yeon Seo), set against the backdrop of political intrigue during the Joseon era. Min Si made her television debut in the drama, playing Seon Kyung, a noblewoman who is friends with the princess' love rival Jung Da Yeon (Kim Yoon Hye).
ADVERTISMENT - CONTINUE READING BELOW ↓
Recommended Videos
3. Secret Boutique (2019)
Where to watch it: Viu
The plot: Corruption rules society but boutique owner Jenny Jang (Kim Sun Ah), a lobbyist, uses the rich and powerful's dirty secrets to her advantage. She crosses paths with amateur baduk player Lee Hyun Ji (Go Min Si) whose mother, a police officer, disappeared. Min Si bagged the Best New Actress award at the SBS Drama Awards for her performance in the drama.
Recent projects
4. Love Alarm (2019-2021)
Where to watch it: Netflix
The plot: Two seasons of the widely popular sci-fi romance drama revolve around Kim Jo Jo (Kim So Hyun) and her experience using a mobile dating app capable of detecting if anyone within the ten-meter radius has feelings for her. Go Min Si plays the role of Park Gul Mi, Jo Jo's popular but mean girl cousin. It also stars Song Kang and Jung Ga Ram.
5. The Reason Why I Can't Tell You (2020)
Where to watch it: Viu
ADVERTISMENT - CONTINUE READING BELOW ↓
The plot: The KBS drama special follows the story of photographer Kim Ji Hoo (Shin Hyun Soo) who after seven years, reconnects with his college crush Seo Yoon Chan (Go Min Si) when she signs up for his photography class.
6. Sweet Home (2020)
Where to watch it: Netflix
The plot: Sweet Home is about high school student Cha Hyun Soo (Song Kang) who moves to a new apartment after the tragic passing of his family. Things take a turn for the worse when humans suddenly transform into monsters. Go Min Si plays the role of Lee Eun Yoo, a former ballerina and the younger sister of Lee Eun Hyuk (Lee Do Hyun).
7. Youth Of May (2021)
Where to watch it: Viu
The plot: 12-episode period melodrama Youth of May reunites Go Min Si with her Sweet Home co-star Lee Do Hyun, this time as lovers. She stars as Kim Myung Hee, a nurse who falls in love with medical student Hwang Hee Tae (Lee Do Hyun) during the Gwangju Uprising that took place in May 1980.
ADVERTISMENT - CONTINUE READING BELOW ↓
Upcoming projects
8. Cliffhanger/Mount Jiri (Coming Soon)
The plot: The highly anticipated action-thriller drama tells the story of the rangers and the countless hikers and visitors of Mount Jiri National Park. Expert ranger Seo Yi Kang (Jun Ji Hyun) partners up with new ranger Kang Hyun Jo (Ju Ji Hoon) to unravel the mysteries surrounding the mountain. Min Si will portray the role of a rookie park ranger.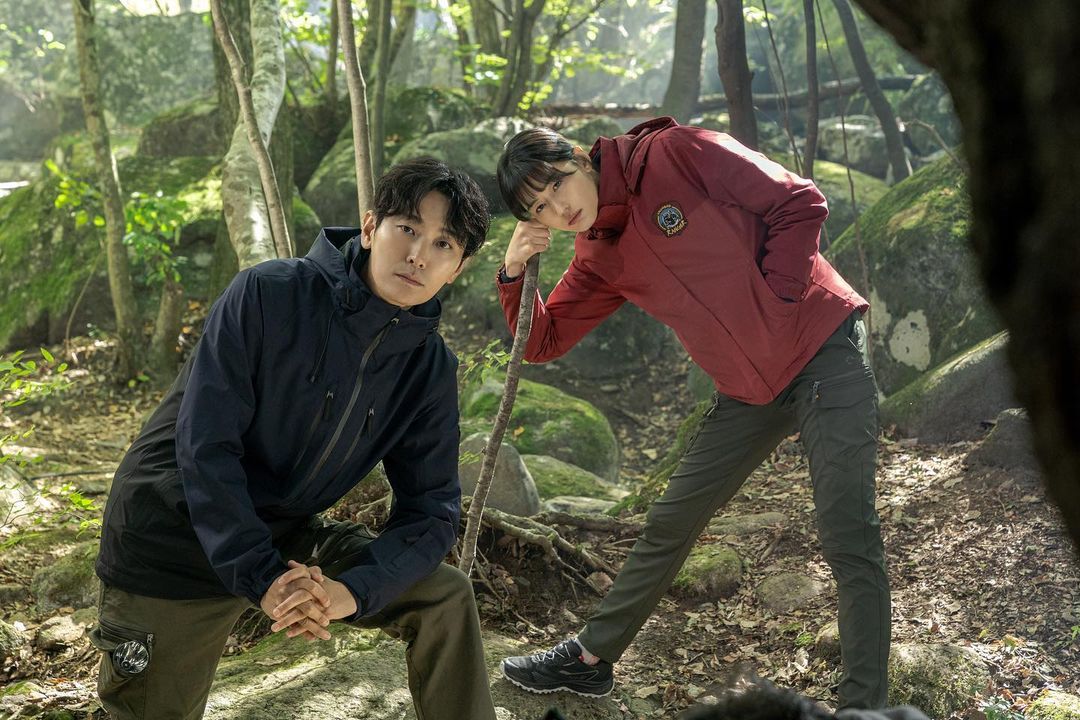 ADVERTISMENT - CONTINUE READING BELOW ↓
9. Smugglers (Coming soon)
The plot: Smugglers is an upcoming movie about the dark and dangerous world of smuggling. Go Min Si will star alongside Signal's Kim Hye Soo, SKY Castle actress Yeom Jung Ah, and Hallyu star Jo In Sung.
***
We're officially on Viber! Be part of our growing community and subscribe to Cosmopolitan Philippines now!
K-UPDATES