Admit it: At one point you wanted to be a mermaid. Who wouldn't love to have long flowing hair, smooth and fair skin, and a voice that can get you any man you want?

So when we saw that a new mermaid documentary is making a splash on social media sites, we just had to reminisce a bit:
1. Princess Ariel
Who doesn't love the story of this beautiful mermaid who gave up her voice to sea witch Ursula so she can be Part of (Prince Eric's) World? Disney gave her a happy ending, of course.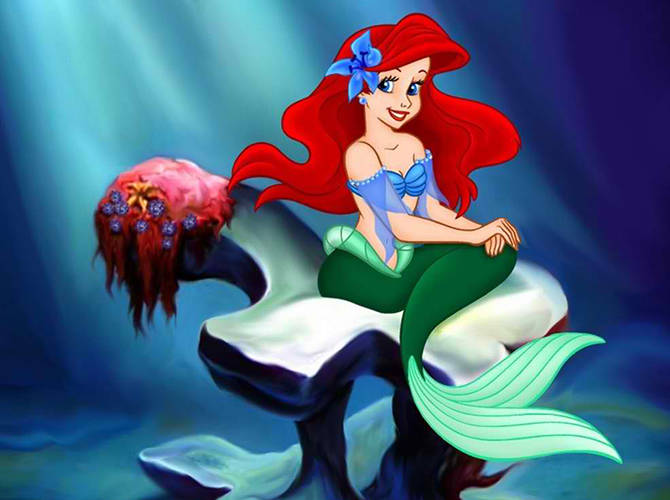 Image from: Fanpop

2. Dyesebel
Eight movies and two TV fantaseryes later, the name "Dyesebel" still rings a bell. Who could forget Vilma Santos, Alice Dixson, Alma Moreno, Charlene Gonzales, and Marian Rivera flipping their fins and falling in love with their Fredos?
Continue reading below ↓
Recommended Videos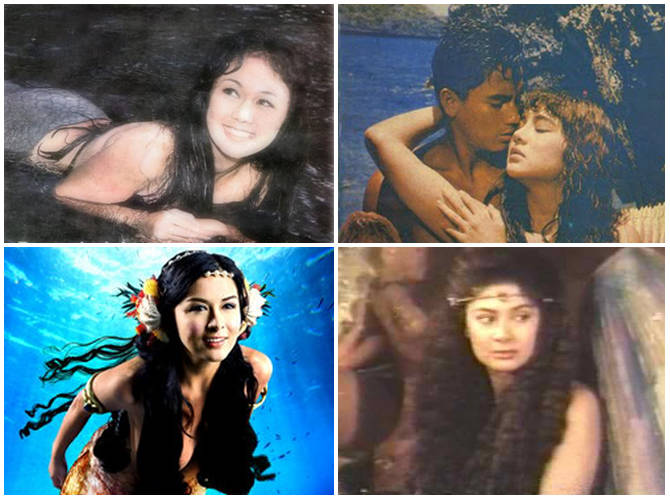 Images from: Pinoy Exchange, Sining Factory, Mtime, Pinoy Biscuits

3. Marina
Cursed to turn into a mermaid on her seventh birthday because of her father's past love affair gone wrong, Claudine Barretto won hearts all over the country with this heartwarming story. The series ends with Marina turning into a human who secretly turns into a werewolf mermaid every full moon.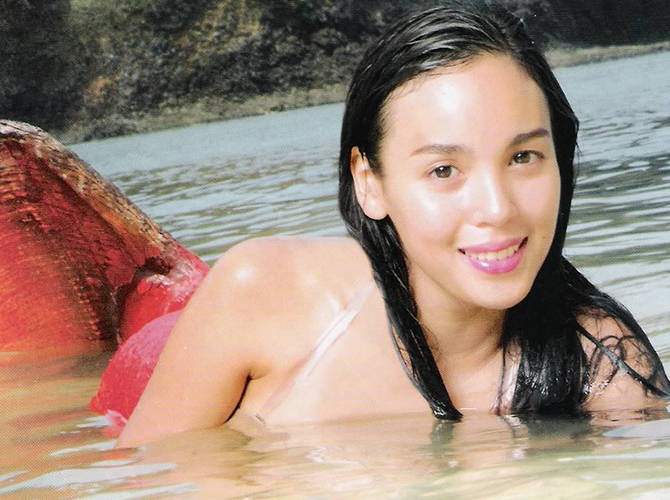 Image From: Pinoy Exchange

4. Aqua 
Twelve-year-old girls relived their mermaid fantasies in Aquamarine, wherein Jojo and Emma Roberts met Aqua (Sara Paxton), a mermaid who got stranded in their swimming pool after a storm. We loved Aqua's blue locks and nail polish that changed depending on her mood. But our fave was definitely her live starfish earrings that whispered compliments to your ears when you put them on. Adorable!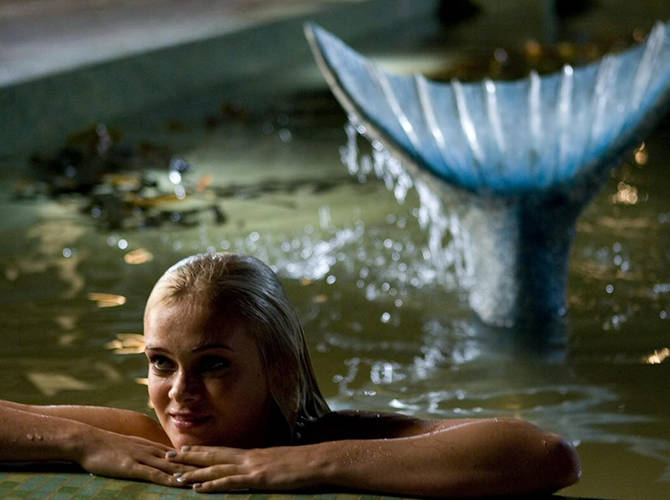 Image from: Tumblr
5. Madison
In Splash, Daryl Hanna plays a mermaid who falls in love with Tom Hanks. She eventually trades in her fins for legs to find him in New York City. They fall in love but here's the catch: if her legs get wet, she'll transform back into a mermaid.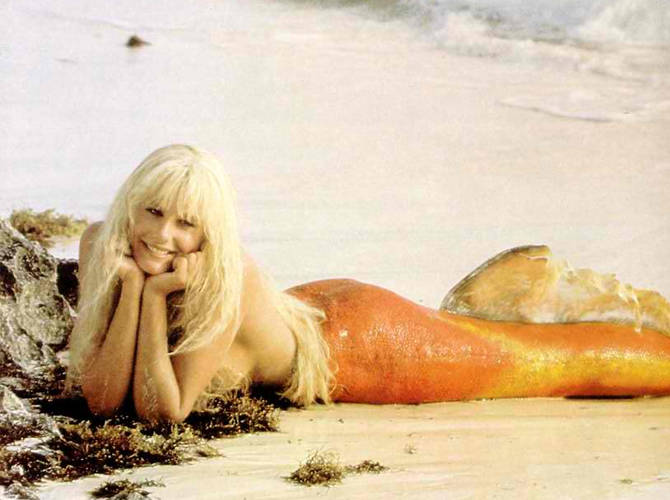 Image from: Blogspot
Take note, hoever, that mermaids also symbolize grave danger for unsuspecting sailors.
Here are the mermaids who scared our butts off:
1. Merpeople from Harry Potter
Their quick appearance in the Tri-Wizard tournament was enough to give kids all over the world nightmares for months. (We kinda think they're scarier than Voldemort.)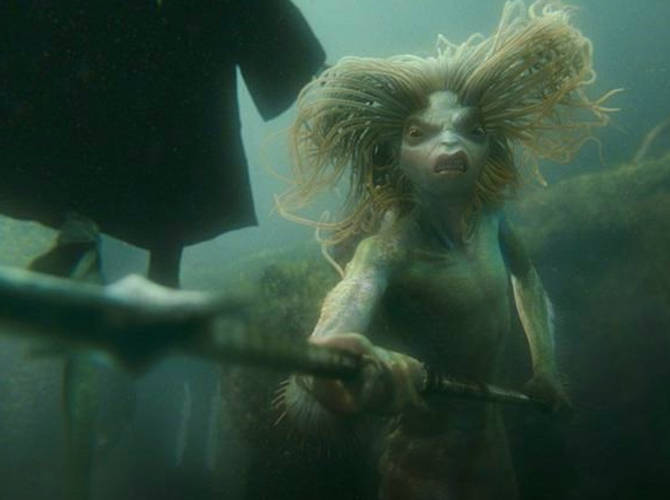 Image from: Wikipedia
2. Syrena the Mermaid from Pirates of the Caribbean: On Stranger Tides
Don't be deceived by the good looks and angelic voices of Syrena's sea sisters in this film franchise. It was traumatizing to watch the sailors go overboard one by one as the ethereal beauties transformed into ugly man-eating creatures.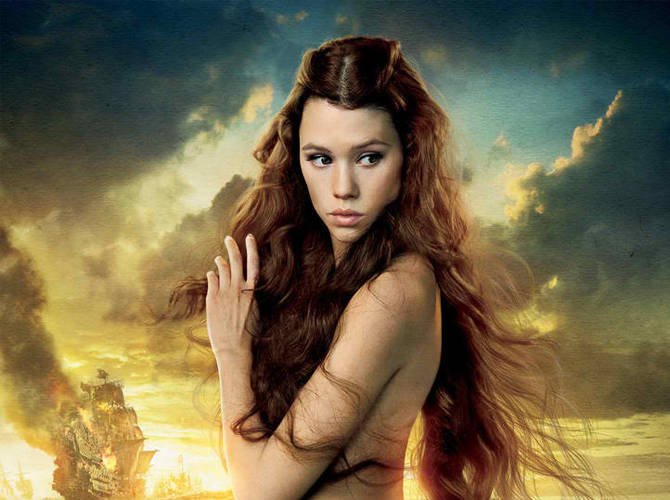 Image from: Filmofilia
3. Mermaids from Peter Pan (2003)
These blue-skinned creatures lured people and drowned them (including Wendy!). Good thing Peter was there to rescue her.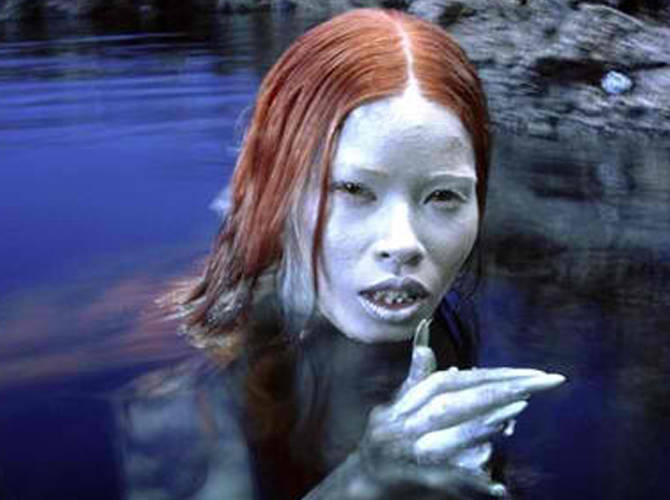 Image from: Blogspot
So how do "real" mermaids look like? Here's the documentary we were talking about! 
Fast-forward the clip to 1:21 and 1:50 and see the alien-looking merman(?) for yourselves. It's a bit of a letdown that the creature was lacking in the looks department (no color-changing nails and seashell bras), but c'mon, hoax or not, this is pretty creepy (and awesome) stuff!
So what did you think of the clip? If mermaids do exist...what's next?
Ah—unicorns!