You've heard Gretchen, Marjorie, and Claudine Barretto's sides about what led to their alleged physical fights at their father Miguel Barretto's wake. However, the issue is getting bigger as we speak, because none of the Barretto sisters are backing down without a fight! And this time, even their children are involved.
In fact, Gretchen is now claiming that Marjorie's second daughter Julia Barretto wanted to get her grandfather's house in Subic in exchange for paying his hospital bills.
On October 23, Gretchen started her *revelation* by responding to an Instagram Story that asked for her reaction to Julia's recent posts about her grandfather. Gretchen wrote, "Julia, Dennis [Padilla], your dad, is still alive and longing for your love. Stop using Pikey, maawa ka."
"Pikey" is Julia and the Barretto's fond family nickname for Miguel.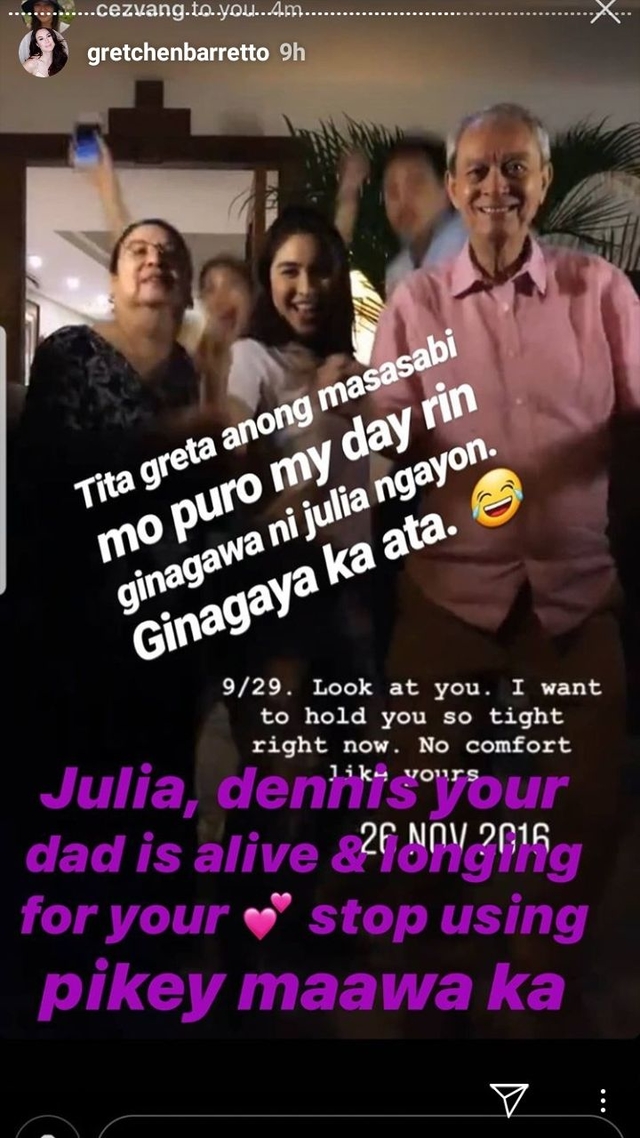 Continue reading below ↓
Recommended Videos
Gretchen then said that Marjorie paid P50,000 for their father's hospital bills, while Julia contributed P500,000!
But, according to Gretchen, this had a catch: "You asked for Pikey's Subic home in return for the 500k. He was still alive and you wanted to take his home to pay St. Luke's. That's not love. That's not helping. [Those were] the last few days of your Lolo Pikey's life and you wanted his home to the tune of 500k."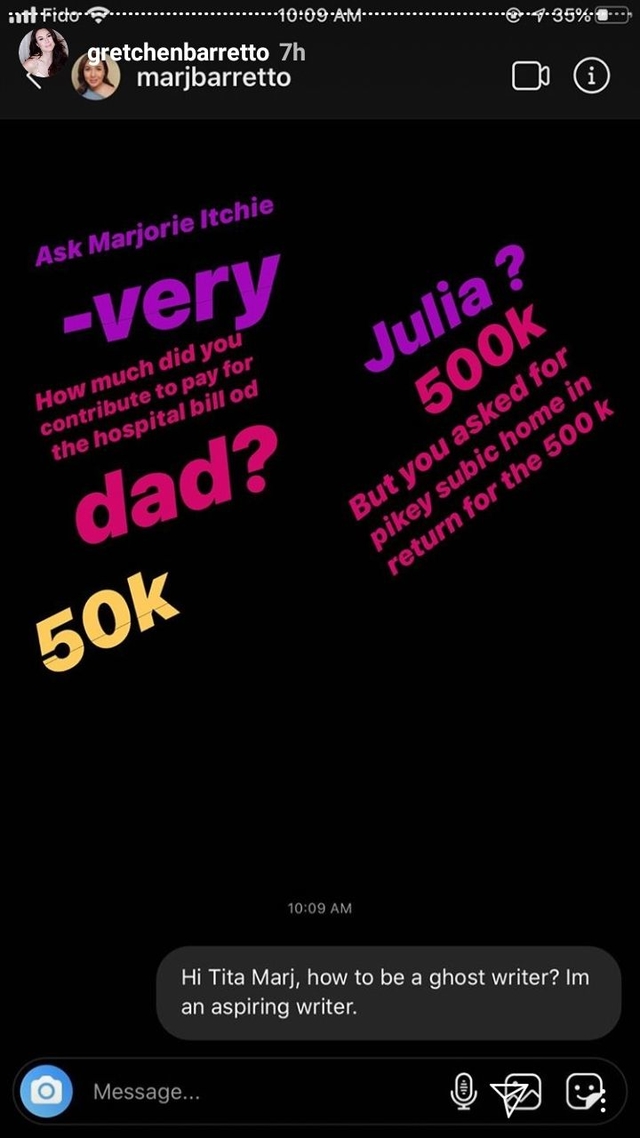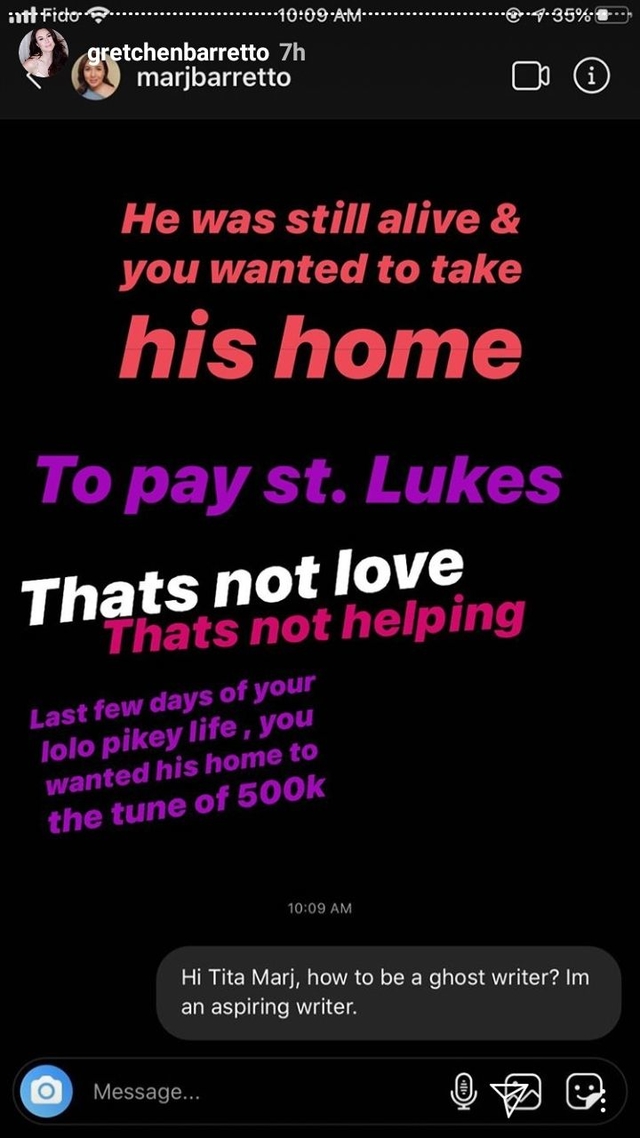 Marjorie released these posts right after Julia shared a series of photos with her late grandfather. "Miss you extra today," Julia wrote. "I wish I could bring you back to give me even just one last hug...I want to hold you so tight right now. [There is] no comfort like yours." 
Here are screenshots of Julia's Instagram Stories: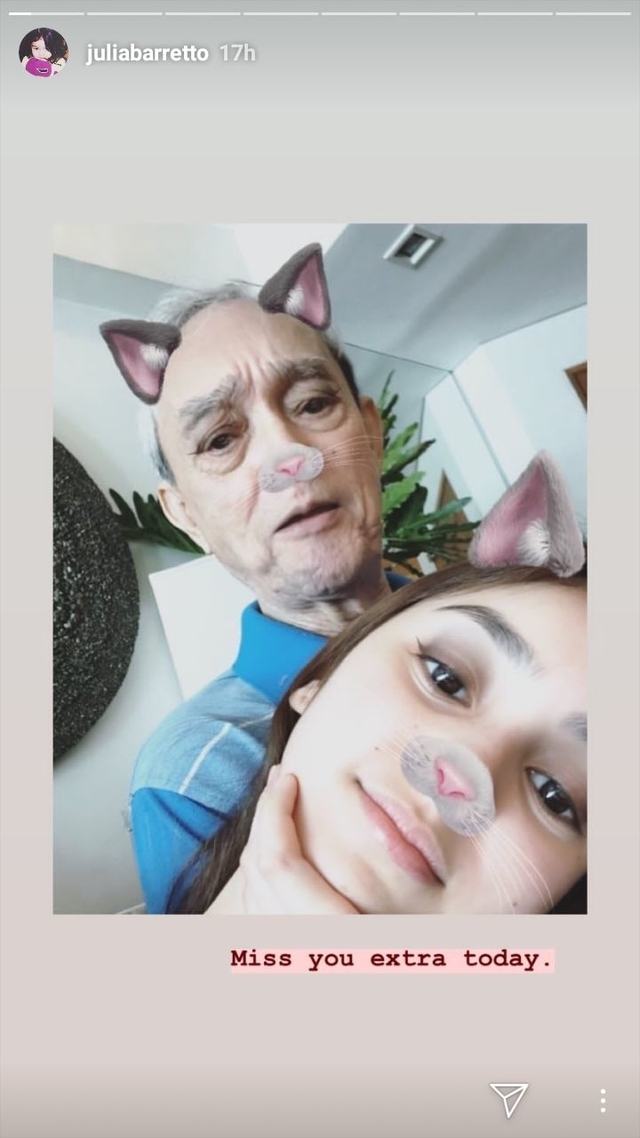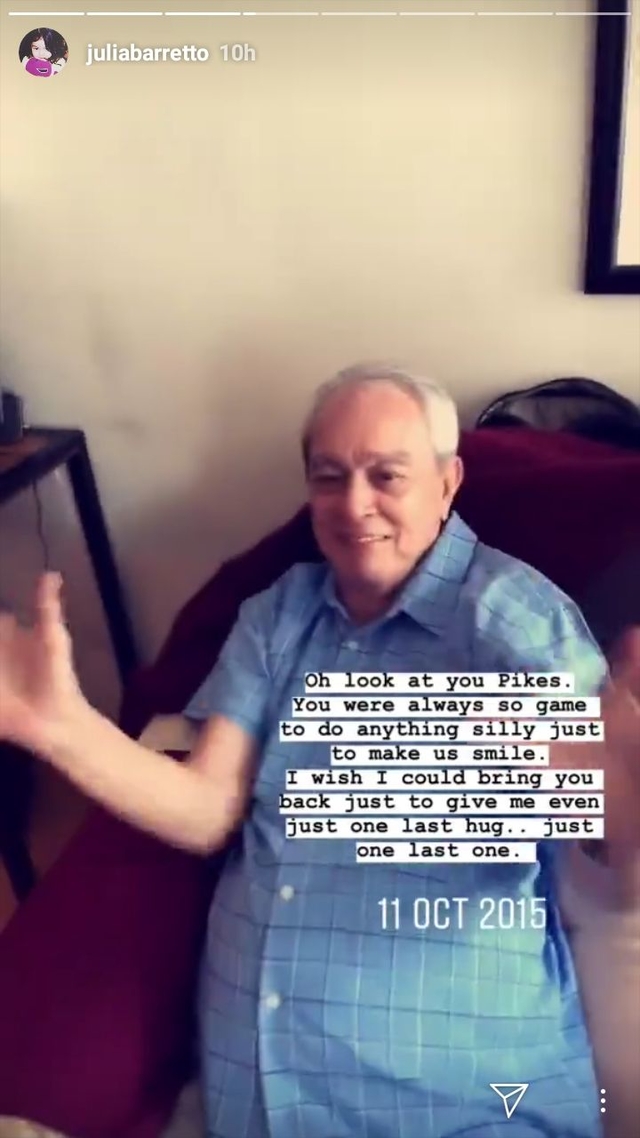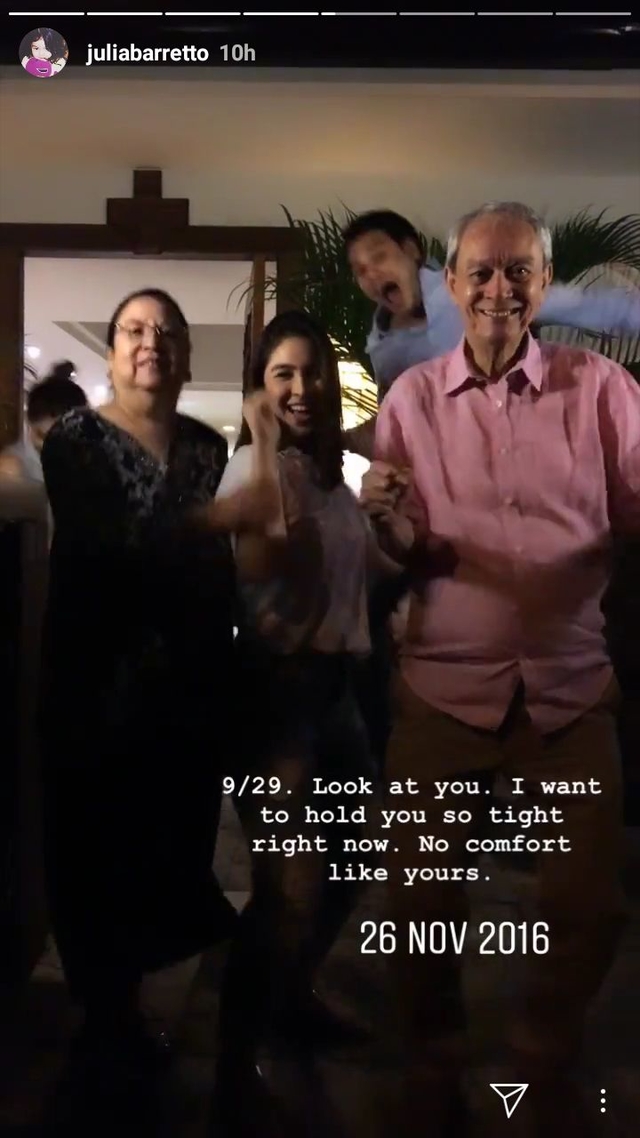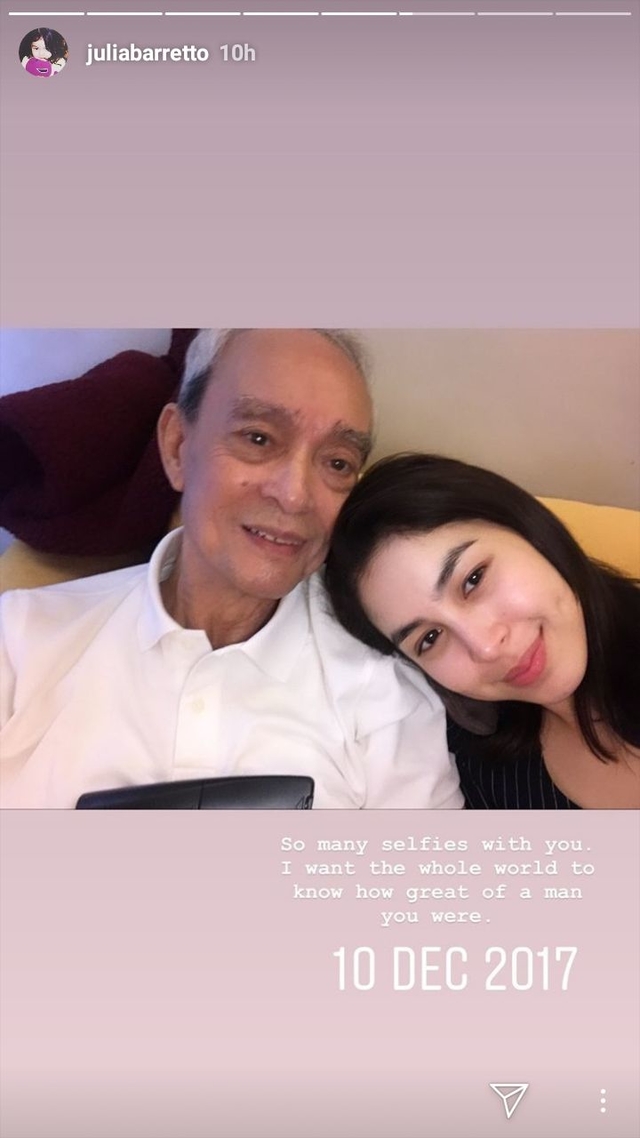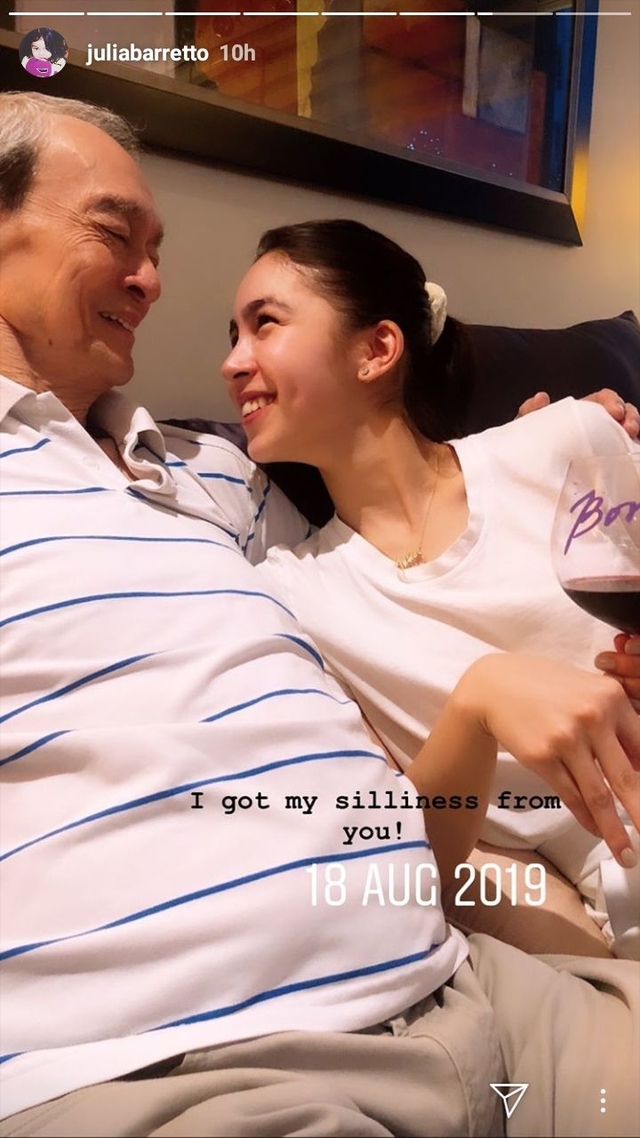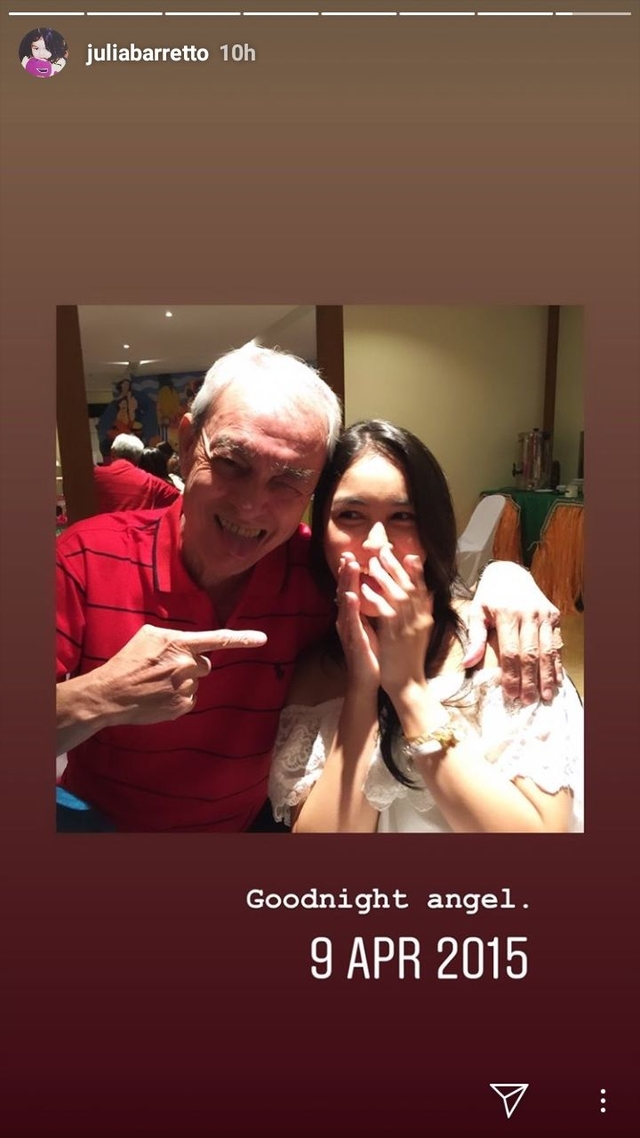 Earlier this week, Julia said in an interview that the feud between her mom and aunts is "not her battle." However, Claudine questioned this statement and claimed that Julia was involved in the physical fight that took place! According to Claudine: "I don't understand her saying, 'It's not my battle.' It's YOUR battle. You were the one who laid your hands on the person who you call 'mama.'"